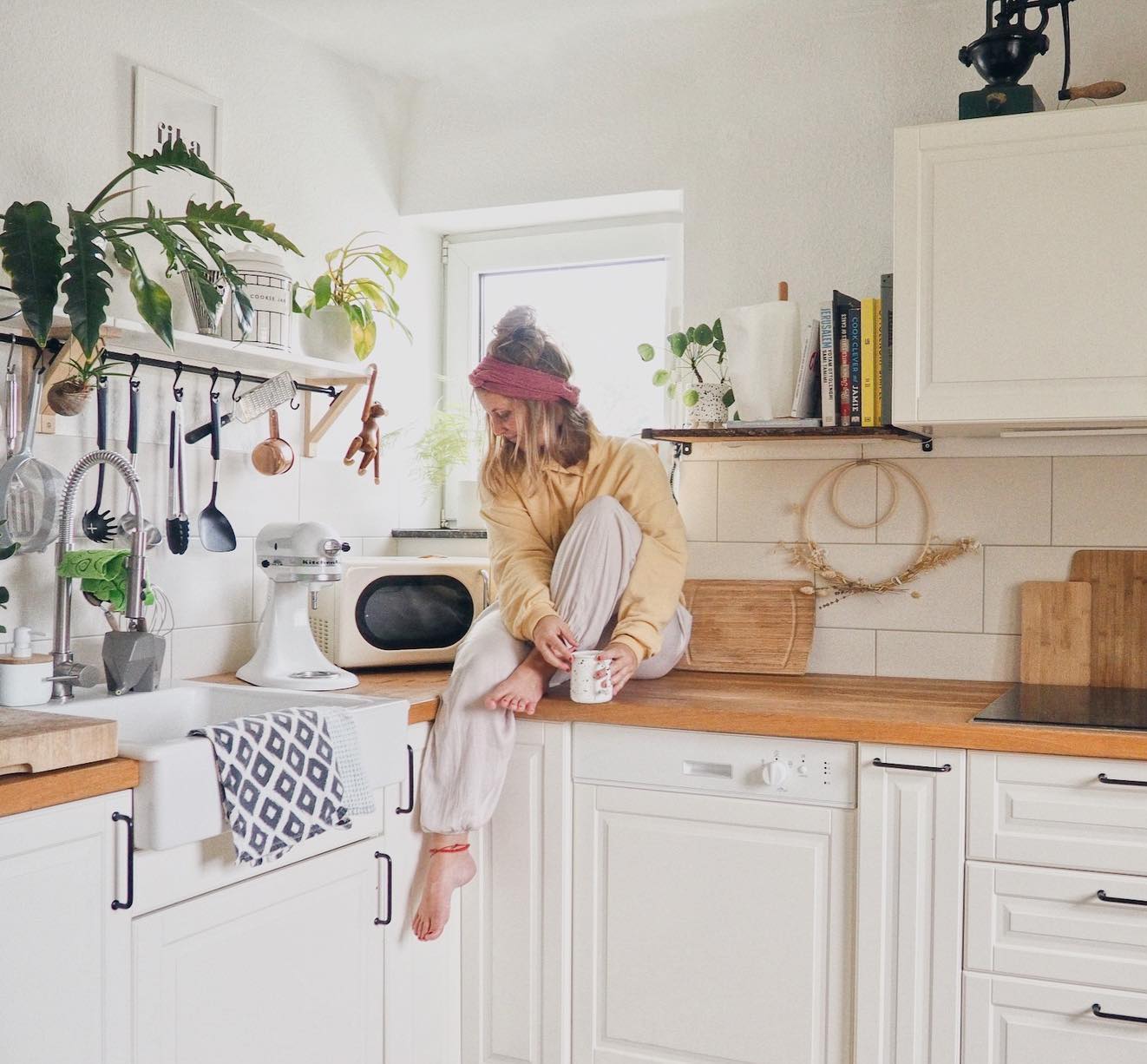 Astrid of @skaramelle on Instagram is a home decor influencer with over 20k followers. Please browse through the pictures to see her low-key yet cozy house designs and get some inspiration for your own home.
The decor here is simple and chic, with a color scheme comprised of greys, whites, and blacks. Other neutral tones are also present in the room like the brown metallic accents on the sofa and grey painted walls.
Astrid's designs carry a different vibe than what you usually find on Instagram. You won't find bright colors that contrast with the decor or excessive amounts of accessories. Also, the focus on the interiors is evident, as you'll see by looking at the pictures. The mostly-white color scheme gives this space a light and airy feeling, while the architectural design makes it feel like a real home.
Everything seems very organized and clean, from the living area to the kitchen to the bedroom, without clutter. The seating in the living room is very comfortable; the grey and white embroidered sofa with its mushroom cushion could be an item that you find in a home décor store.
You have the right amount of storage available in the kitchen, making things easier and less cluttered.