Design & Decor Ideas from Customers
"The only thing I disliked was some of the flaw marks from the the way they didn't sand it till it was smooth which honestly isn't a big deal. It makes it look more rustic. There was a few splitery parts like most people said. Honestly you can sand it down some of it was a really big deal. But honestly I love this table it was so easy to put together and very sturdy. Fits perfect for our single wide trailer house, and our family of 4. I'm happy. I would purchase again." – Michelle Martinez (Source: Amazon)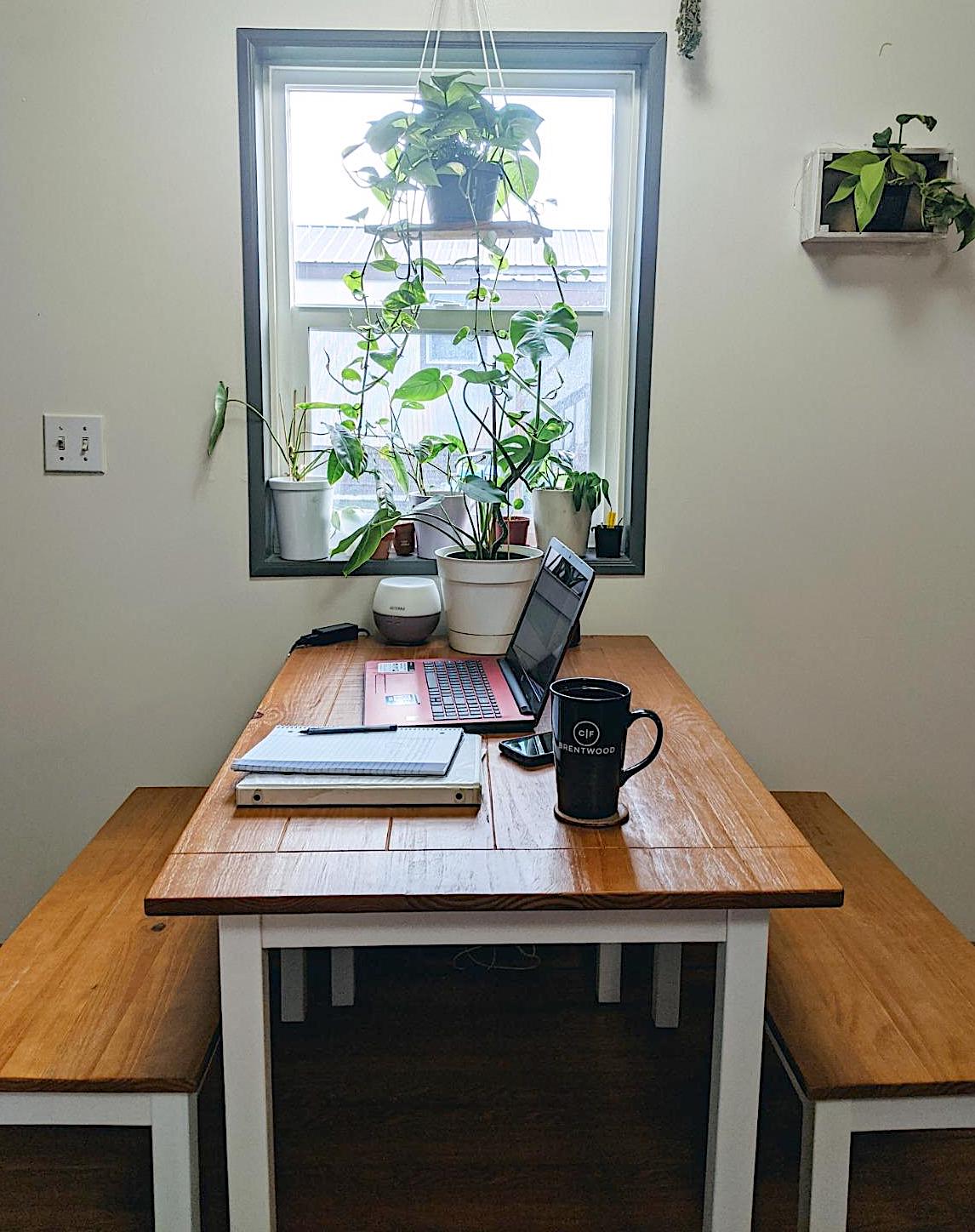 "Obsessed with this table. My boyfriend and I were so impressed with every detail! If you are looking for a space saving table this is perfect. It took us less than 20 minutes to put it all together and the quality is outstanding for the price. The legs of the table and benches are pure white, so I'm not sure why other customers had a green tint. Also, shipping was way faster than expected. I never leave reviews but this company deserved a good one!" – Deborah Skwiat (Source: Amazon)
"We have a very small awkwardly build kitchen. Finding a table to fit this space has been challenging. When our last table broke, I wanted something small and cheap until I found something that was better. I ordered this May22nd and it wasn't supposed to arrive until July 17th. It came a a month early, this past Monday (June 10th) and I LOVE it! It fits our space perfectly and our family of 5 just fine. The white is pure white with no hints of green and the table top and benches are smooth to the touch with the exception of a few knots. It's solid wood, built very well and very sturdy! For the price, it exceeded all my expectations!" – Hillary (Source: Amazon)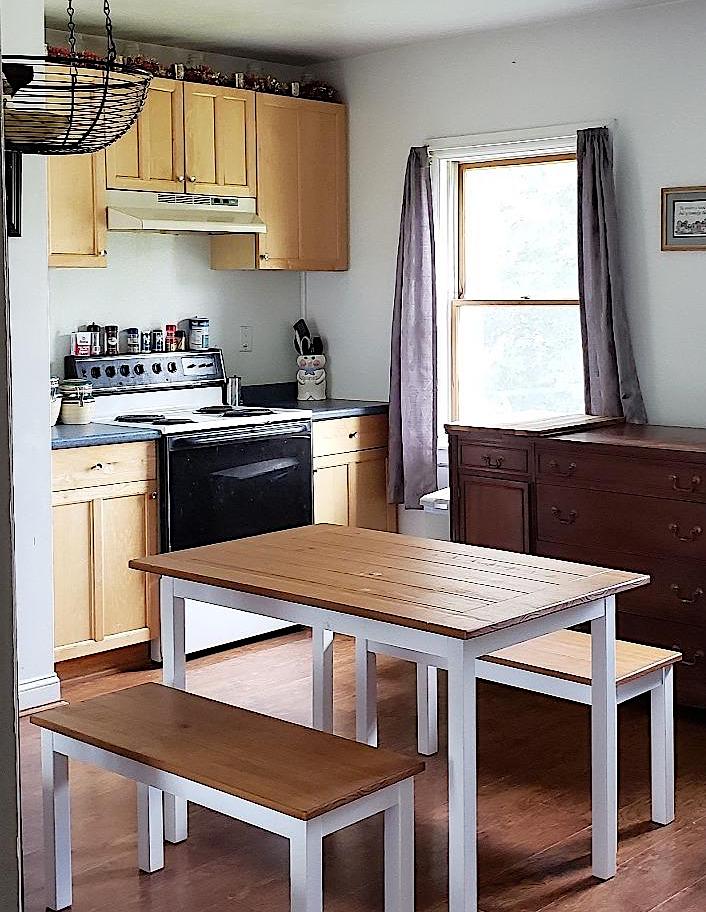 "Such a lovely table! I wanted a craft/homework table for my kids, but the space is fairly small. This table fits beautifully, and it's easy to move the benches underneath for more room when they're not using it. It's very sturdy and attractive, and for the price I was shocked to find it was real wood, when other tables in the same price range were cheap looking pressed wood. Easy assembly and holding up very well to 3 rambunctious kiddos (that fit great all sitting at the table at once, and could put another kiddo in easily). 10/10 would recommend!!" – mackandbifftay (Source: Amazon)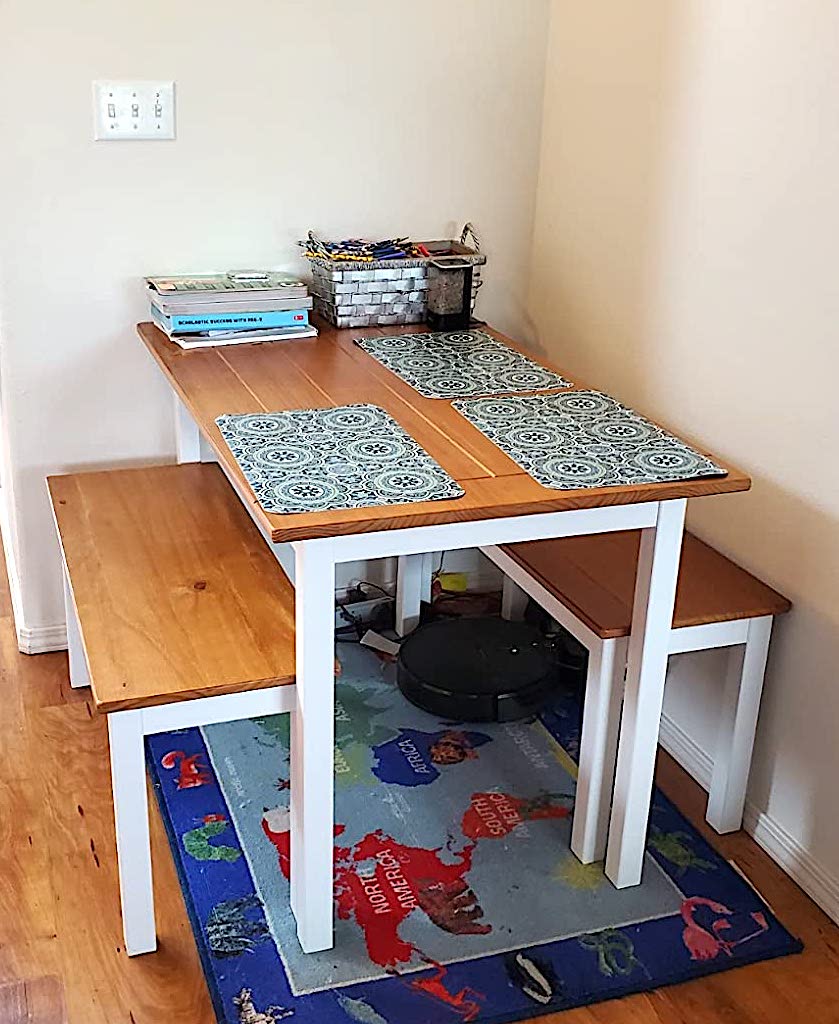 "My wife and I love this table. Very sturdy and easy to put together. Small enough for our tiny eating area but large enough for 4 average sized people. My wife and I can both sit on one side together. The top wood is un-even, but we like the little distressed look of it on top. For the price we're still surprised it's all solid wood! I saw some people's reviews saying it was green, ours isn't that way at all. Highly recommend this table. After seeing it in person I'd have paid much more for it, great deal." – Steven K. (Source: Amazon)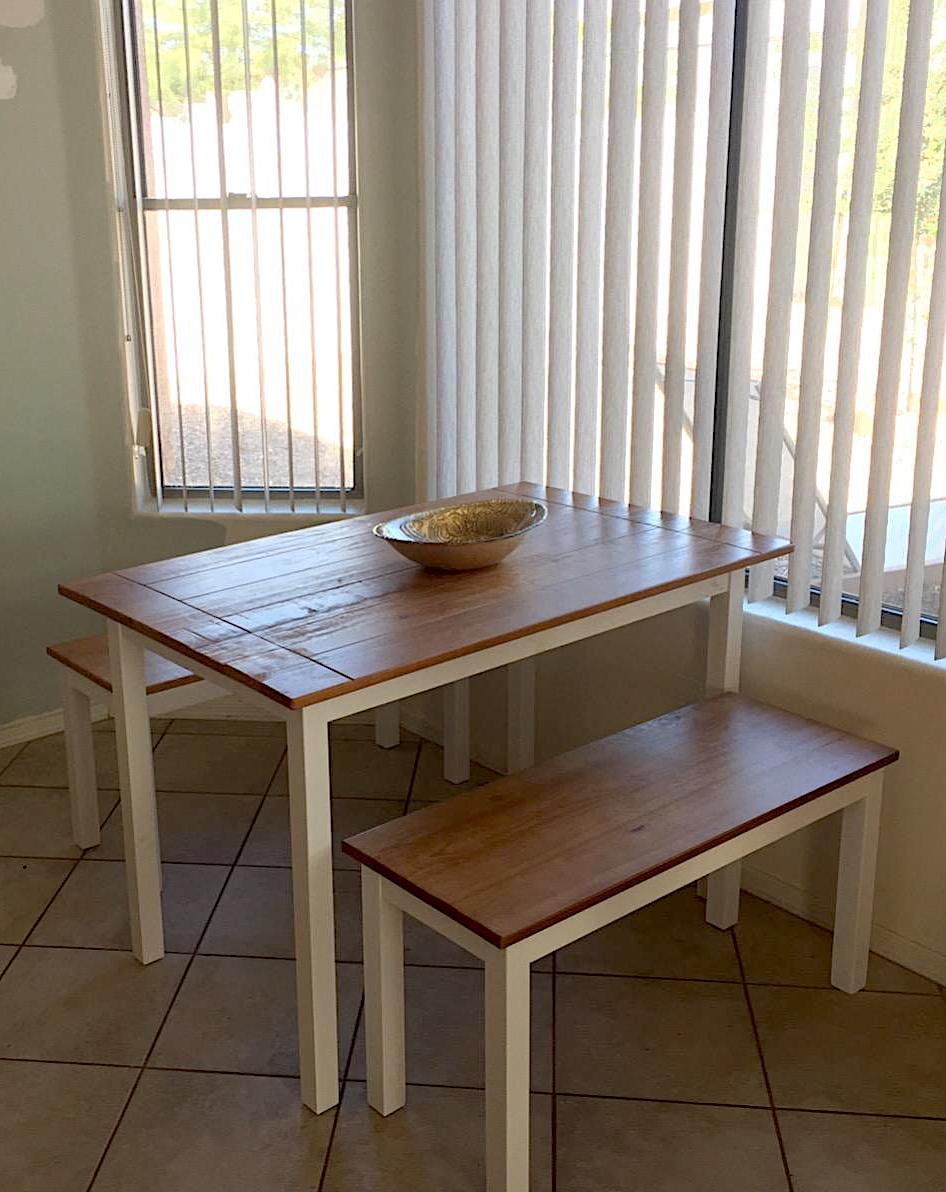 Other Decor Ideas
Rustic Farmhouse: Embrace the country charm of the dining table set by creating a rustic farmhouse theme in your dining space. Use a neutral color palette with natural wood elements. Add a large farmhouse-style chandelier above the table, hang vintage artwork on the wall, and place a woven rug underneath for added texture.
Industrial Chic: Combine the farmhouse style with industrial accents for a trendy and modern look. Pair the dining set with metal chairs instead of benches. Add a metal and wood pendant light above the table, hang a large black-framed mirror on the wall, and incorporate metal shelves with wire baskets for stylish storage.
Cozy Cottage: Create a cozy and inviting cottage atmosphere with soft colors and warm textures. Use slipcovered chairs with the table and add plush seat cushions for extra comfort. Hang flowy curtains in a light floral pattern, display potted plants or fresh flowers on the table, and incorporate a vintage-inspired rug for the perfect cottage feel.
Minimalist Elegance: For a sleek and sophisticated look, opt for a minimalistic design with clean lines and a monochromatic color scheme. Choose modern chairs with sleek metal frames to go with the dining set. Keep the decor minimal, with simple table settings and a few statement pieces like a large abstract artwork on the wall or a sculptural table lamp.
Coastal Retreat: Bring a beachy vibe into your dining space by incorporating coastal elements into the decor. Use white-washed or light-colored chairs with the dining set. Hang a woven pendant light above the table, decorate the walls with framed beach photographs or seashell artwork, and accessorize with blue or turquoise accents such as table linens or vases filled with seashells.