Design & Decor Ideas from Customers
"I absolutely love this piece. It came a day earlier than expected and was delivered with great care. Although this piece did take me a couple of hours to assemble, I must say the directions were very specific and so simple to follow. Looking for more pieces by this manufacturer to compliment this piece!" – Ryan Banigan (Source: Amazon)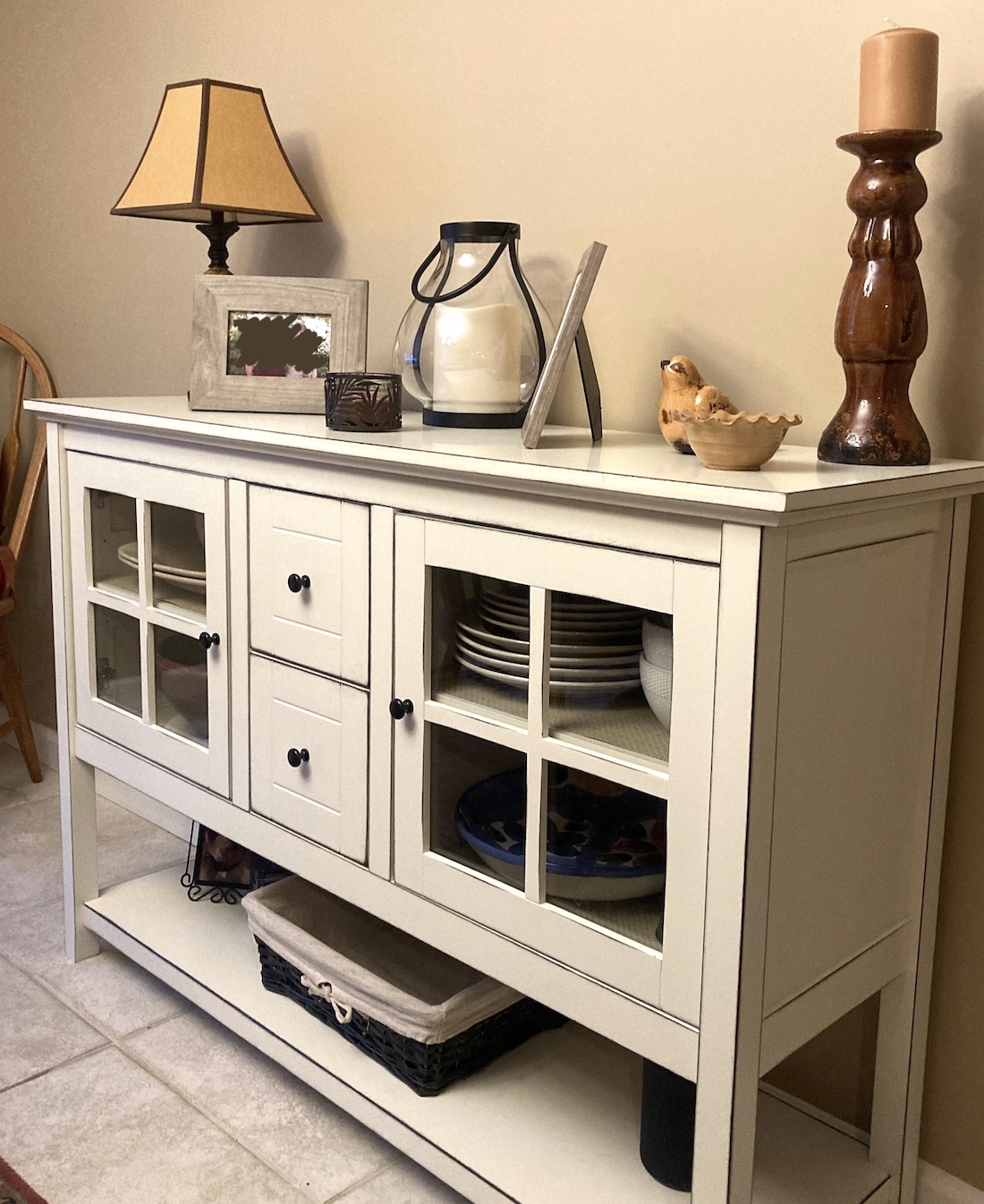 "Easy to assemble and very sturdy. Perfect fits between my fireplace. Love them" – Chris (Source: Amazon)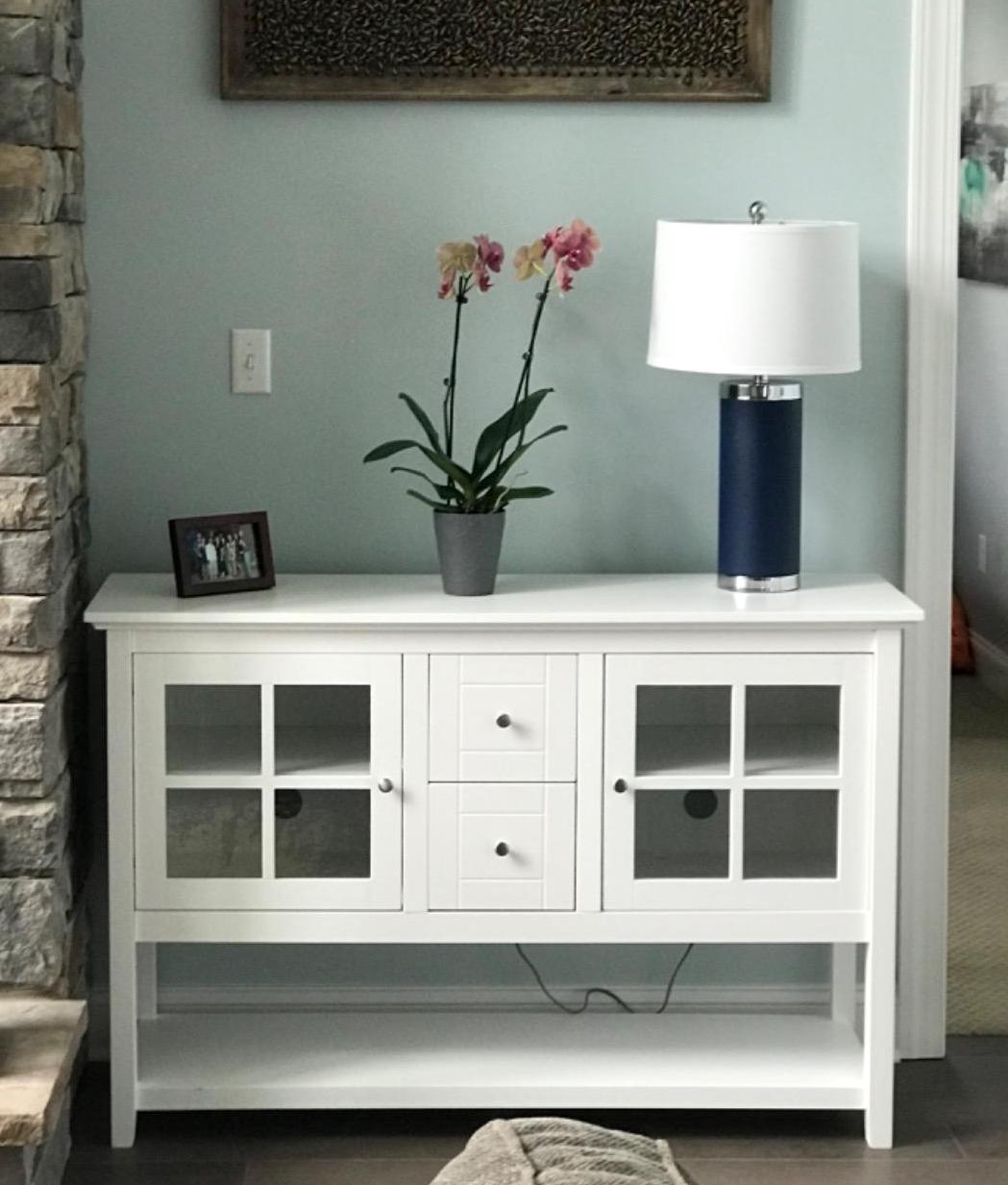 "Everyone says they love my set up, ever since I got this console up! My brother actually set it up for me before I got home from work one day, really nice surprise! He looked over every piece and there were no scratches. The box was in good shape, although it was very heavy! I love changing the decor around periodically, it's my favorite part of the house so far!" – Amanda Ashley (Source: Amazon)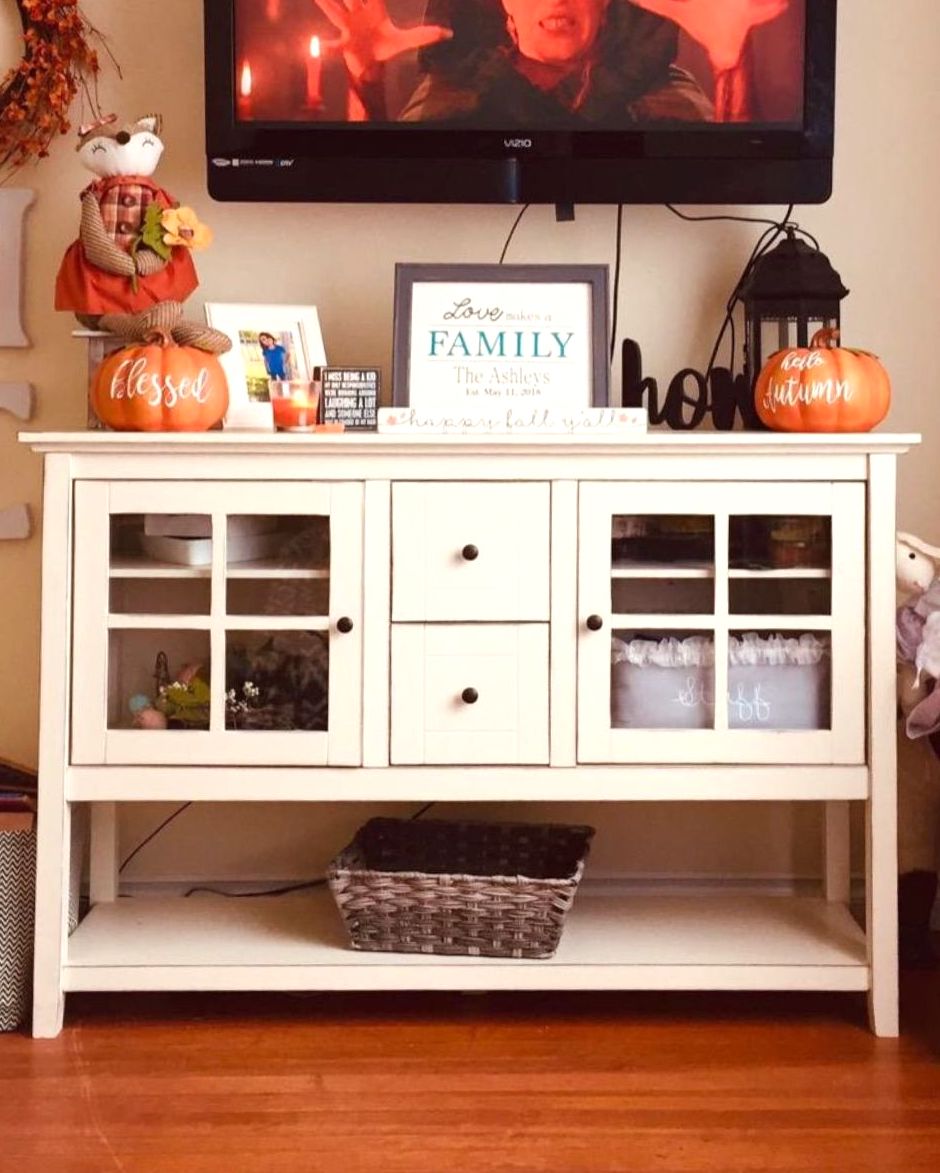 "I love it but it was a challenge to put together" – Purple Raccoon (Source: Amazon)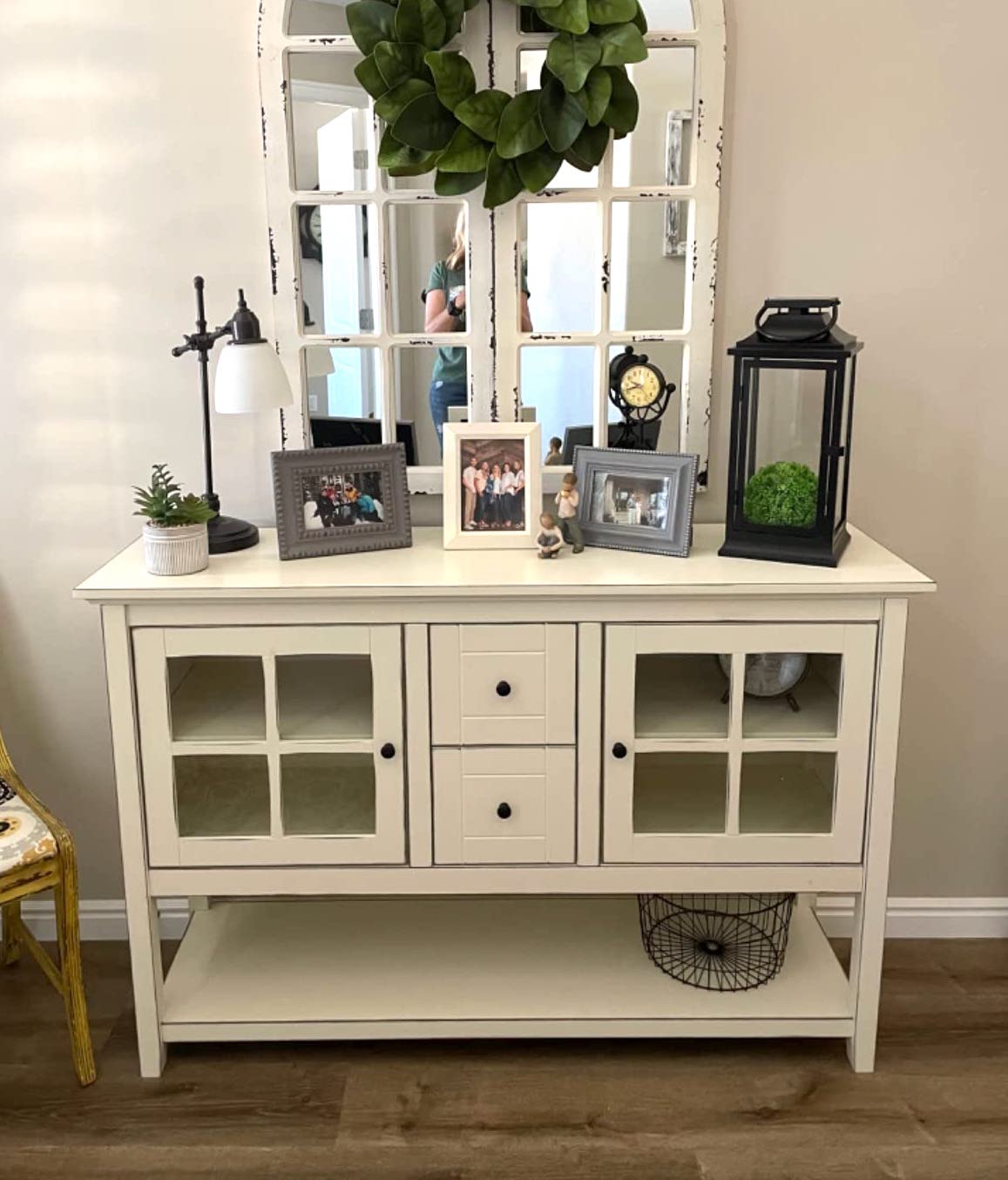 Decor Ideas
Stylish Dining Room Storage: Place the Walker Edison Charlotte Classic Glass Door Storage Buffet in your dining room to add a touch of elegance while providing storage for your dining essentials. Use the glass doors to display your favorite dishes, glassware, or collectibles.
Functional Home Office Organization: Create a functional and organized workspace by incorporating the buffet into your home office. Utilize the ample storage space to neatly store office supplies, files, and documents, keeping your workspace clutter-free and visually appealing.
Chic Living Room Entertainment Center: Transform your living room into a stylish entertainment hub by using the buffet as a TV stand. The 52-inch size is perfect for accommodating a large television, and the additional storage shelves and cabinets can hold media devices, DVDs, books, and more.
Rustic Bedroom Dresser: Add a touch of vintage charm to your bedroom by repurposing the buffet as a dresser. The antique white finish and glass doors give it a rustic look that complements various bedroom themes. Use the generously sized drawers to store clothing, linens, or other personal items.
Mini Bar or Liquor Cabinet: Create a sophisticated mini bar area in your home by converting the buffet into a stylish liquor cabinet. Arrange your favorite spirits and barware behind the glass doors, and use the drawers and shelves to store mixers, glassware, and accessories. This setup is perfect for entertaining guests and adds a touch of elegance to your home.