Design & Decor Ideas from Customers
Wishbone Chair holds a special spot in the interior design world with its unique form. In addition to providing stability and comfort, it imbues elegance through its beautiful aesthetics. It may appear that the chair is suitable only for classic modern homes; however, its versatility allows it to be added to multiple styles. Even though it is usually seen in Scandinavian and minimalistic spaces, the hand-woven seating with its wooden frame is perfectly suitable to give a boho touch. Moreover, we have also seen it in various interior settings, including coastal, industrial, and contemporary. 
Popular Amazon Reviews
"Great quality for amazing price. Beautiful color, they look identical to the expensive wishbone chairs. Fast shipping and seller was very communicative." – Lauren Wilgus (Source: Amazon)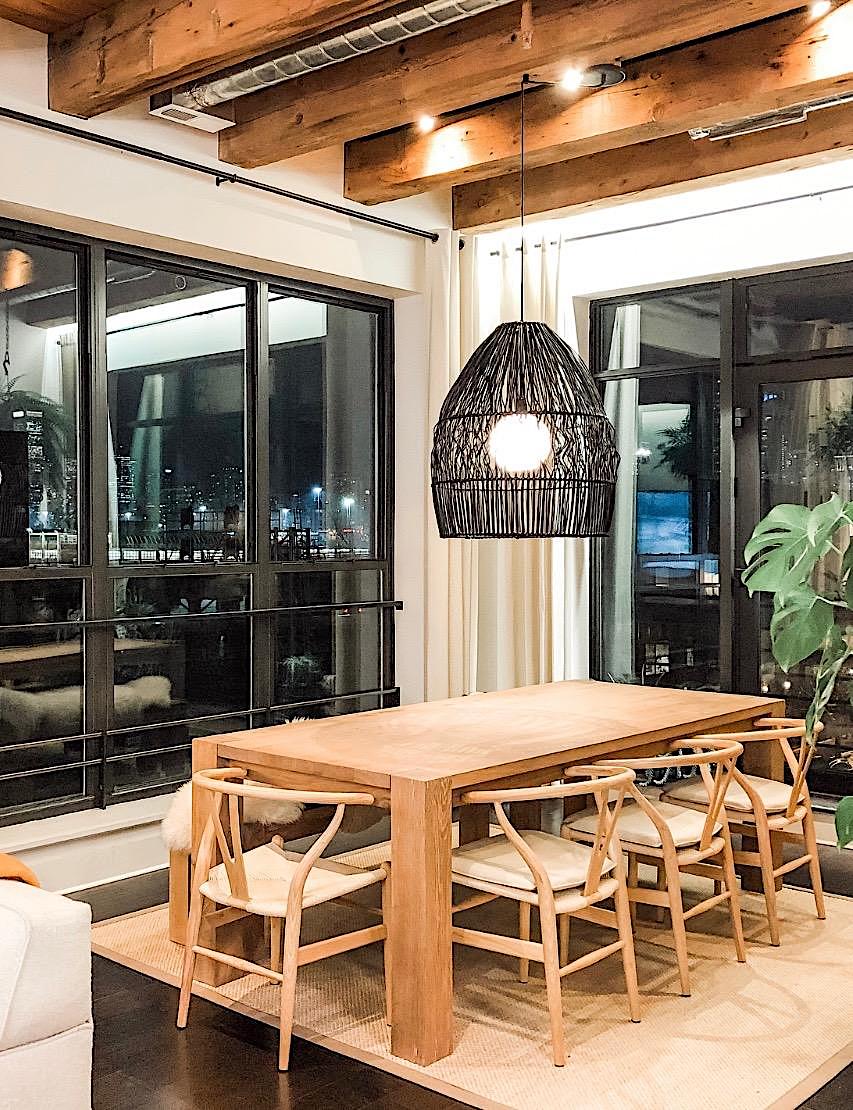 "Love these chairs! I read tons of reviews on lots of different Wishbone chairs from different sellers and originally bought 2 to make sure I liked them and they were perfect! The color is so beautiful, they look way more expensive than they are. They are a little smaller than other more expensive options I've looked at in person but plenty big enough to be comfortable. I doubt they are "long dinner conversation comfy" but do the job! A couple are slightly darker than the other two but that is expected with natural wood variations. Shipping was quick, a little over a week. Very happy!" – Morgan (Source: Amazon)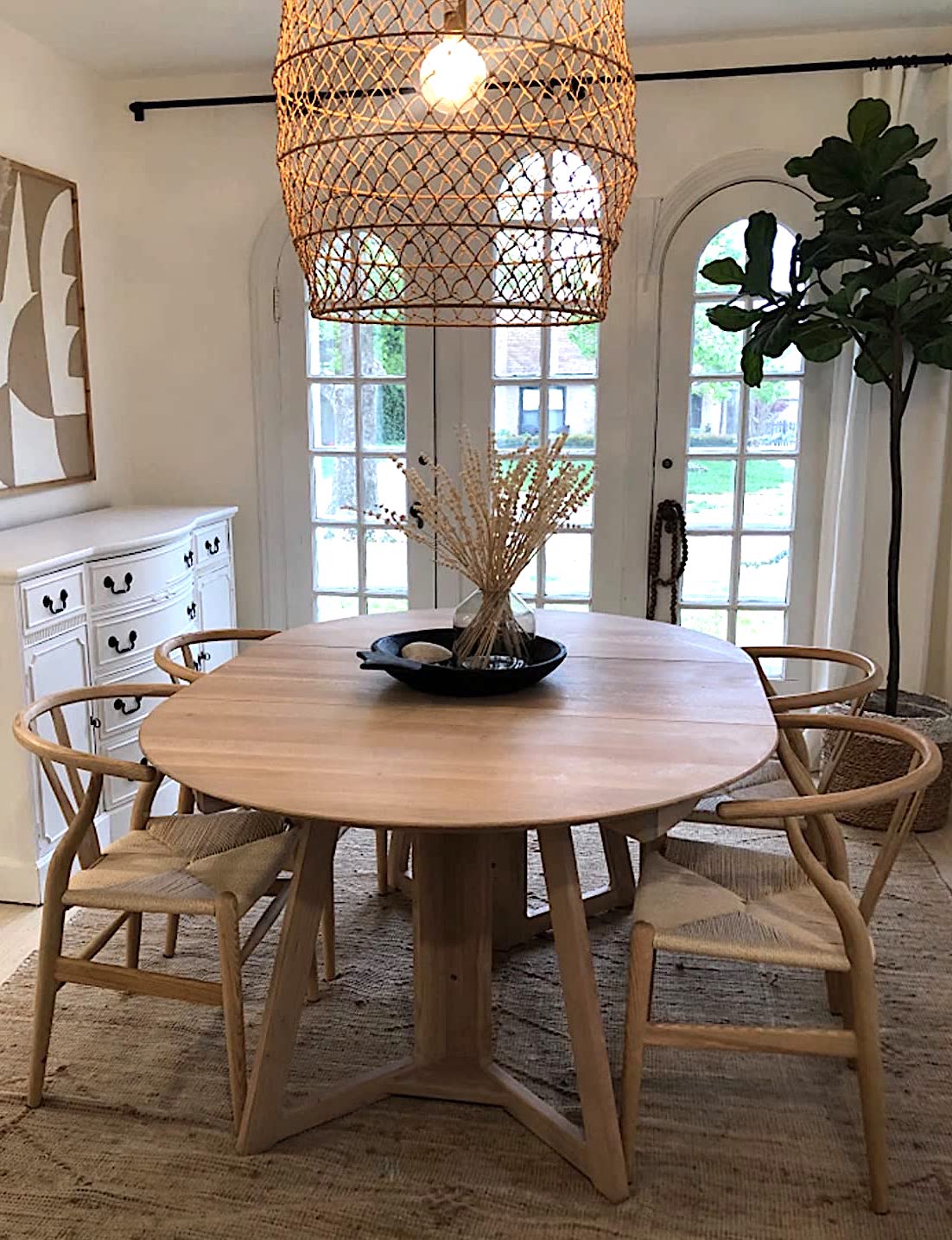 "Searched a while for a wishbone chair but didn't want to pay the super $$ prices retailers such as Crate and Barrel were offering. Reviews were good for these chairs so we bought 4. The seller was great only shipping 1 chair to make sure it worked with our table / space and once we confirmed, we got the other 3 chairs right away. Also the color was advertised as pictured. They look great and are great quality. Definitely recommend if you're on the fence with all the options out there." – Nicole (Source: Amazon)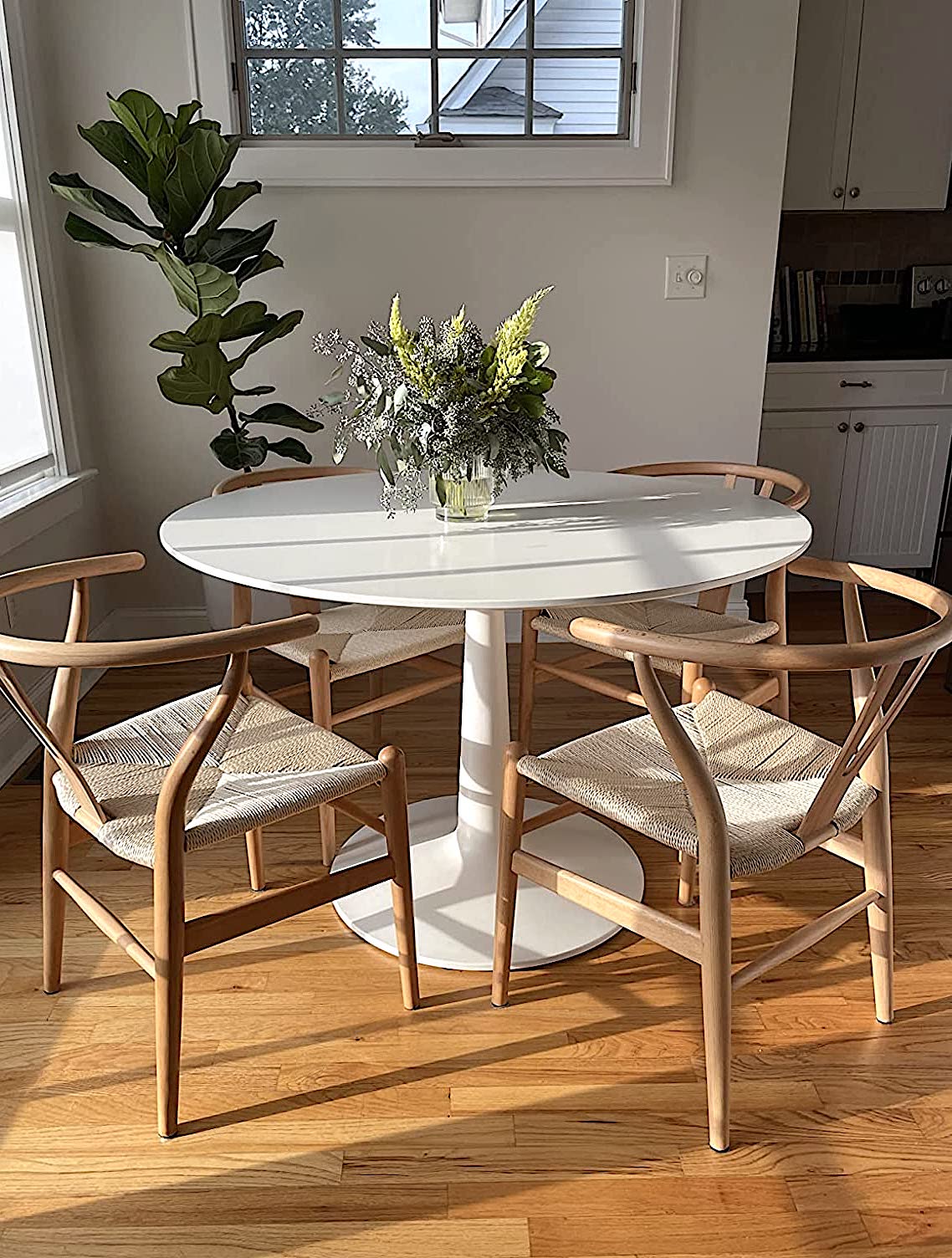 Creative Ways to Use the Vodur Wishbone Chair in Your Space:
Use it as a dining chair – Although it seems as the most obvious option, people usually overlook this marvelous piece, thinking it is too strong of a statement for their dining table. The tip here is to pair it with a simple table to harmonize it well with vintage, modern and retro settings.
Add it in your entryway – The best thing about the chair is that even as an individual piece, it looks like a functional artwork — its unique design allows you to place it in your entryway or dot it throughout your home. Have it next to your TV unit, and you'll never have to worry about the additional seating whenever the guests come over.
Make it your corner chair – Make yourself a personal spot by placing the Vodur wishbone chair in the corner of your living room. Add a side table along with it to broaden up your room. By doing so, it again becomes a functional piece that you can use occasionally. It also assigns another purpose to an area you might overlook — you can create a reading corner or a place where you can enjoy me-time while sipping your evening coffee.
An unconventional office chair – Bored with the arrangement of your home office or study? Adding Vodur Wishbone Chair in your office space, study, or even children's room can uplift the whole design while freeing up some space around the desk. Who still loves that old boring faux-leather office chair anyway…
Add your personal touch – Customize the chair by adding your personal touch; you're in charge here. Do you like having a small cushion on your chair? Or having the fur throw over the backrest sounds like a more exciting idea? You can even tie some colorful ribbons with it! Be creative!