Design & Decor Ideas from Customers
"I was surprised at how heavy and sturdy this shelf was! It took 10 minutes and not much cognitive function to put together. It looks like quality wood. I'll get more for sure!" – Britney (Source: Amazon)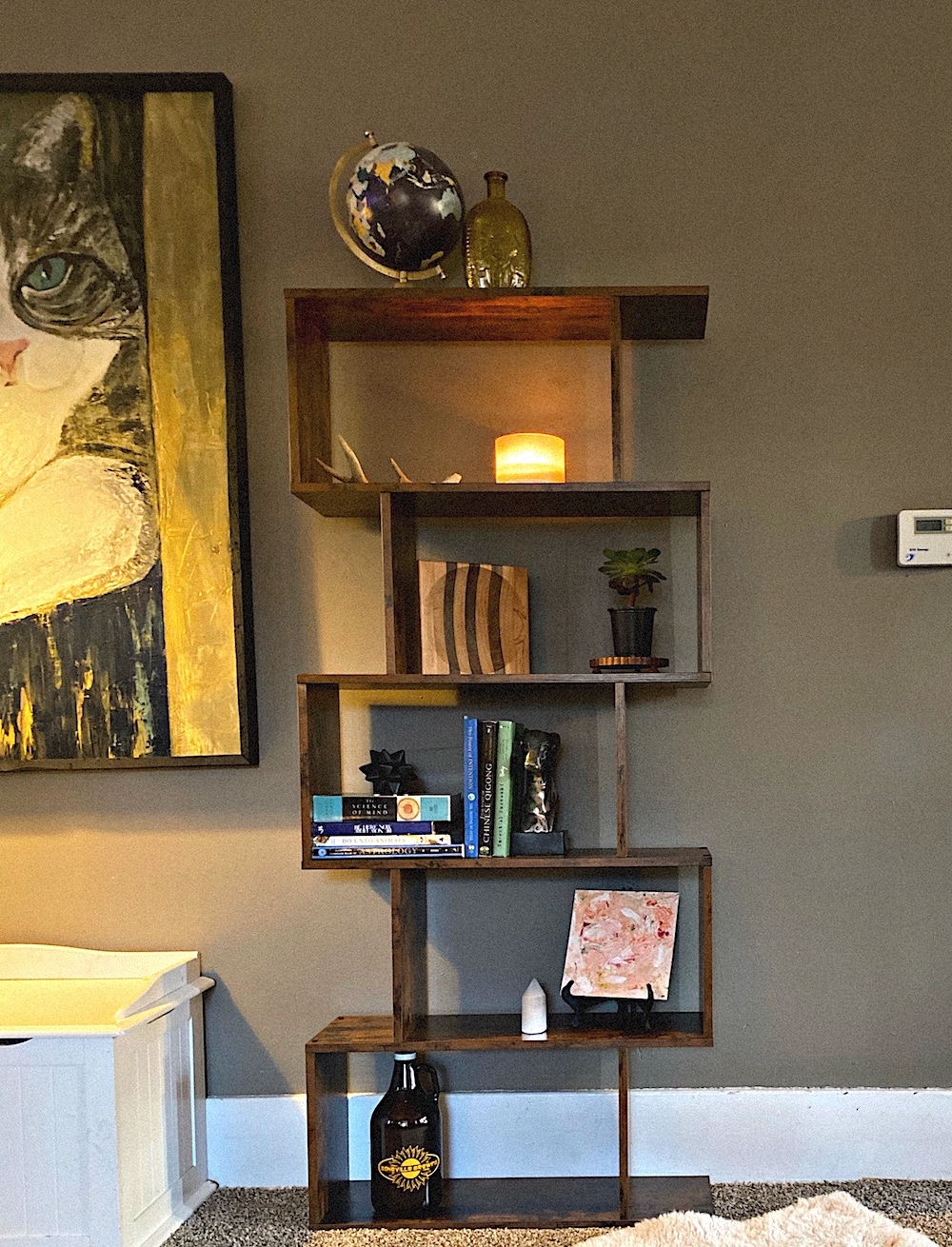 "This bookcase is absolutely beautiful! It is so unique and such a statement piece. Its printed wood images but still pretty nice. Darker than I though it would be but still beautiful!" – Angie Powels .H (Source: Amazon)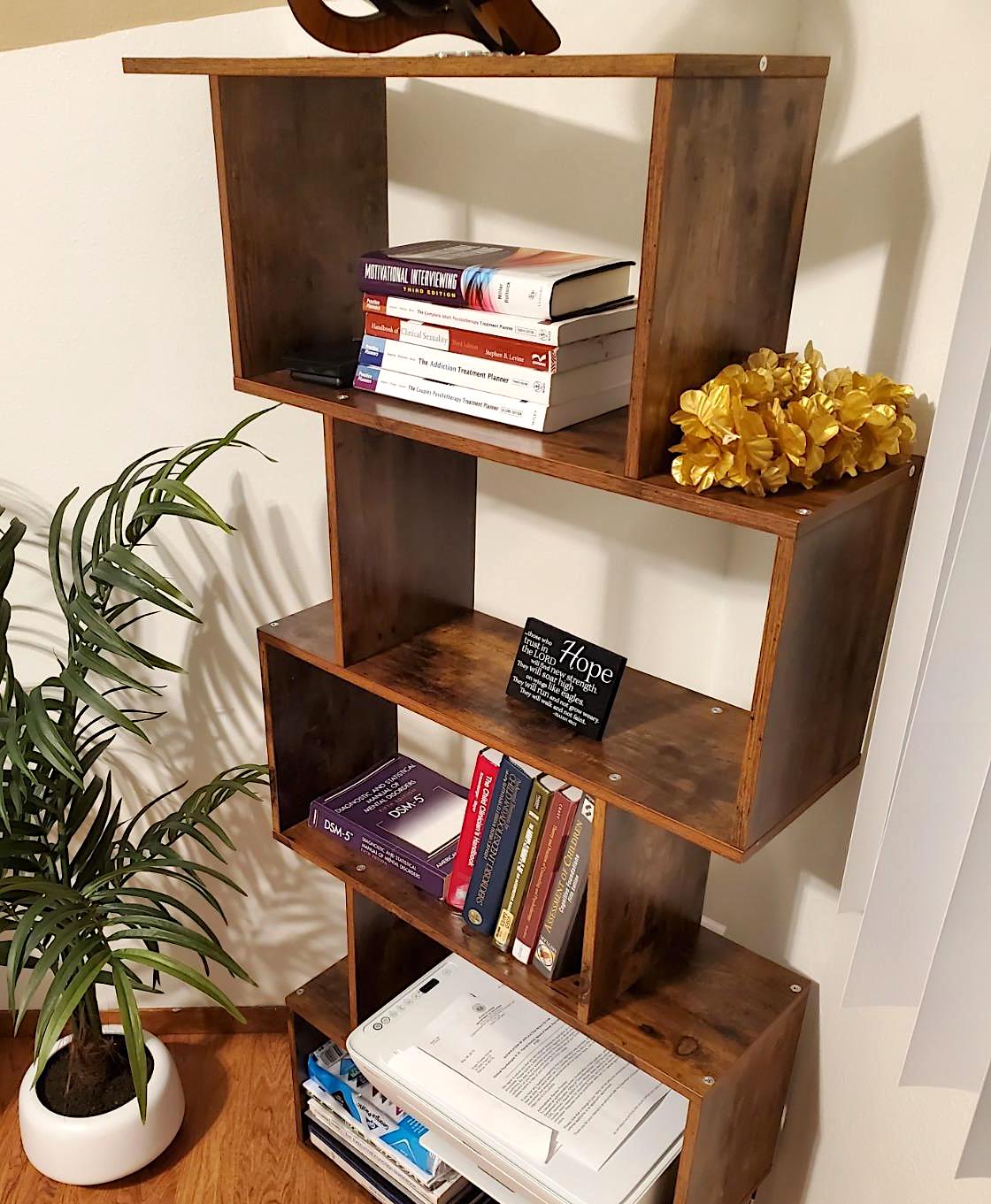 "I wanted to use this as a vinyl record shelf and they didn't fit completely vertically however they do fit nicely with a weighted item as decor so I made it work. there's a little bit of wobble but it looks fantasticUPDATE!!I bought another and was able to adjust the way they turn very easily and created this amazing arch type shelving unit and it is just amazing. Highly recommend!" – Hailey Shaddon (Source: Amazon)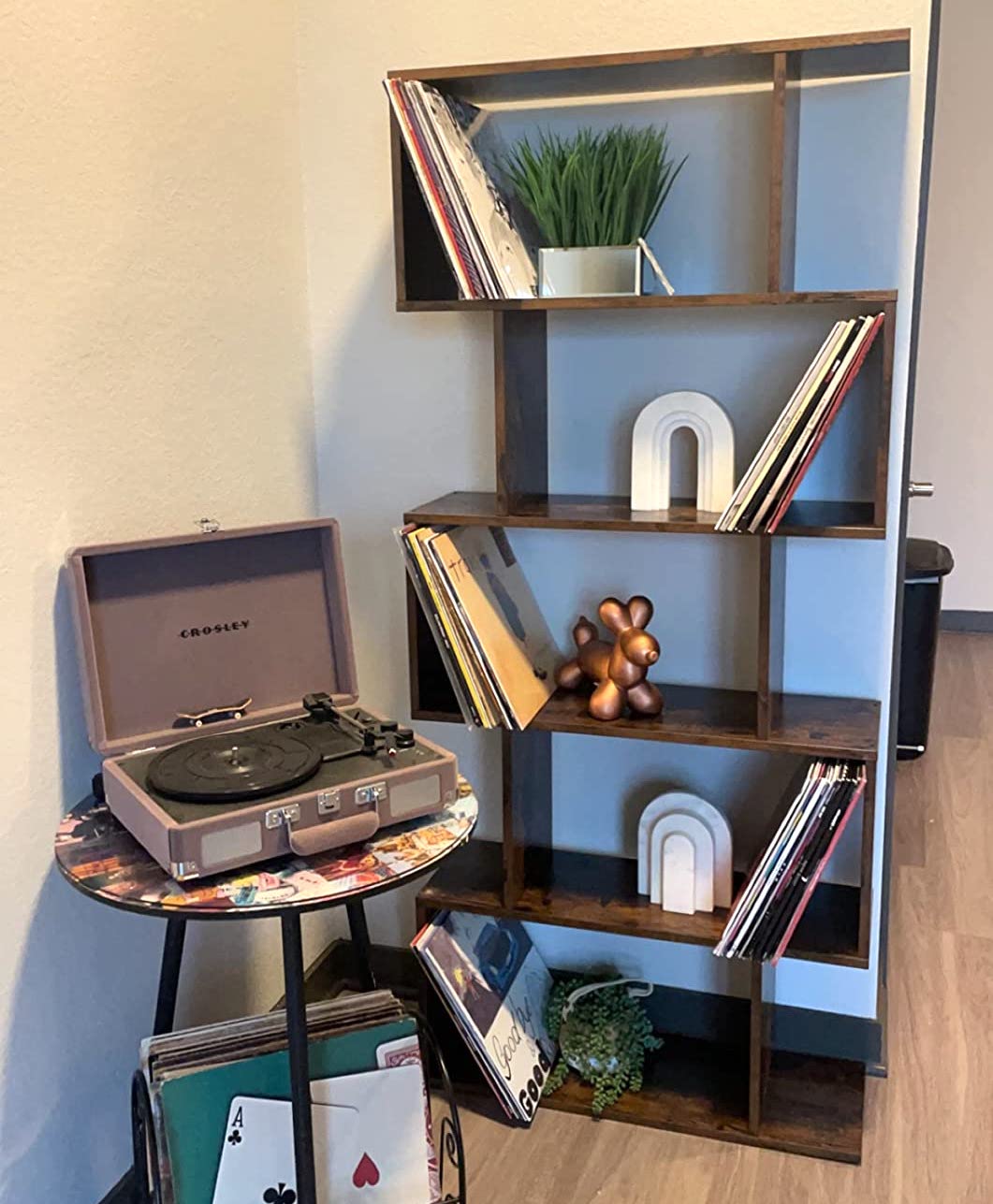 Other Decor Ideas
Rustic Chic: Embrace the rustic brown finish of the bookcase by pairing it with decor items that have a vintage or weathered look. Add some antique books, vintage cameras, and old-world globes to create a cozy and nostalgic atmosphere.
Plant Lover's Haven: Use the bookcase as a display shelf for your potted plants. Opt for a mix of hanging plants and potted greenery to add a refreshing touch to the room. You can also place small terrariums or planters on different shelves for variation.
Colorful Book Collection: Showcase your vibrant book collection by arranging them by color on the bookcase. This will create a visually appealing display that adds a pop of color to the room. You can also mix in a few decorative accessories or artwork to break up the books.
Minimalist Vibes: For a sleek and minimalist look, keep the shelves mostly empty and use them to showcase a few carefully selected decor pieces. Choose items with clean lines and neutral colors to maintain a minimalist aesthetic.
Bohemian Retreat: Create a bohemian-inspired display by incorporating eclectic decor items such as dreamcatchers, woven baskets, and patterned textiles. Mix in some boho-inspired plants like air plants or hanging macrame planters for a laid-back and relaxed vibe.
Kid's Playroom: If you are using the bookcase in a child's playroom, organize the shelves with colorful bins or baskets to hold toys and games. Add some fun and whimsical decorations like plush toys, colorful wall decals, or framed children's artwork.