Design & Decor Ideas from Customers
"After looking for an arched mirror for my apartment, I decided to buy this piece instead of dropping $400+ on one from Crate and Barrel or Urban Outfitters. And it's PERFECT. Already assembled and exactly what I was hoping for. If you're looking for an arched mirror and don't want to spend major coin, I can't recommend this mirror enough." – Garrick Patterson (Source: Amazon)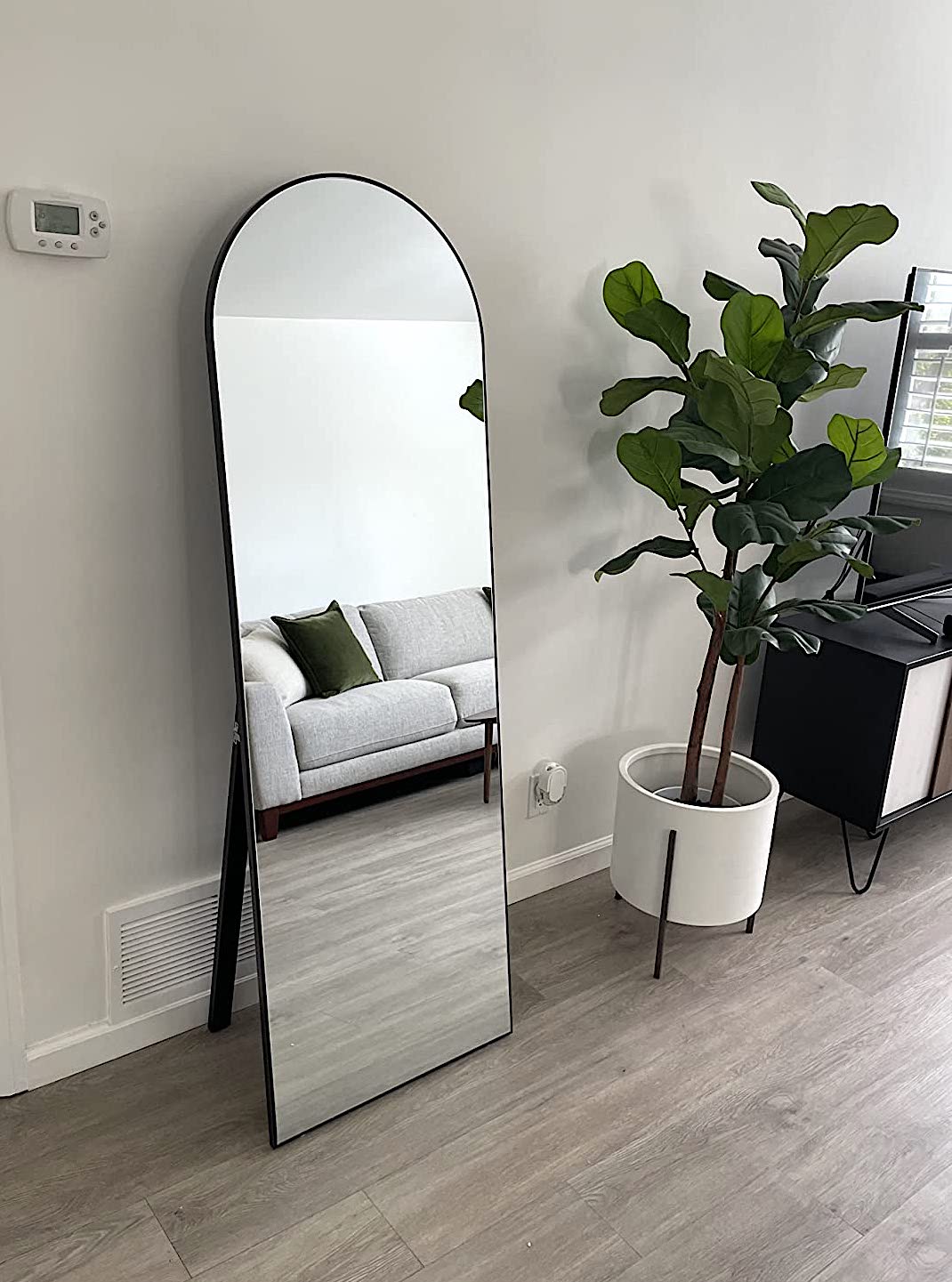 "Showed up nicely packaged and in perfect condition. It's very sturdy and easy to set up. Great size too and that was my only concern before purchasing. Love it! Can't stop looking at it" – TaylorMaed (Source: Amazon)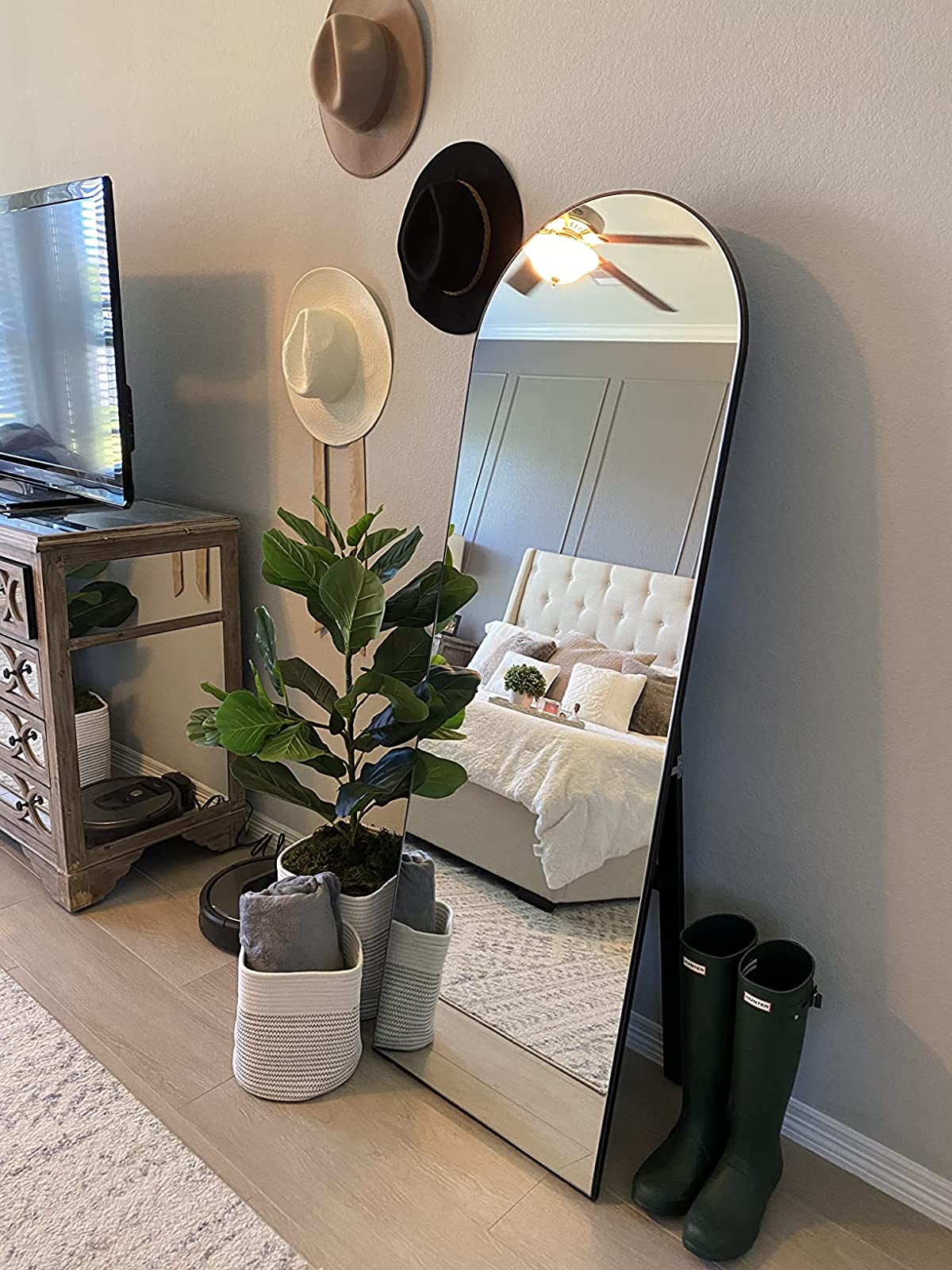 Other Decor Ideas
Minimalist and Modern: Place the arched full length mirror in a minimalist and modern bedroom or living room. Keep the surroundings clean and clutter-free with a neutral color palette. Opt for a sleek and simple wooden stand for the mirror, and pair it with minimalist furniture and accessories in black, white, and gray tones.
Bohemian Vibes: Create a bohemian-inspired space by pairing the black arched full length mirror with macrame wall hangings, plants, and eclectic furniture pieces. Use a rustic wooden stand or lean the mirror against a colorful accent wall. Add layers of texture with patterned rugs, floor cushions, and throw blankets.
Glamorous Touch: Bring a touch of glamour to your dressing room or bedroom with the arched full length mirror. Pair it with a gold or silver metallic stand or lean it against a mirrored wall for added sparkle. Accessorize the space with crystal chandeliers, plush velvet chairs, and luxurious silky curtains.
Rustic Farmhouse: Incorporate the black arched full length mirror into a rustic farmhouse-inspired setting. Use a distressed wooden stand or hang the mirror on a shiplap wall. Add vintage elements such as weathered furniture, mason jar decor, and cozy plaid blankets. Complete the look with natural textures and materials like jute rugs and woven baskets.
Scandinavian Simplicity: Embrace the Scandinavian design style by placing the arched full length mirror in a light and airy space. Opt for a white or light wood stand to complement the clean lines of the mirror. Keep the surroundings minimalistic with neutral colors, natural materials, and a few pops of pastel hues. Add soft textiles, such as sheepskin rugs or knitted blankets, for warmth and coziness.