Design & Decor Ideas from Customers
"PERFECT. searched all over the internet, at every price point, abs finally settled on trying these out. With easy returns on amazon it was a risk free purchase – and one I don't regret. The are large, sturdy and very well made. The wood is even prettier in person and the woven rattan seat is high quality!" – Amy (Source: Amazon)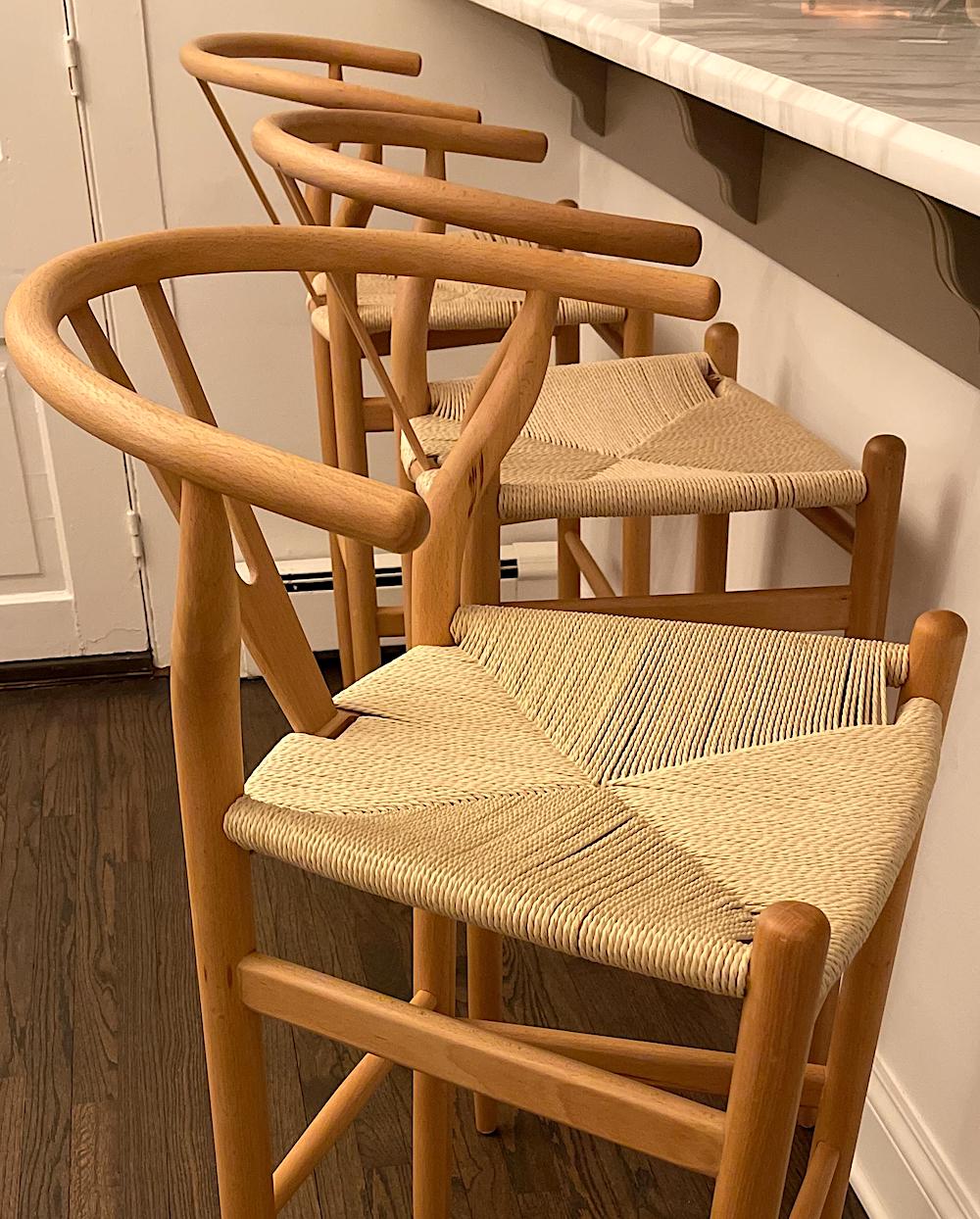 "Originally, i wanted the warmer beechwood but it wasn't available, and the Rubberwood was. For the rubberwood counter stool, the height from ground to top of the seat is 25" and the height from floor to counter top of our island is 36" (3') and there is plenty of leg room. One of the rubberwoods came with a broken backrest and i can't replace it due to no longer available.UPDATE – Beech wood – seat height 28" – arms won't fit under a 3' counter height if that bothers you. Looks like birch and rubber wood are going to be 25" seat heights and the rest offered at 28" for counter stools from this brand. I like the color of the beechwood best, and the height of the Rubberwood. If the Rubberwood was still available to buy (currently sold out), i would do (3) Rubberwoods based off height of the stools alone. Hopefully they will start making all their counter stools the standard 24-25" seat height." – LC (Source: Amazon)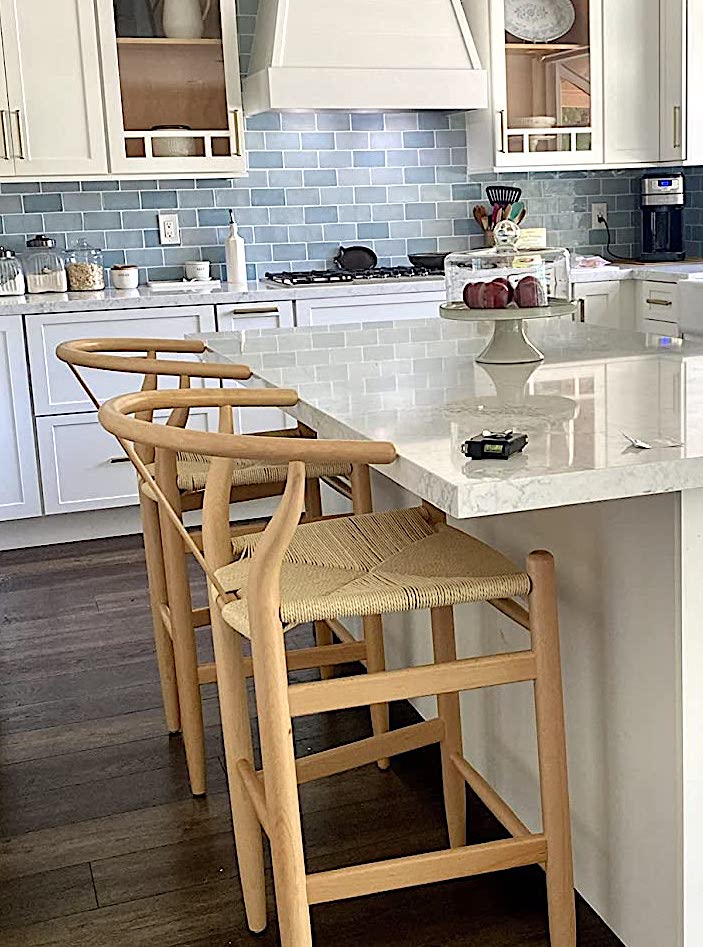 "I LOVE my stools! The wood is solid and has a soft finish. The back is surprisingly supportive when you lean back. It's not super supportive if sitting up at 90 degrees, however. I'm fine with this, though, as I use them mainly as a stool while bar eating. The bottom is comfortably firm. I've considered adding some tie on cushions, but mainly just for looks. Overall these chairs are a steal for the price and the wishbone look and are very sturdy solid chairs!" – Sophia G. (Source: Amazon)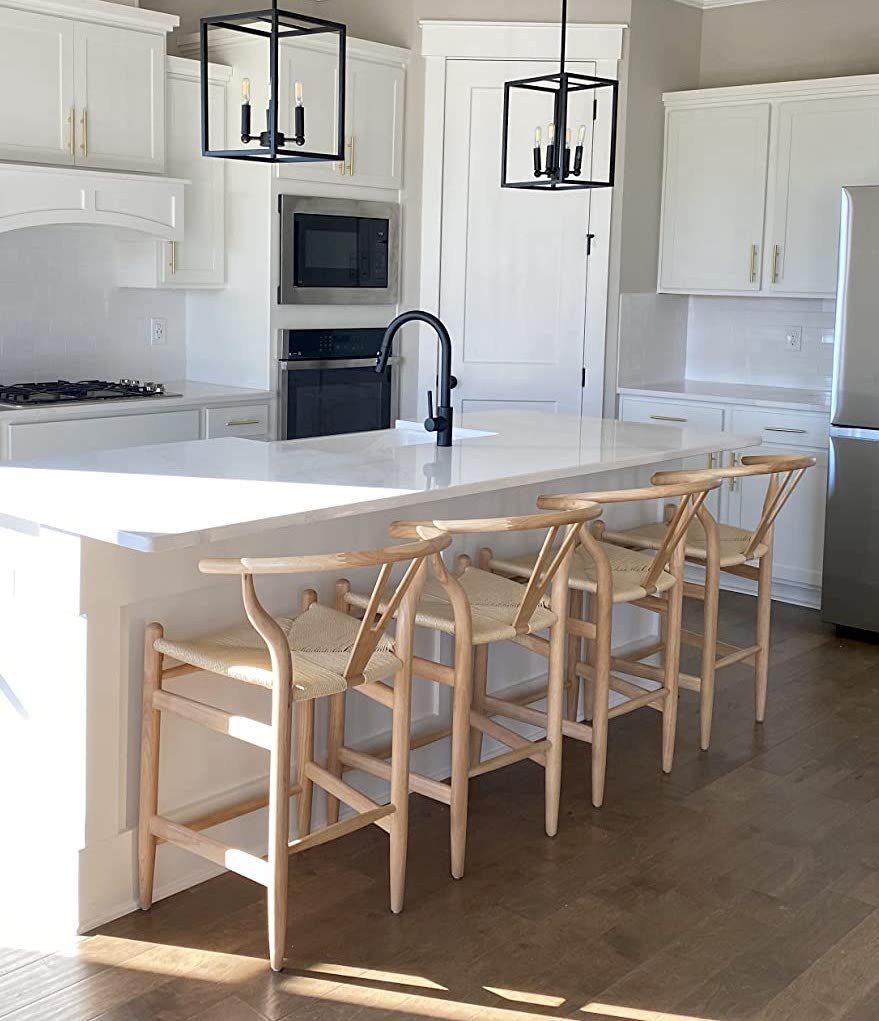 "I absolutely love these counter height stools. I ordered one first to make sure the size and color worked. Then, I ordered two more. I ordered the rubber wood color and it brings some warmth into my white kitchen. They look great, are well-made and are pretty comfortable." – Sarah Cordi (Source: Amazon)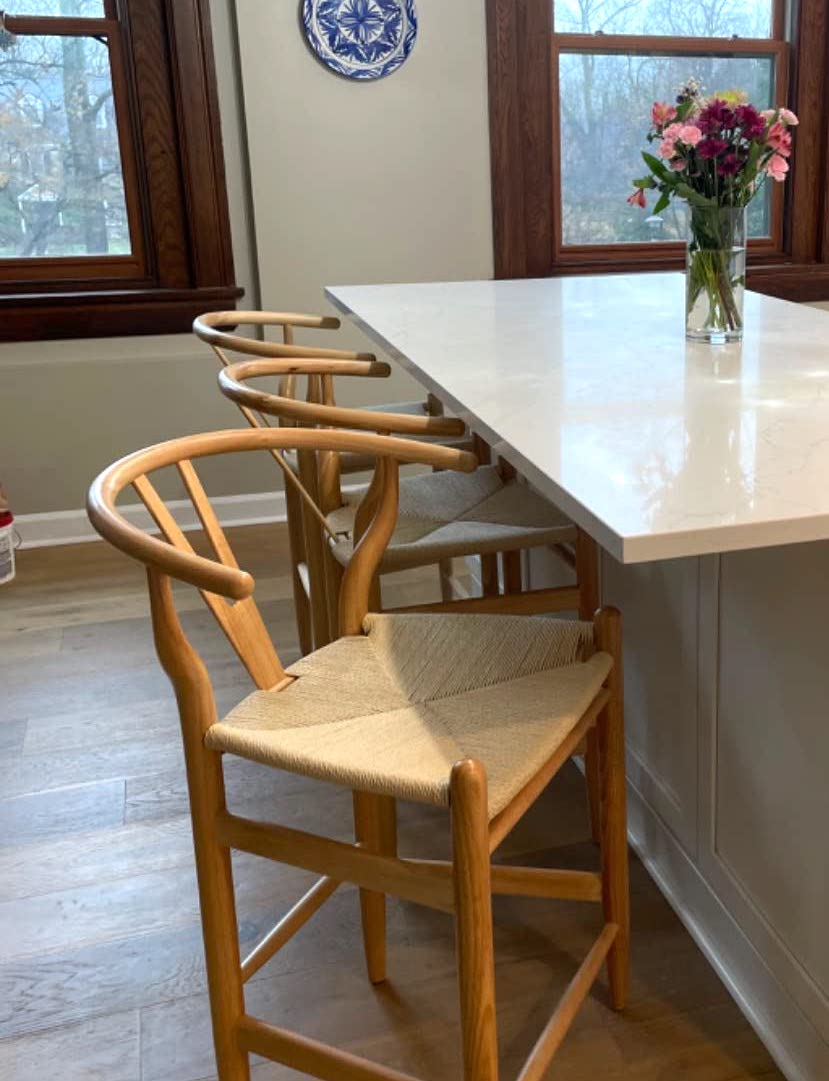 "I read another review that almost had me NOT order in fear the "counter height" would be bar stool height. I'm glad I didn't listen. The counter height from floor to seat is 24 inch or 2 ft. Also I got the rubberwood color which I will say is not as orange as I was hoping. It is kind of hard to tell from pictures the difference in the natural wood colors. I'm still very happy with the chairs. Also it was a nice bonus to find out they come fully assembled! Price wise- watch the item it goes up and down. I'm happy I snagged mine for half the regular price of typical barstools!" – Kady Thompson (Source: Amazon)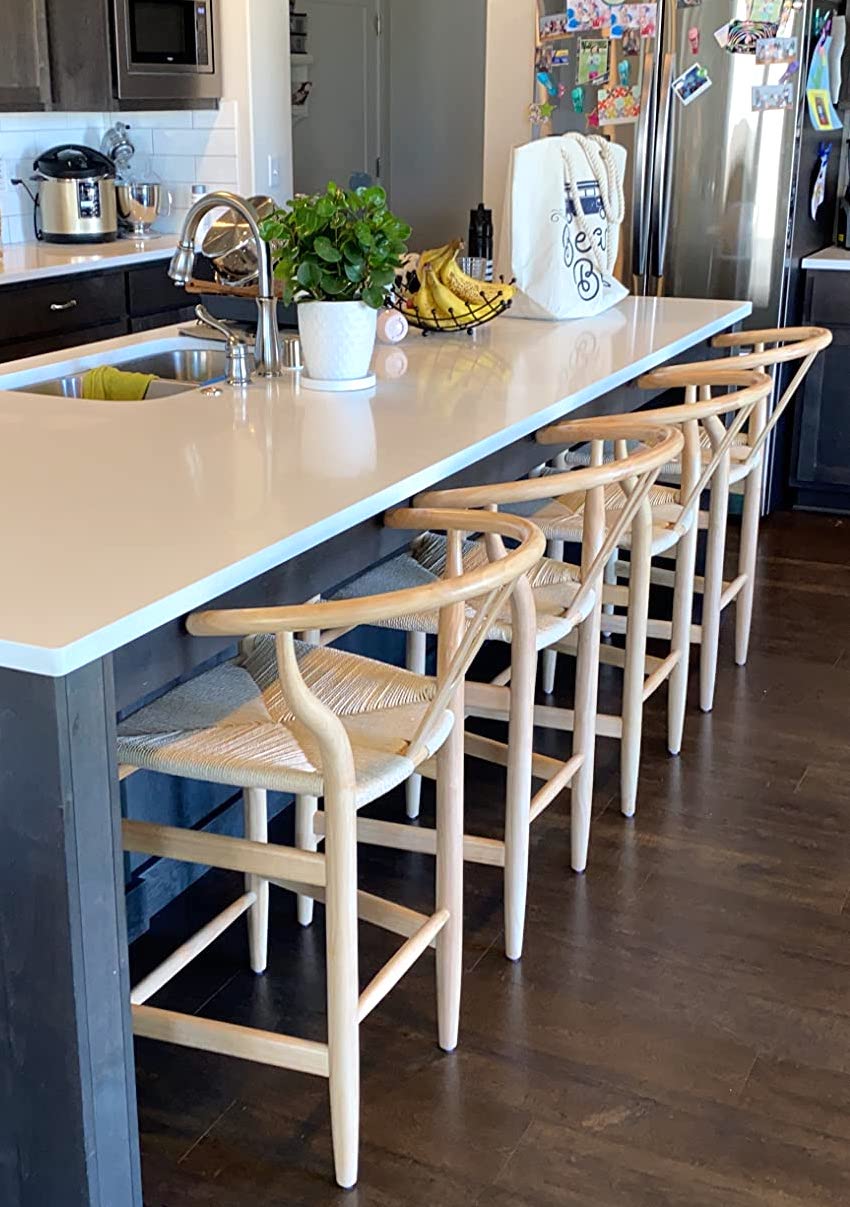 Other Decor Ideas
Kitchen Island: This barstool could make a perfect match for a kitchen island. The beech wood would blend perfectly with white or gray tones in traditional or Scandinavian-style kitchens.
Contemporary Home Bar: Adding this barstool to a contemporary home bar would bring in some sophistication. Pair it with industrial pendant lighting and darker tones for a contrasted look.
Rustic Touch: Use these barstools at a reclaimed wood counter to give rustic charm. Natural, earth-toned decor would perfectly complement the stool's color.
Cozy Breakfast Nook: Arrange these barstools around a compact counter-height table to create an inviting breakfast nook. Use accent elements like potted plants and a jute area rug for a cozy feel.
Workspace: Create a high work desk with these barstools in a home office or a study. The contrast between a dark wood or metal table and the lighter beech wood stool would add an interesting visual element to the room.
Book Lounge: Try designing a book lounge with a high corner table and these barstools. Add ambiance to this area with some wall-mounted bookshelves and a soft wall sconce for reading.