Design & Decor Ideas from Customers
"Perfect! Absolutely love this table! It was exactly what we were looking for in this space!" – nik (Source: Amazon)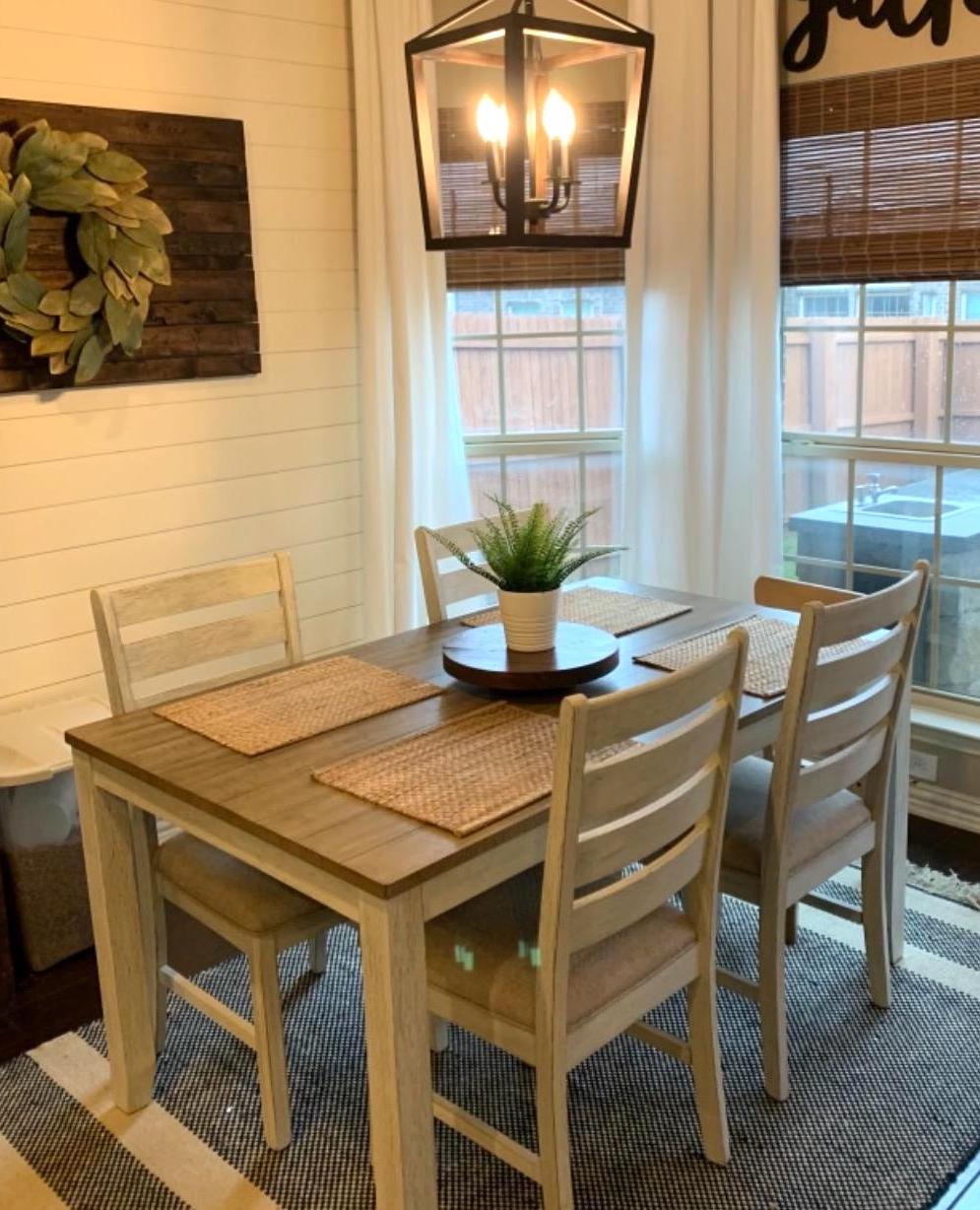 "So glad that I purchased this dining set. If you live somewhere where they have to deliver up stairs the deliverer will need help. The package is large and very heavy. The box also came on a semi truck just FYI. It came in all one box. Surprisingly there was no damage or issues to the set!" – Courtney Carmain (Source: Amazon)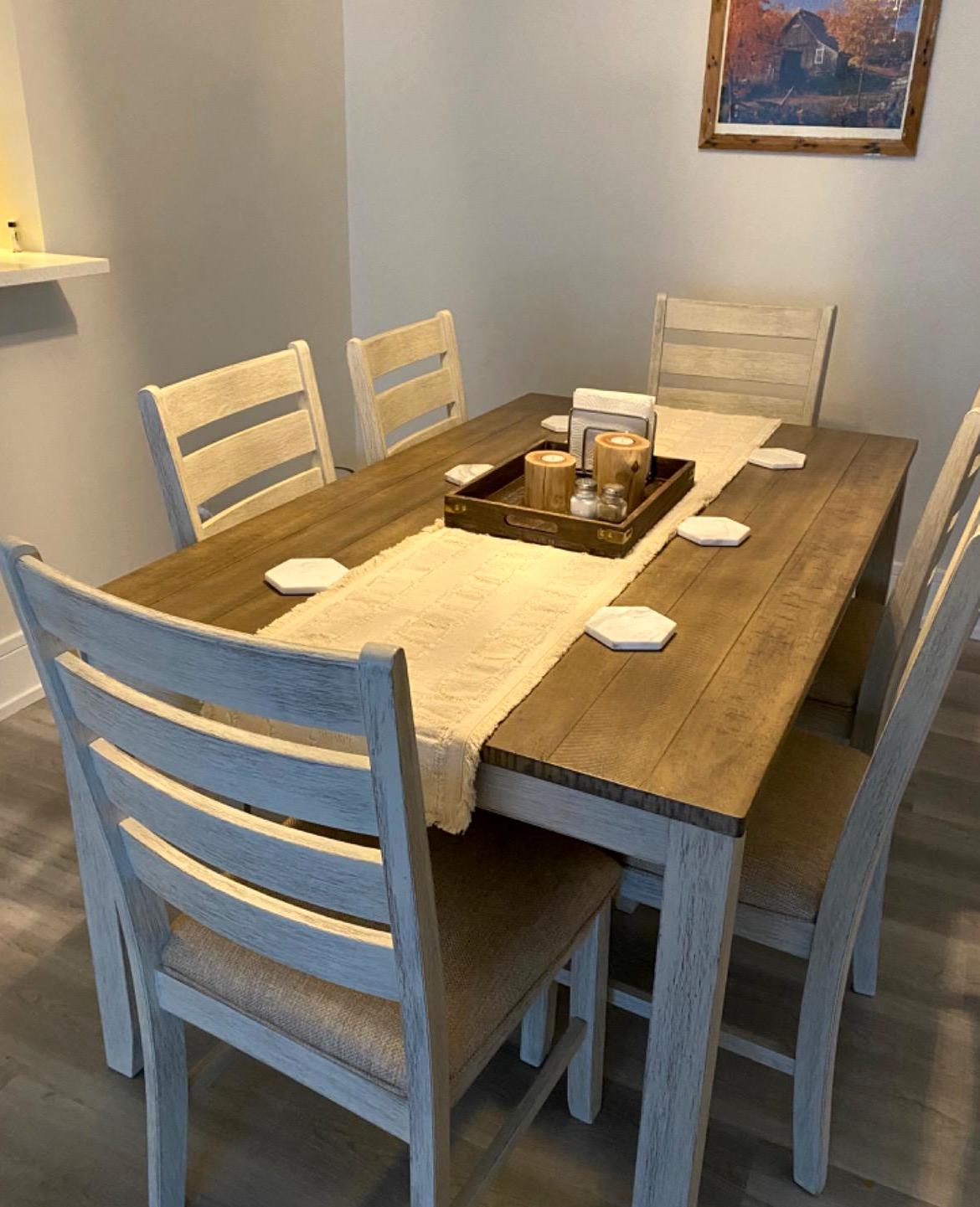 "Love it! Great set, chairs are sturdy, installation was easy. Just make sure the legs are all even before tightening things. Looks lovely and is the perfect size for my smaller dining space." – James Kocan (Source: Amazon)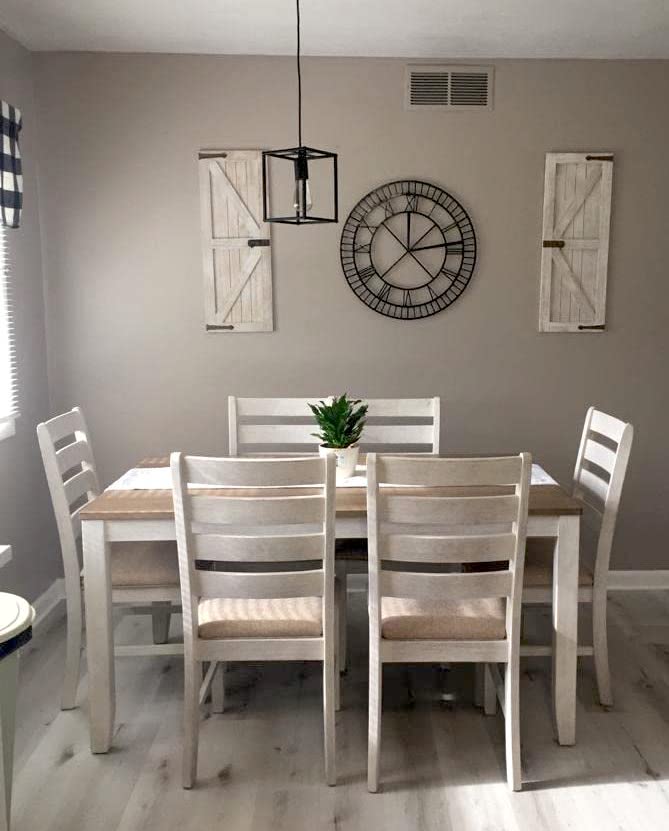 "I knew I had to have it when I saw it. I love the antique feel and look. I didn't want a traditional boring dining room set, like my parents before me. I had a few issues initially but I made adjustment to the chairs and they are all perfect, along with the cushions being screwed to the top frame of the chair. Adjustments had to be made. The table is lovely and I'm sure with proper care it will last for many many years." – Xay (Source: Amazon)
"Gorgeous table, fairly easy to put together, and very sturdy! It looks way better in person than in the online pictures" – Amanda R (Source: Amazon)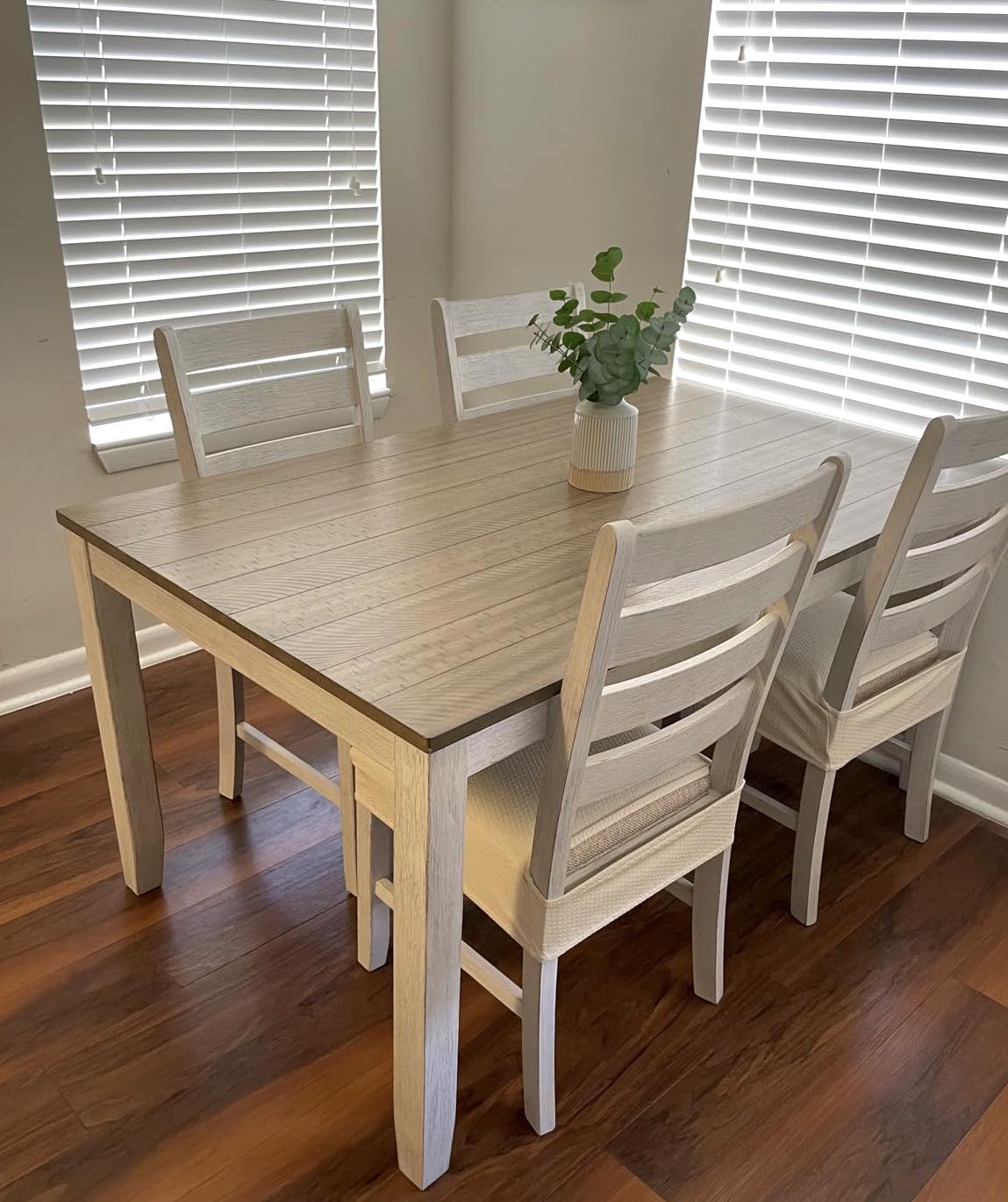 "These are delivered by Amazon vendor and the communicated great. I saw the same set on Ashley website for $899. So this is an exceptional savings. You do have to assemble the entire set with many hex screws. It took me a couple hours. One tip, DO NOT tightn the chair legs until you set the seat upright to level the legs. The instructions mention this at the VERY end!!. Ha. Well I had a couple I had to loosen and level. But we like the set it's nice and rustic looking." – Dave Beaty (Source: Amazon)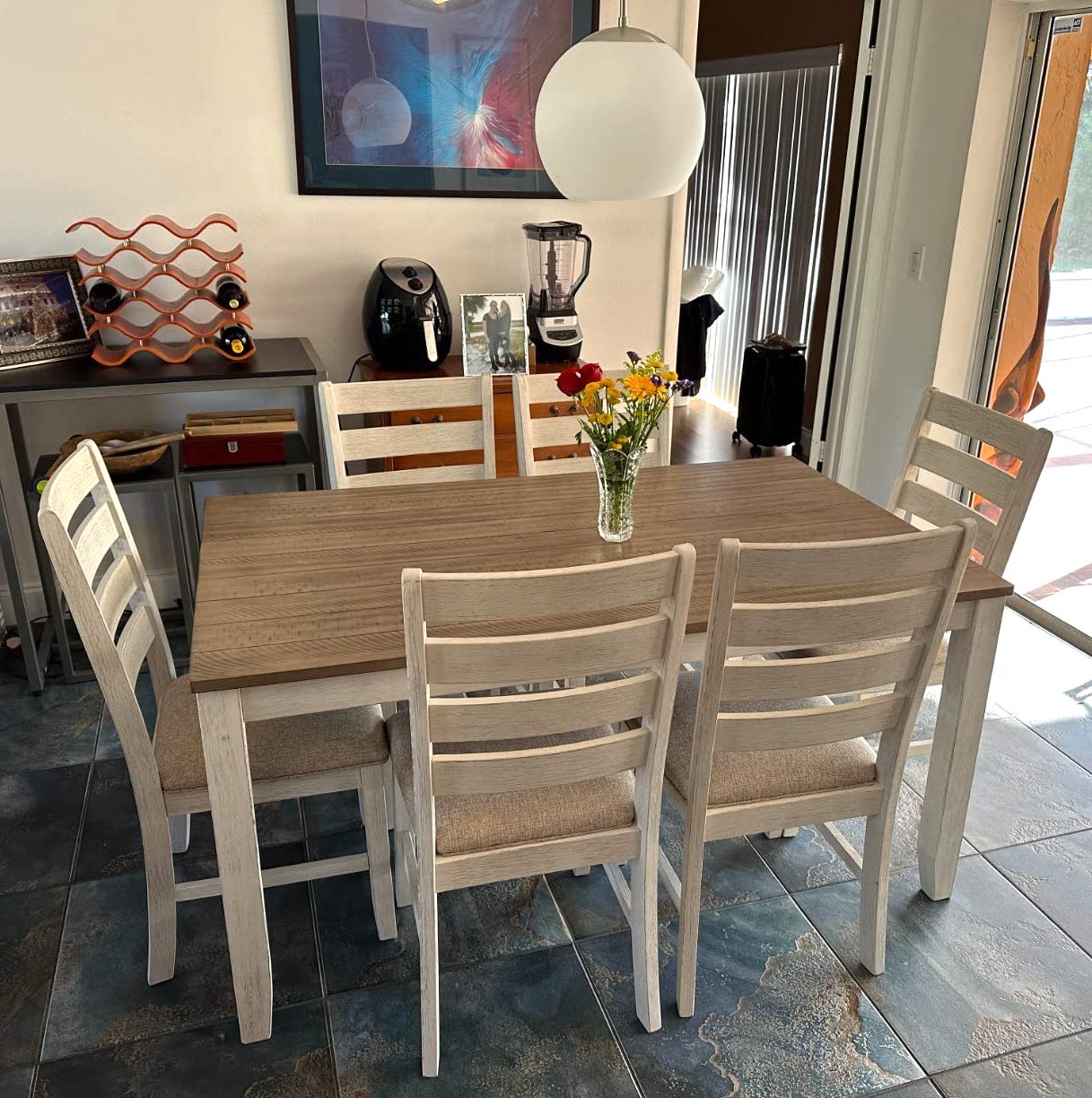 Other Decor Ideas
Color Palette: Keep your color scheme light and airy to match the washed-out tones of the set. Consider a palette of pastels, neutrals, and light earthy shades to achieve this.
Rustic Lighting: Consider hanging a rustic chandelier or pendant light above the dining table. Stick to materials like distressed wood, wrought or antique-looking iron for a country-chic vibe.
Natural Fiber Rug: Underneath the table, place a large area rug made of natural fiber like jute or sisal. This will ground your dining area while adding texture and a touch of warm color.
Cottage-style Storage: Consider adding a sideboard or buffet in the same finish as the table, providing additional storage and area for decor items or dishes. The top can be decorated with vintage ceramics, fresh flowers, and framed family photos.
Curtains: For window treatments, light-colored or sheer linen curtains would accentuate the airy and light vibe of the dining area.
Wall Decor: To continue the rustic, country-chic theme, decorate your walls with framed botanical prints or vintage farmhouse-style signs. You could also use whitewashed or distressed wooden shelves for added decoration and storage.
Table Decor: Simple and classic table settings would work best. Try using white or cream-colored dishes, vintage-inspired glassware, and linen napkins. A centerpiece of fresh flowers or a rustic wooden candle holder would complete the look.
Upholstery: Lastly, add some colorful or patterned cushions to your chairs for extra comfort and style. Stick to the light, neutral color palette with touches of pale blue or soft green.