Design & Decor Ideas from Customers
When people think about a backyard shed, the first thing that usually pops up in their minds is the availability of additional storage space for tools, lawn machinery, and seasonal items. While it is true that your garden shed provides extra space to keep random junk, there are various other benefits you can gain by installing one in your backyard. Besides all these qualities, a storage shed space actually improves your quality of life in many ways.  
Popular Amazon Reviews
"Need solid level ground I used pavers. Not strong enough for midwest wind storms. Perfect for unsecured storage and A+ for looks. I am glad I bought it, I did not want to spend 3 weekends putting a shed together. 3-5 hour job with this one. The hardest part was removing sticky protective film from three windows on roof." – Theodore Weber (Source: Amazon)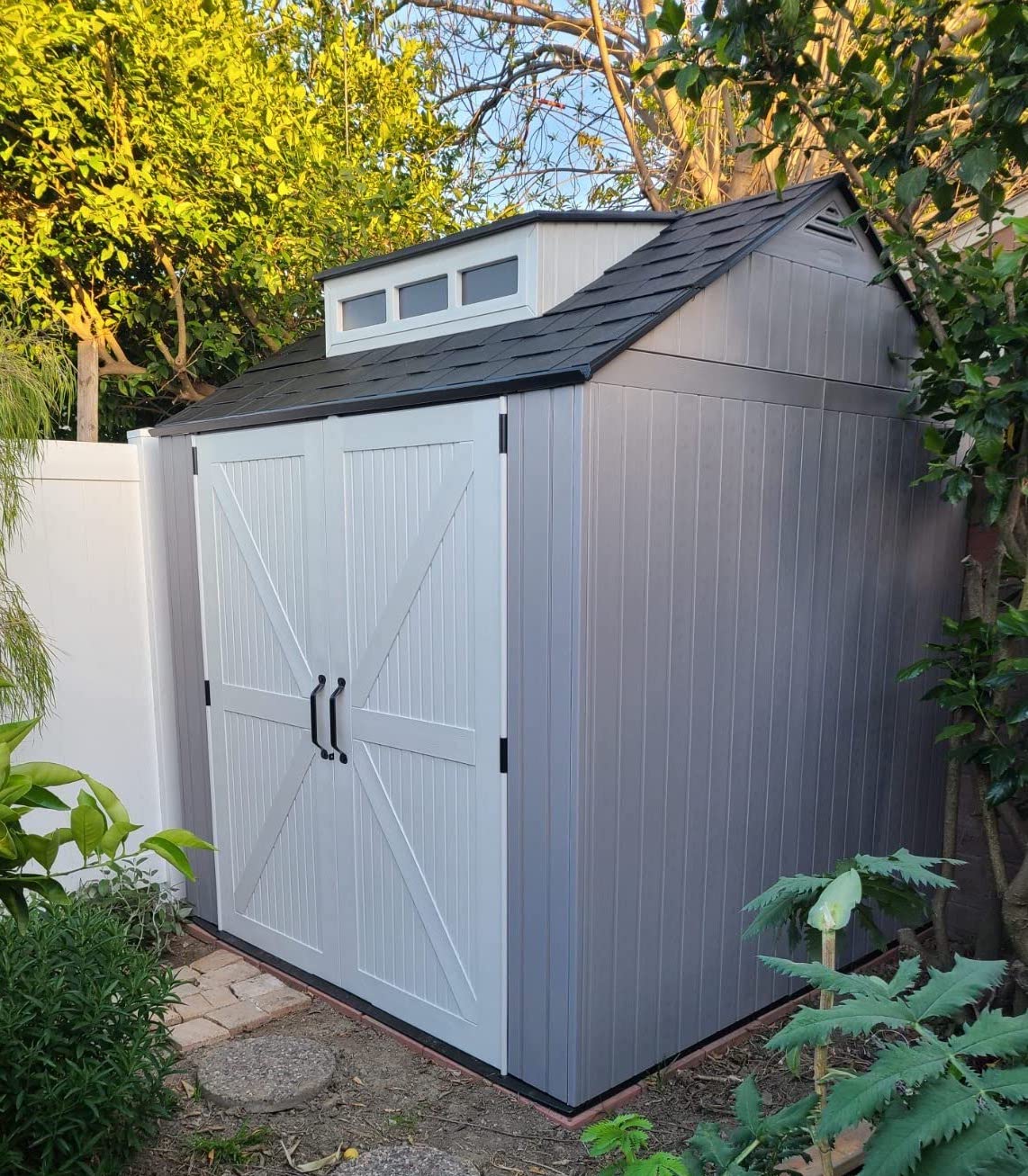 "The is a super little shed & my husband & a friend's son put it together (on a solid base) in just over 4 hours. It slotted together pretty easily (Tip: don't forget to use the washing liquid to help slide then clip the parts in). It seems very sturdy and we have it bolted to a sold base so it shouldn't go anywhere. However, there is one really annoying little thing – (which, of course, you don't find this out until you reach the very last step of the build!) and that is the right hand door has this odd little nub at the top which catches on the inbuilt guttering at the front and prevents the door from closing properly! The only way to shut it, is by holding the handle & pushing the top of the door (slipping it) underneath the gutter first, then push the bottom of the door shut with your toe (or it just won't line up to close!) Without this protrusion, the door would have easily closed. We think this could possibly end up wearing over time either the guttering in the place where it catches or the protruding piece on the top of the door and you can't rub it down or cut it off as the door is hollow & water would get inside. It must be a design fault as I've seen other purchasers complain about the same issue & never seen a response from the manufacturer in the questions section.Nevertheless, overall and so far, we are very pleased with it but I can't comment as for it being weather proof, time will tell. Now the next challenge is finding the shelves and other accessories to fit inside!!" – LBlume (Source: Amazon)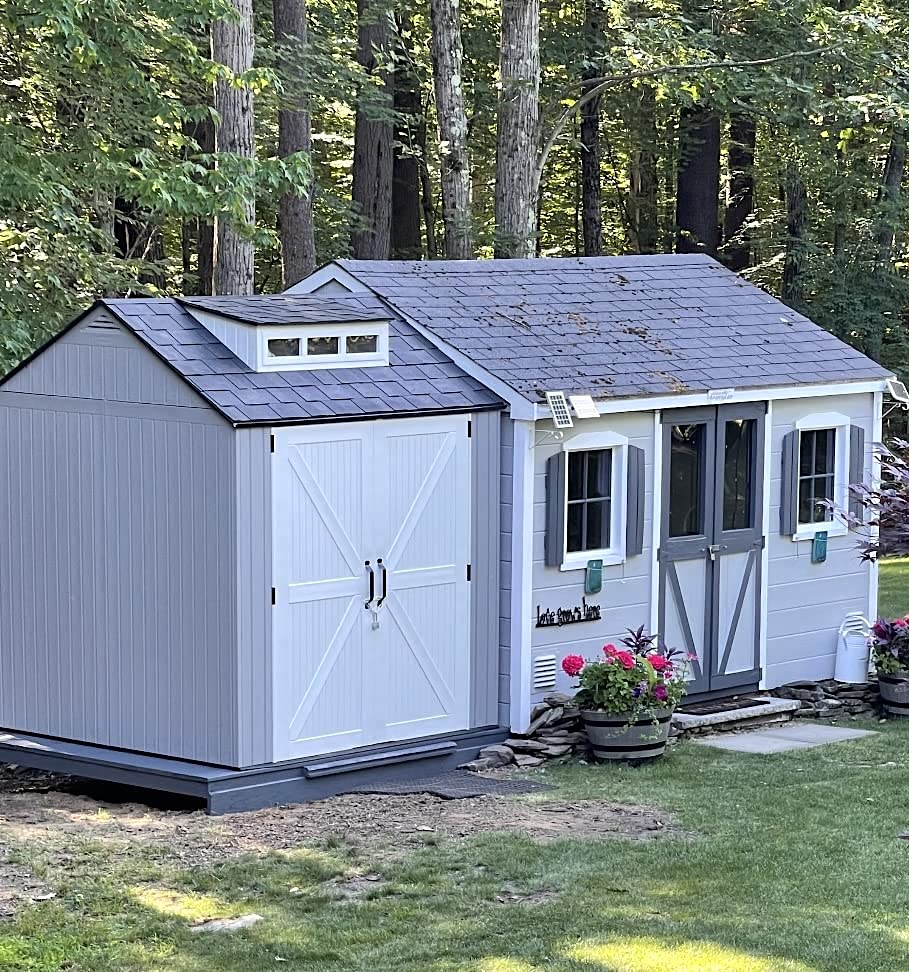 "Great shed. It's my second time assembling a shed. The first one was a suncast that I needed help with the roof. This one I did fully solo and the roof came in 3 pieces so it was manageable for a single person. It took around 5 hours in total which I thought was pretty good. The most time consuming part was pealing off that damn sticker on the window treatment. So frustrating. Overall I recommend this shed. The price was a little high but so is everything right now." – ZachZ (Source: Amazon)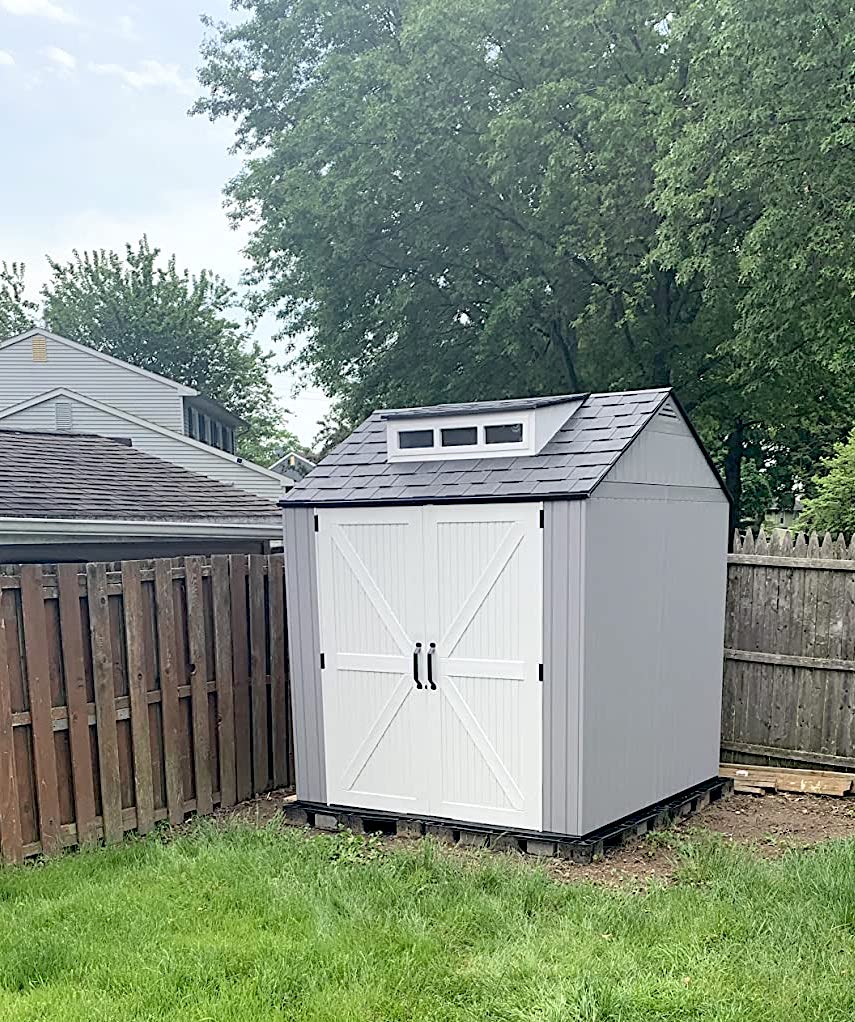 "Overall I love this shed, that is once it was built. My husband put it together by himself. No small feat for someone who is 75. Anyway, he leveled the site, packed stone dust, then built a solid foundation for it to sit on. Like so many other reviews, he had a few problems with pieces not fitting correctly, having to drill out holes, and especially the doors. Ummmm the doors. They still don't fit exactly as they should, but they are at least tight when closed. For such a small building, it's perfect for all of my gardening needs. It also holds all of our summer chairs, tables, flower pots, etc at the end of the year. It's a good looking shed with the colors, litte windows, etc. I would purchase it again in a heartbeat, just wish quality control was a bit better." – Cher (Source: Amazon)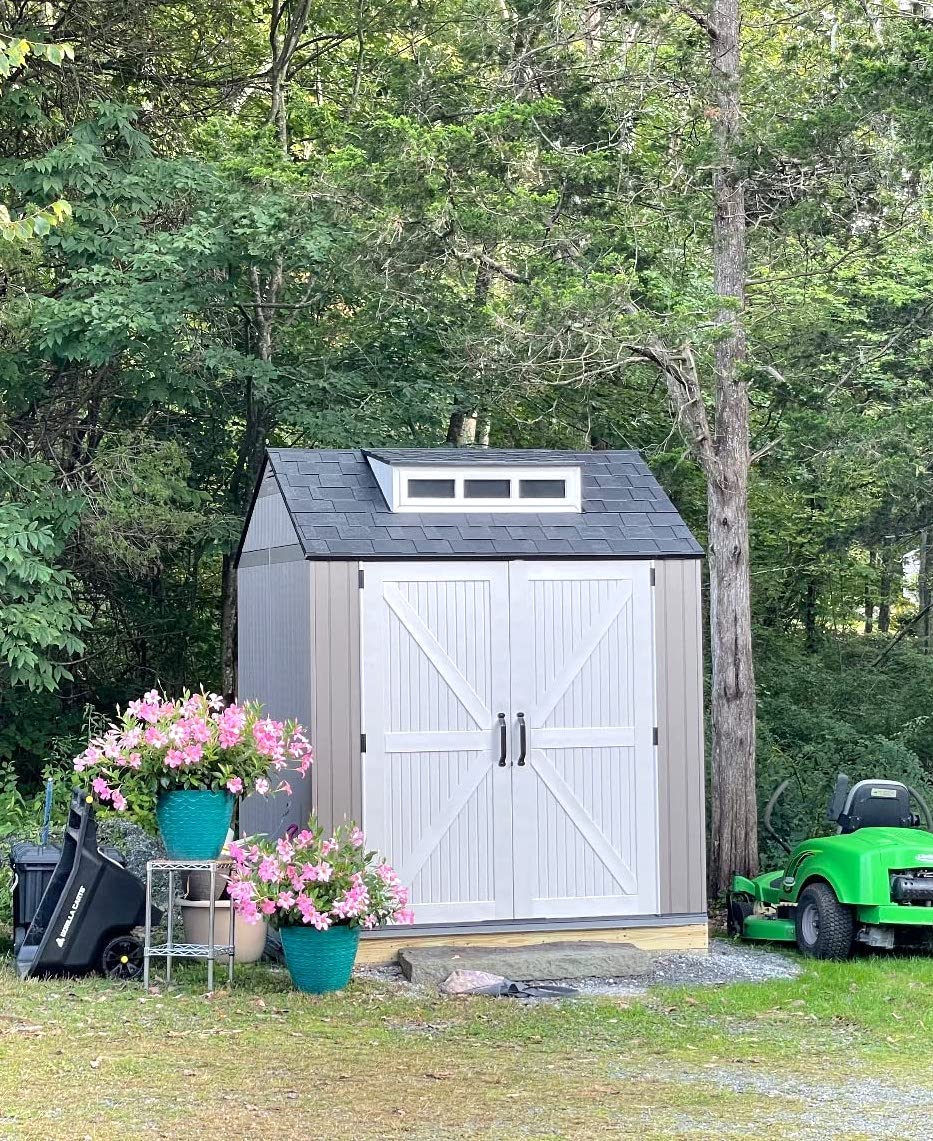 "This is a quality product. Be sure to construct the shed on a good base. Overall, I would recommend this shed." – Gary B. Coxey (Source: Amazon)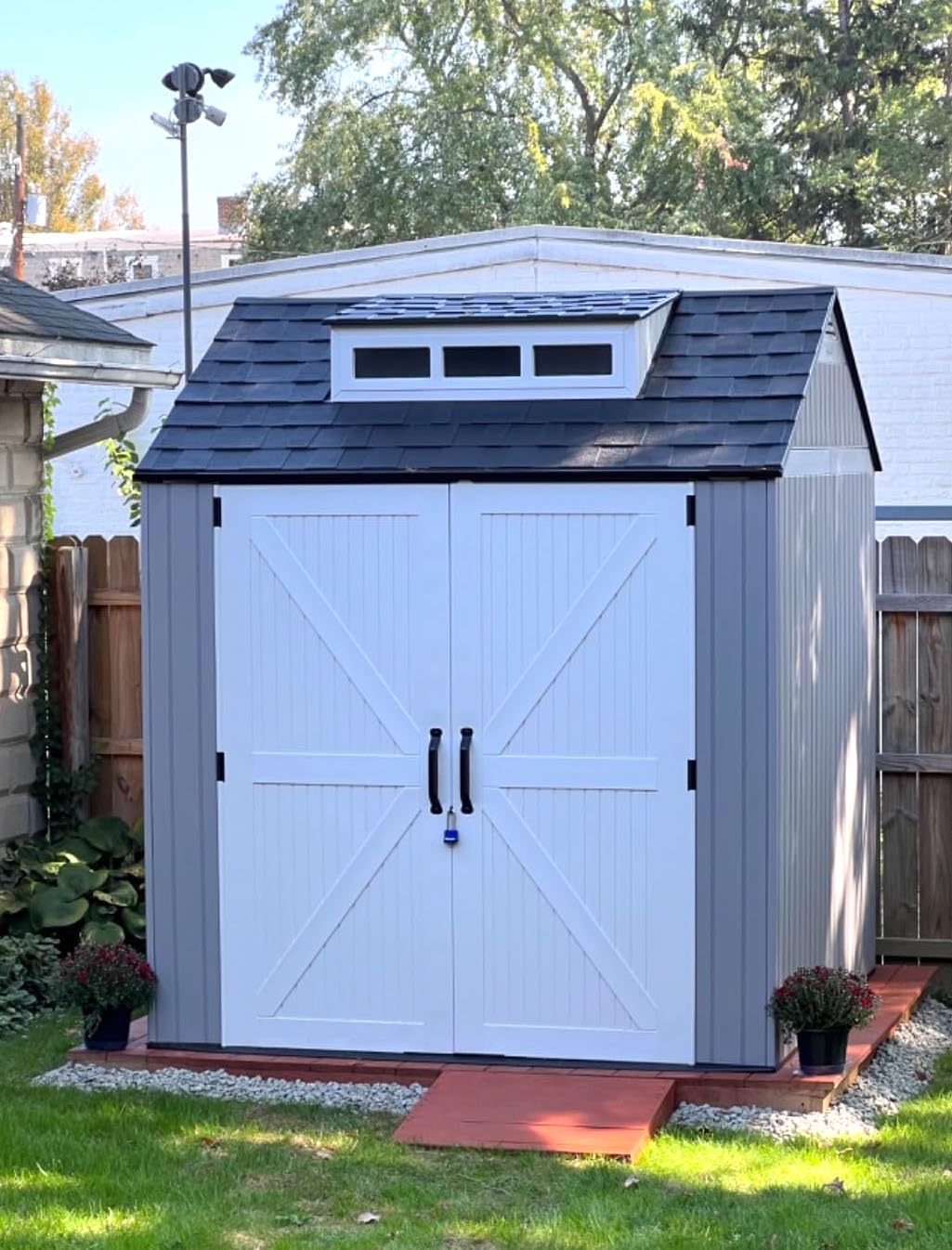 "I received this shed today on time and damage free. Myself and a friend finished it in about 4 hours. Using a combination of YouTube and the provided instructions it went very smoothly. The YouTube video was 3 years old and there were some updates done to the design giving it extra support / fasteners. As stated in other reviews, a flat foundation is key. I also went through and installed small hinges using self tapping screws for extra strength. (Also picked this up from other reviews) The dish soap was also a big help. Overall for the price compared to other models I'm very pleased." – Kolbe (Source: Amazon)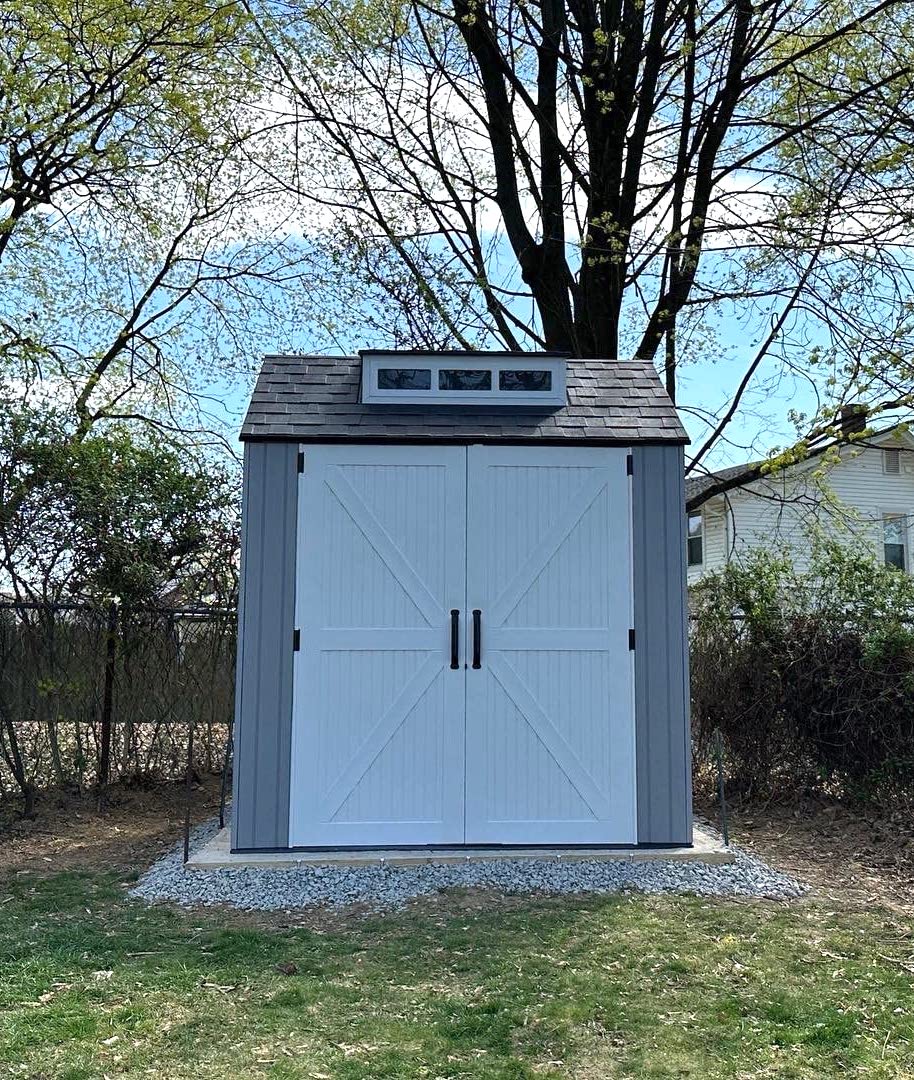 5 Reasons Why You Need a Storage Shed in Your House
Sheds are more than just storage rooms – Your storage shed is more than just an empty room to fill up your stuff; it provides you with undiscovered organizational potential. Adding shelves, installing boards, or introducing hooks can help use all the free space in your shed more efficiently. These additional features in this small area improve the functionality of ceilings, walls, and floors, all while making your life a little easier.
Sheds can increase property value – Your house's exterior will always be the first thing people will notice, which means it should leave a positive impression. Not having storage space and keeping your lawn equipment piled up near your garage could really affect your house's resale value. Invest in a Rubbermaid Resin Weather Resistant outdoor storage shed that easily blends with your existing home's exterior and allows you to decorate it to make it look more interesting for the times when guests or potential clients visit your place.
Sheds can spice up your backyard – Having no trees, flowers, or other interesting objects in your backyard makes it look extremely dull. Make it a place you would want to visit regularly by installing an outdoor shed. They provide you with a space to hide your lawn equipment, signs, or other items while making your yard look more beautiful. You can also uplift the outdoor design by adding trees and flowering plants around the shed to create a lush and colorful landscape.
Storage sheds maximize safety – A storage shed keeps your home safe by providing you with a place to keep potentially hazardous chemicals away from your kids and pets. Herbicides, insecticides, fertilizers, or other household chemicals can be kept in your garden shed. You can also store other dangerous home items like your power tools or furniture polish and stain. Storing all these items away from your home reduces the risk of unfortunate accidents.