Design & Decor Ideas from Customers
"Very pretty chairs, very comfortable to sit in, however they are NOT beige. They are grey and MUCH DARKER than they are advertised. I was hoping for light beige like the pictures which is why they get 4 stars vs 5. They arrived early, were packaged nicely and very easy to assemble." – Amazon Customer (Source: Amazon)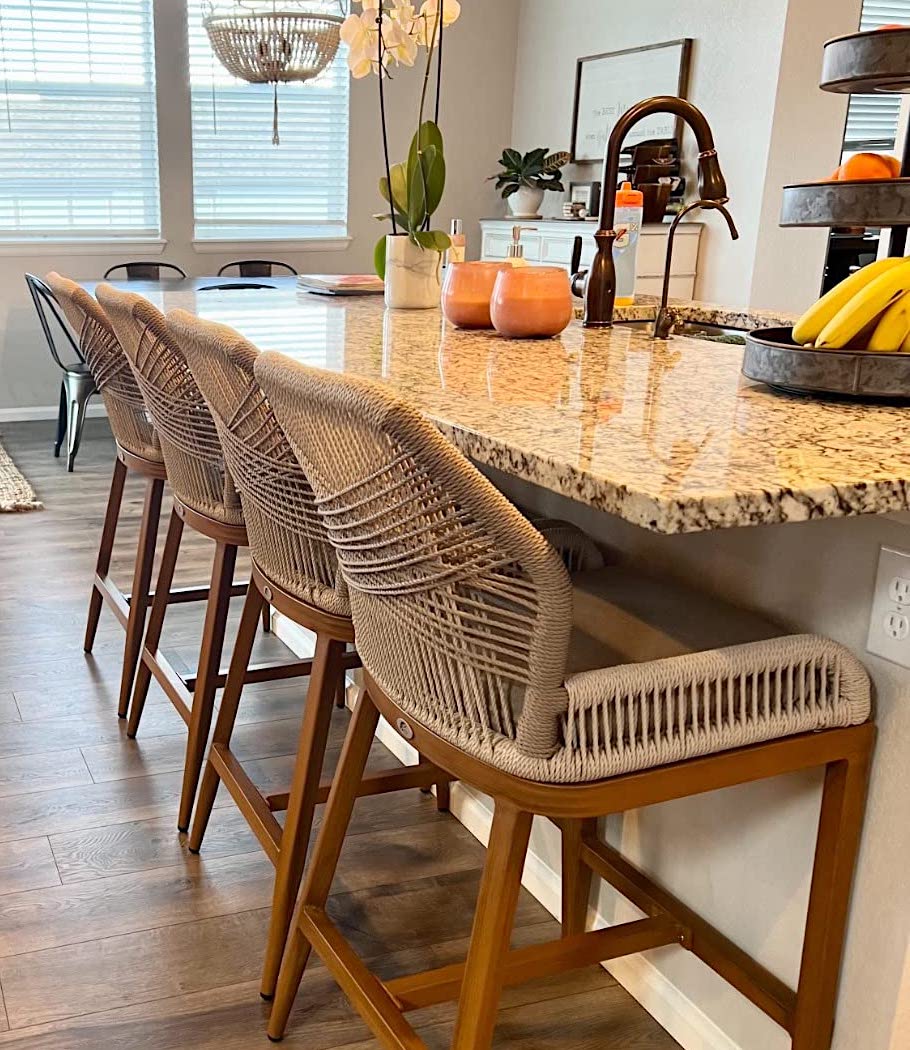 "These bar stools are amazing! Beautiful, well made and comfortable. They were easy to assemble with fast shipping and superb customer service!Buy. The. Stools." – Sandi Carroll (Source: Amazon)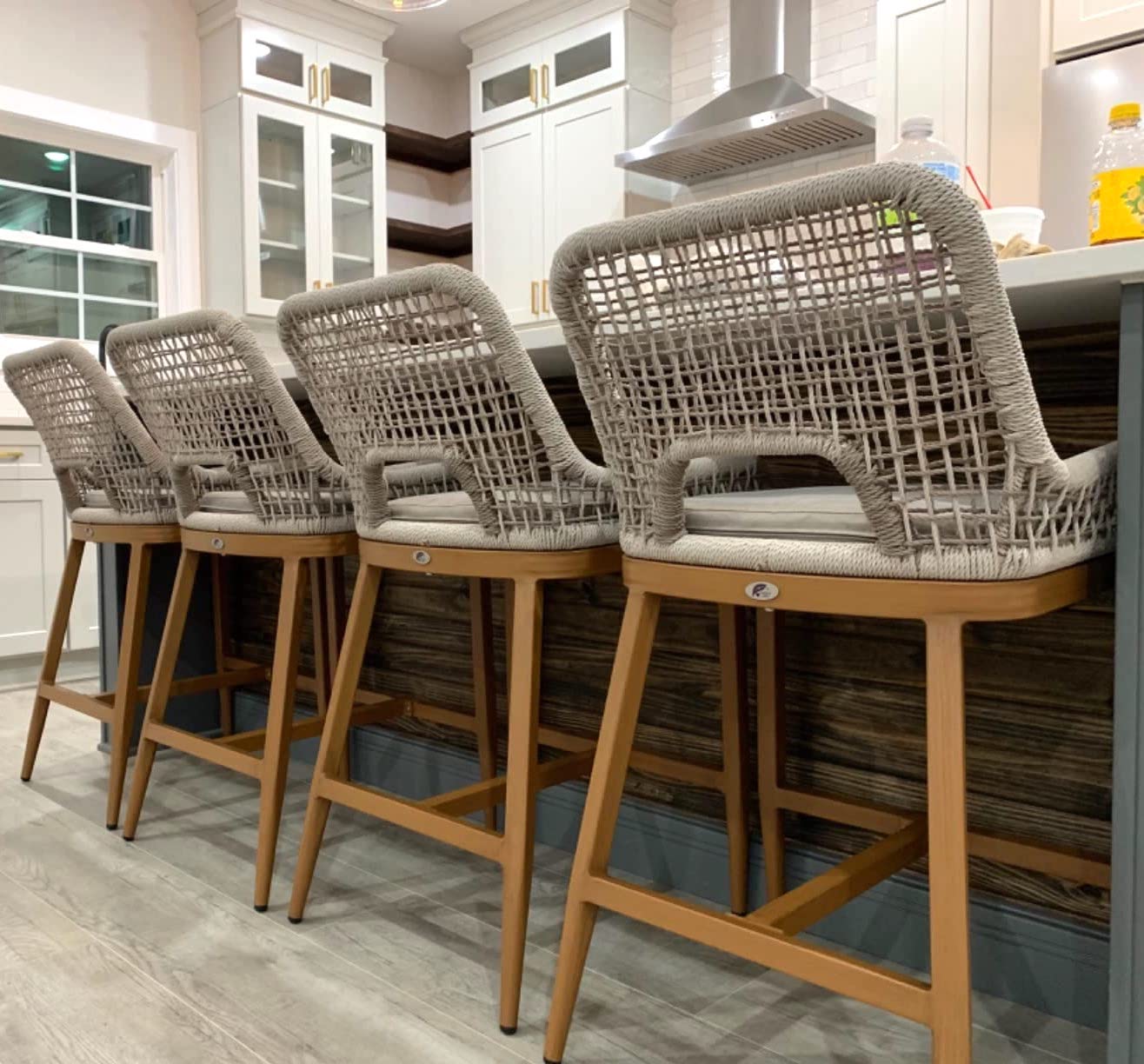 "We're using the stools indoors and love the way they look. They're also very comfy and sturdy. We had to reach out to their customer service team about something and they were great and responded quickly. We would definitely buy from them again." – Ben Lin (Source: Amazon)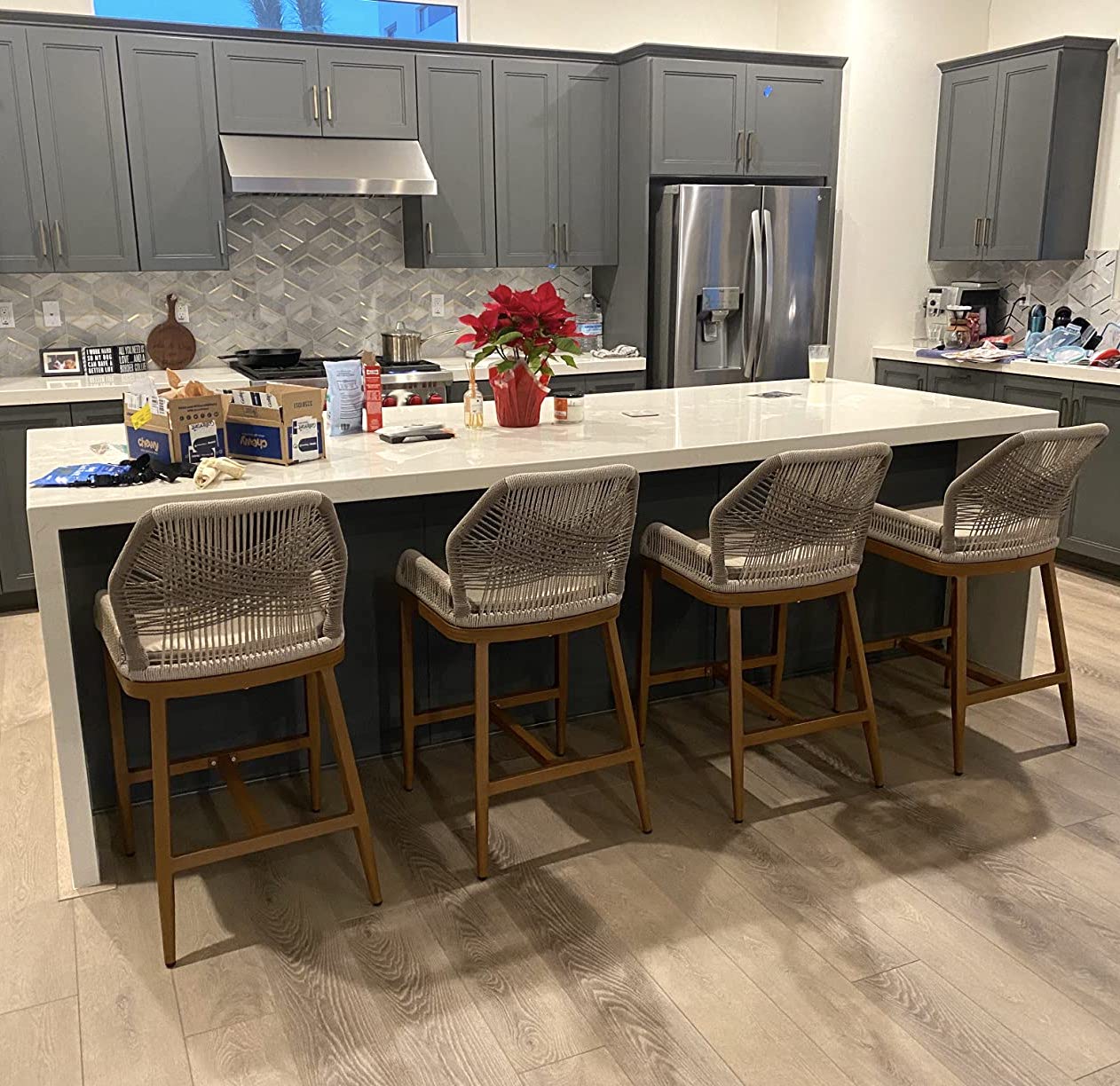 "Picked these out for our newly built home. We are going for a modern beach vibe and these were exactly what I was looking for. Very easy to assemble. They are very nice and also comfortable to sit on. Love them!" – L D Wirick (Source: Amazon)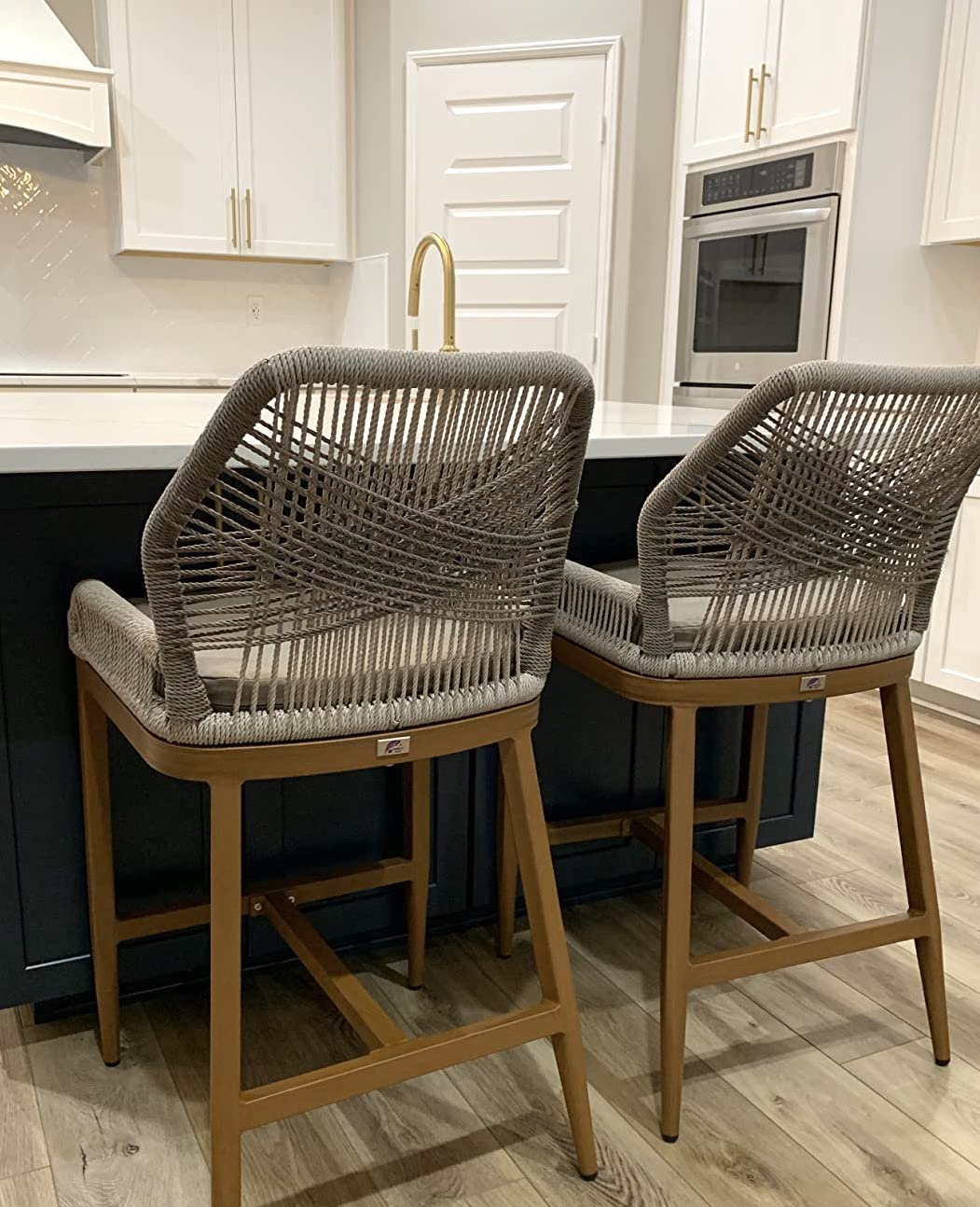 Other Decor Ideas
1. Coastal Retreat:
– Use a combination of white and light blue colors for a beach-inspired look.
– Pair the stools with a white or light blue patio dining table and add nautical-themed accents like seashells or starfish-shaped decor.
– Opt for cushions in shades of blue or white, with striped or floral patterns.
2. Bohemian Oasis:
– Choose vibrant and eclectic colors like shades of purple, red, and orange.
– Pair the stools with a mosaic or brightly colored table for a lively atmosphere.
– Opt for cushions in bold patterns such as paisley or geometric designs. Add colorful rugs, lanterns, and potted plants to complete the boho look.
3. Modern Minimalist:
– Stick to a monochromatic color scheme with shades of gray, black, and white.
– Use a sleek, minimalistic patio dining table with clean lines and a glass top.
– Choose cushions in neutral colors, such as black or gray, and keep the overall decor simple and uncluttered.