Design & Decor Ideas from Customers
"I am pleased in every way with this product. The instructions were spot on; the assembly went smooth, and I was able to perform assembly without assistance. The building is well made, appears durable, and looks sharp. It will serve my needs well." – Rick McMahan (Source: Amazon)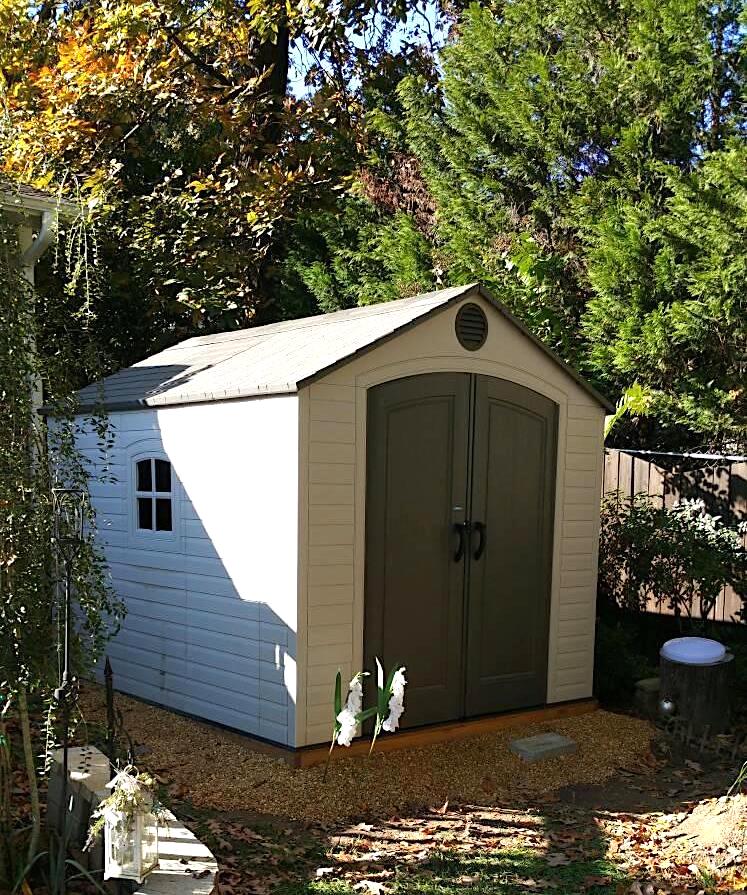 "I bought this in December 2013 and it is still holding up very well. I live in Florida and we have had a few hurricanes in the last 10 years. I did place this on a concrete pad and I had u-bolts embedded in the concrete so that I could strap the shed down when a hurricane was approaching. This shed provided so much more storage space as I live in a small house with a one-car garage. There is some rust around the bottom of the doors but that is expected here in Florida. It is well built and I recommend it.If I recall, it took me and a friend about four or five hours to put together. I remember the instructions being a little difficult at times." – JMS (Source: Amazon)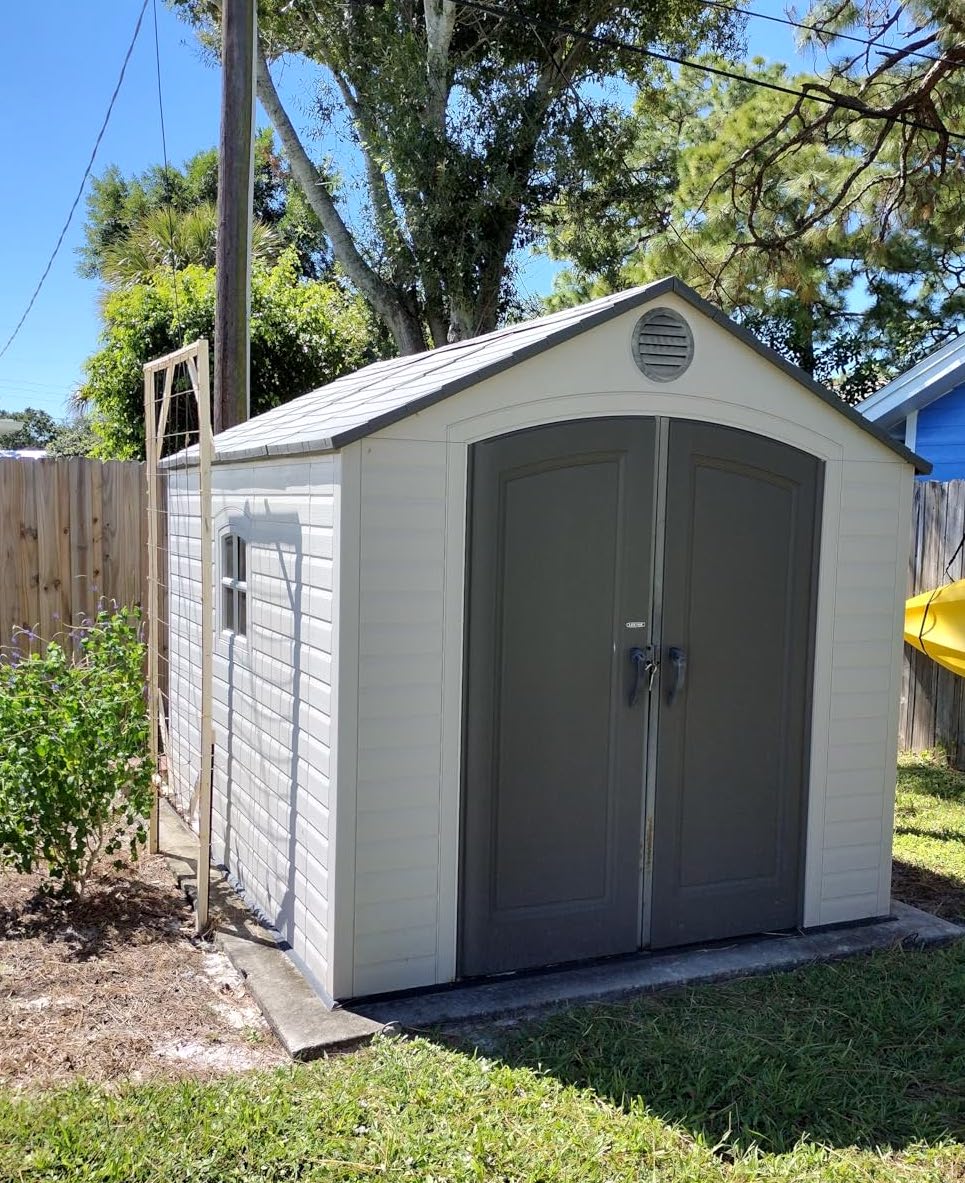 Other Landscaping Ideas
Garden Workshop: Transform this shed into a beautiful garden workshop. Surround the exterior with raised flower beds filled with colorful blooms and engaging greenery. Paint the shed in a gentle pastel shade that complements the natural scenery and enhances a sense of tranquillity.
Potting Shed with Miniature Greenhouse: Augment the shed's practical use by adding a miniature greenhouse adjacent to it. Fill it with various plants that are in different growth stages. Outside, have a path made of stepping stones leading from the shed to the greenhouse surrounded by aromatic herbs and bee-friendly flowers.
Natural Arbor Entry: Create a garden secret room effect by having a narrow lush arbor leading to the shed. This gives an alluring visibility through the window and skylights. Frame the shed's entrance with climbing vines and place rustic garden ornaments along the arbor to enhance the natural beauty.
Zen Garden Setting: Utilize the shed for a serene Zen-style landscaping. Set up a rock garden with a small koi pond nearby. Create a simple path with wooden stepping stones to connect the outdoor area to the shed. Use bonsai trees and zen-inspired exterior details to finish the look.
English Cottage Garden: Surround your shed with traditional garden elements that reflect an English country garden – rose bushes, foxgloves, lavender, and a lovely picket fence. Create a garden path with old-style bricks leading up to it, and decorate the shed with quaint garden accessories like a vintage water can or rustic birdhouse.