Design & Decor Ideas from Customers
"I first bought one shed and decided I liked it so much that I bought a second one. I had our landscaper create a paver pad for them. As others have mentioned, this shed comes in 3 separate big boxes. Pay special attention to the pieces that make up the bottom half of the shed as they will have holes at the top of them so you can attach the upper part. Also, one of the right side bottom doors will have a cut out at the bottom for the bottom latch. You will need a second person to help assemble. It will be helpful to have this person provide some leverage or resistance as you are attaching the screws.The shed itself is very roomy inside. I had a friend make me some shelves that are 46″ wide by 16″ deep from left over MDF or plywood boards. I have one shed that fits all of my outdoor furniture cushions for storage during the rainy season and another for my garden tools and supplies. The doors can seem a bit flimsy, but they stay closed. Overall, I have very happy with this shed." – George Chinn (Source: Amazon)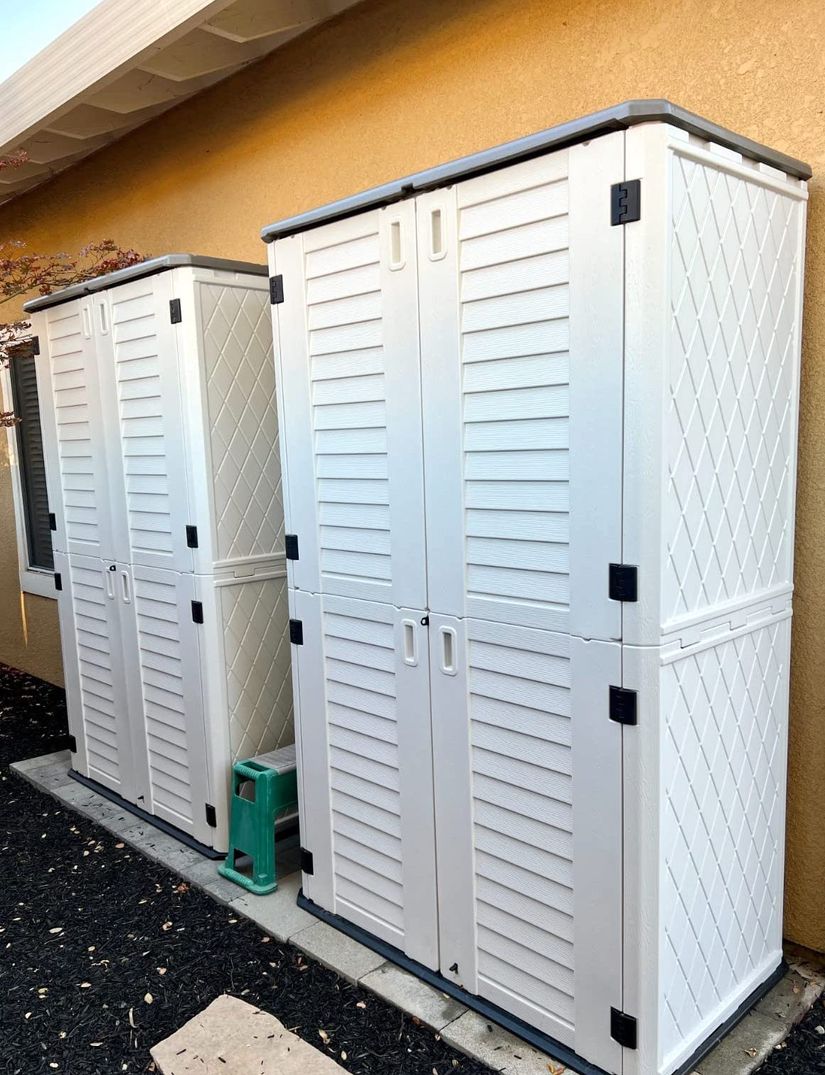 "Great buy! Easy to assemble!" – Gabriela Rodriguez (Source: Amazon)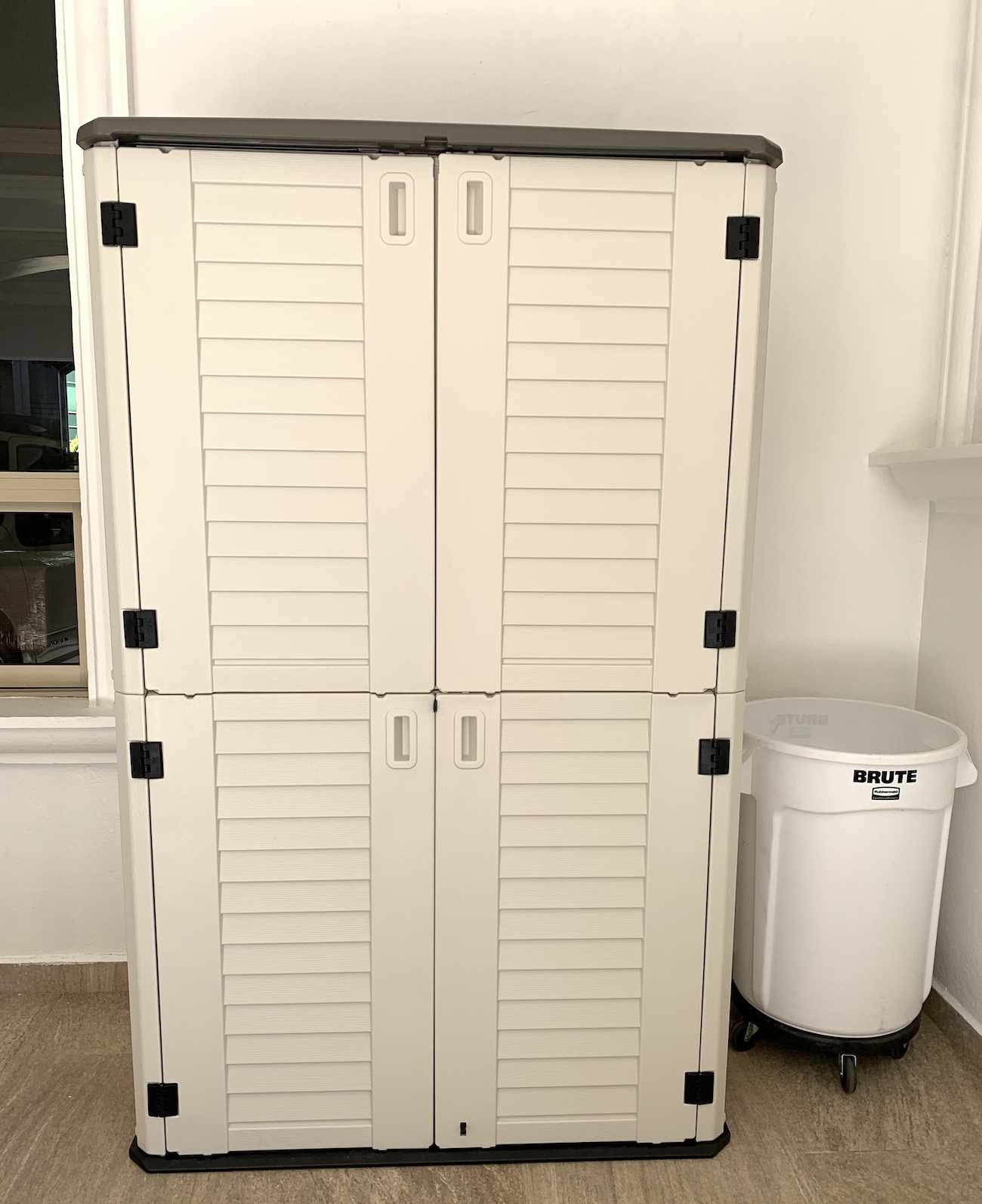 Outdoor Decor Ideas
Patio Garden Oasis: Create a small garden or oasis around your outdoor storage shed. Place potted plants and flowers around it to give your outdoor space a lush, garden-like atmosphere. You can also add some decorative garden stones or a pathway leading to the shed for an inviting touch.
Solar-Powered Lighting: Install solar-powered LED lights around the shed's exterior to provide both practical illumination and a warm ambiance during the evening. This not only enhances the shed's usability but also adds a cozy touch to your outdoor space.
Outdoor Artwork: Adorn the shed's walls with outdoor-friendly artwork or decorative pieces. This can be anything from outdoor sculptures to weather-resistant canvas art that complements the design of your shed.
Hanging Plants: If you have space on the sides or in front of the shed, consider hanging baskets filled with vibrant, cascading flowers or decorative foliage. These can soften the appearance of the shed and add a burst of color.
Garden Bench: If space allows, a small garden bench or seating area near the shed can create a cozy spot for relaxation. You can even place a table with potted plants or a decorative centerpiece on it.