Design & Decor Ideas from Customers
The Keter Premier Tall Resin Outdoor Storage Shed is a long-term solution to outdoor storage needs and adds to the visual aesthetics of your yard and the general curb appeal. As a result, it may increase the value of your home and attract more buyers!
Design Styles To Pair With
If your home interior (and the overall feel of your home) is minimalist and laid-back, the Keter Premier storage shed will perfectly match its design. This makes it perfect for neat and clean yards with minimal accessories.
At the same time, it is a suitable option for eclectic gardens full of flowers and plants, adding balance and keeping the look grounded. Its versatile design means the Keter Premier shed complements various garden styles, including Japanese, Mediterranean, and tropical gardens.
Popular Amazon Reviews
"I purchased this 9 months ago. The assembly was manageable. You definitely want a solid, flat surface to place it on. I set some 12×12 concrete tiles in sand, leveled, to create a base in our slopped side yard. Super happy with it. It's resin, so it can shift and wobble a bit. But, for the price, it's a great solution for storing my outdoor tools." – HatLady (Source: Amazon)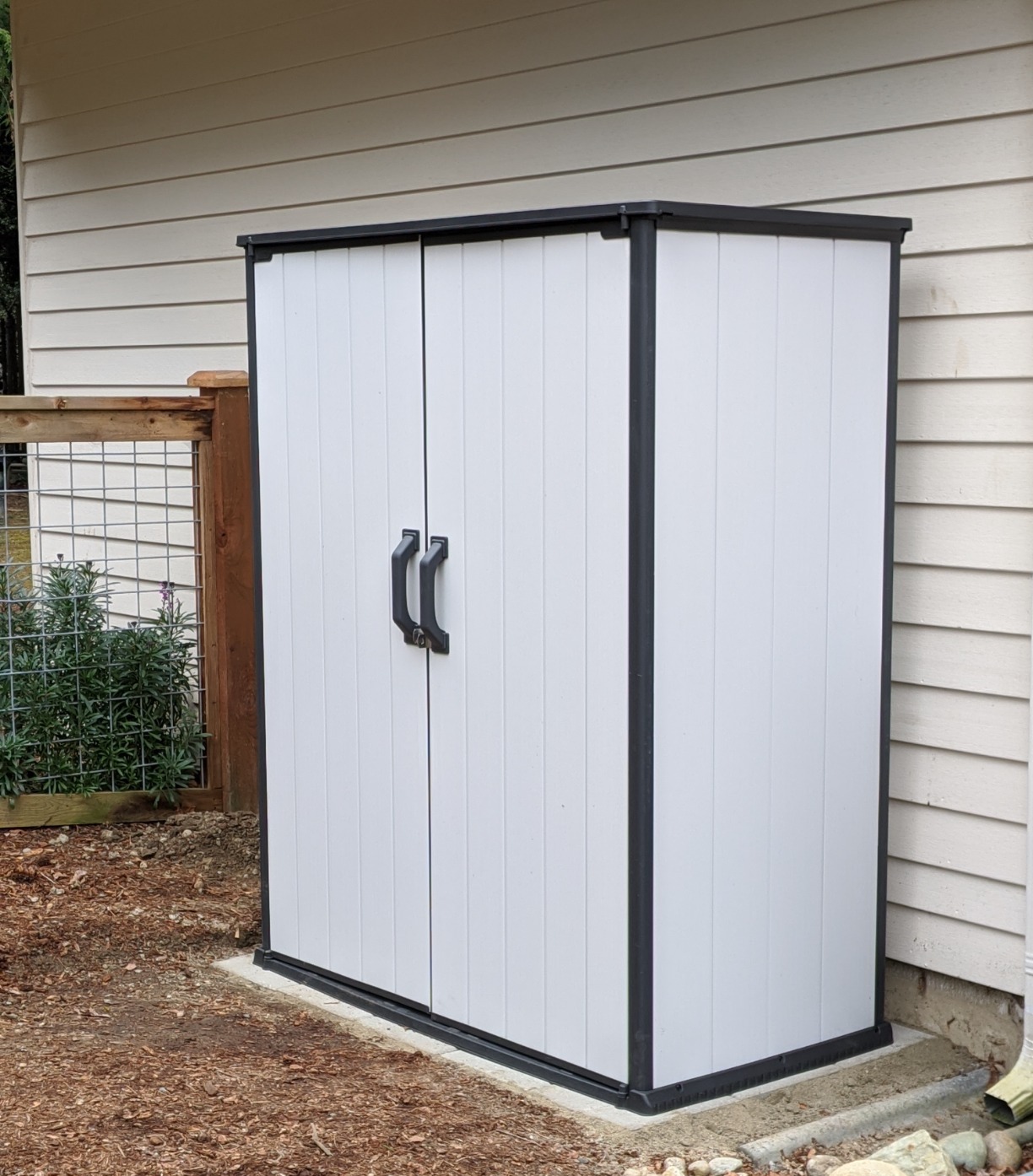 "Love the shed. It's quite challenge to assemble at first, so make sure you study the instruction carefully. It took 4 hours to complete it (2 people job). The shed looks great in my garden, we store all garden tools and cleaning supply in the shed, and it works great so far. Highly recommend!" – Ryan Dao (Source: Amazon)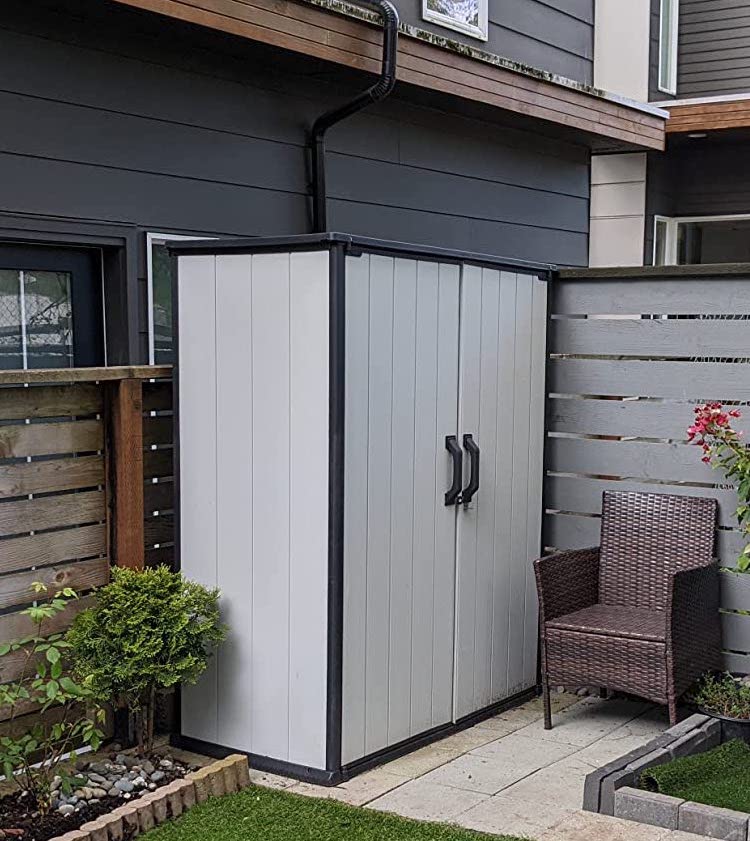 Ways To Decorate The Yard With The Storage Shed
While the Keter Premier shed is ideal for use as a storage spot, you can utilize one (or more) of the following ways to make the most of it!
Surround It With Plants – A quick and easy way to spruce up your space with the storage shed is by surrounding it with plants — lots of plants. Use potted varieties on either side, and be sure to include vibrant flowers to add a pop of color.
Hang Wreaths On The Door – Continue plant decor all the way to the doors of the storage shed. Using identical wreaths on either door will create a sense of symmetry. Tip: Switch up wreaths for different seasons. For example, use a lush green one for summer, bright-hued flowery one for spring, and a wreath made with twigs for winter.
Mount A Window Feeder – Consider increasing the wildlife around your shed by attracting birds. Mount a window feeder onto the side of the shed — the birds will be beautiful to look at, with their chirping sounds being a bonus!
Add Some Light – Adding a light source to your shed gives it extra charm. If you have an electricity connection, you can opt for string lights lining the edges. If that's not an option, consider using solar-powered gooseneck lights.
Things To Watch Out For
The storage shed is vacant inside (suitable for storing bicycles or other large objects). However, if you're looking to store small items and extra organization, it's helpful to note that this shed doesn't come with shelves. It does have adjustable brackets that can support wooden planks as shelving, but you'd need to make an extra effort to set that up.