Design & Decor Ideas from Customers
"This thing is huge! It will fit outdoor couch cushions easily. The quality is really great too. Assembly took about 15 min by myself. Highly recommend it." – Amazon Customer (Source: Amazon)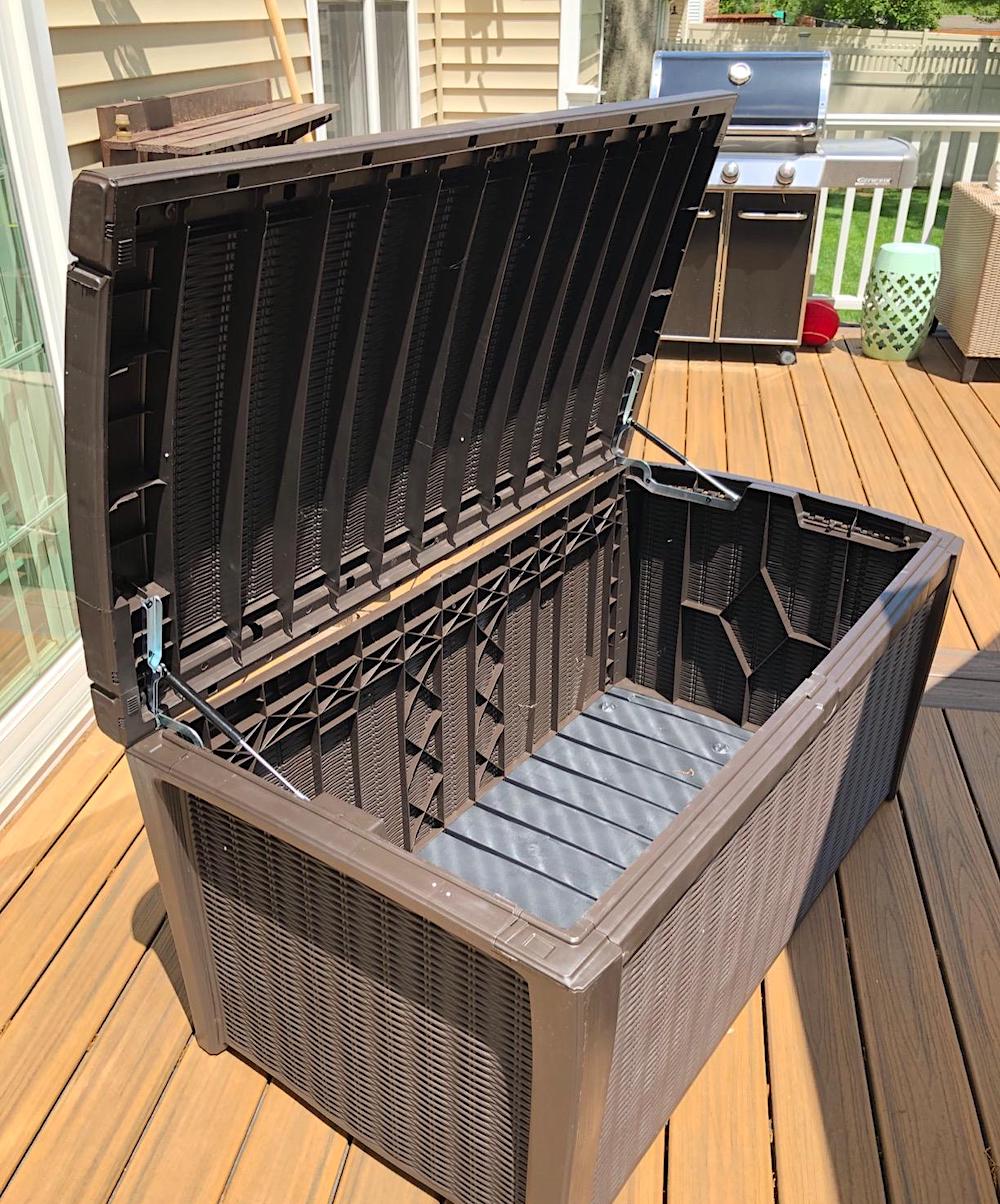 "This thing is huge. I use it for storing camping chairs, firewood, and tools for chopping wood for the backyard fire pit. Keeps everything perfectly dry and somewhat organized. We've had several storms, since I bought it, with no issues. No complaints" – Jess Theo (Source: Amazon)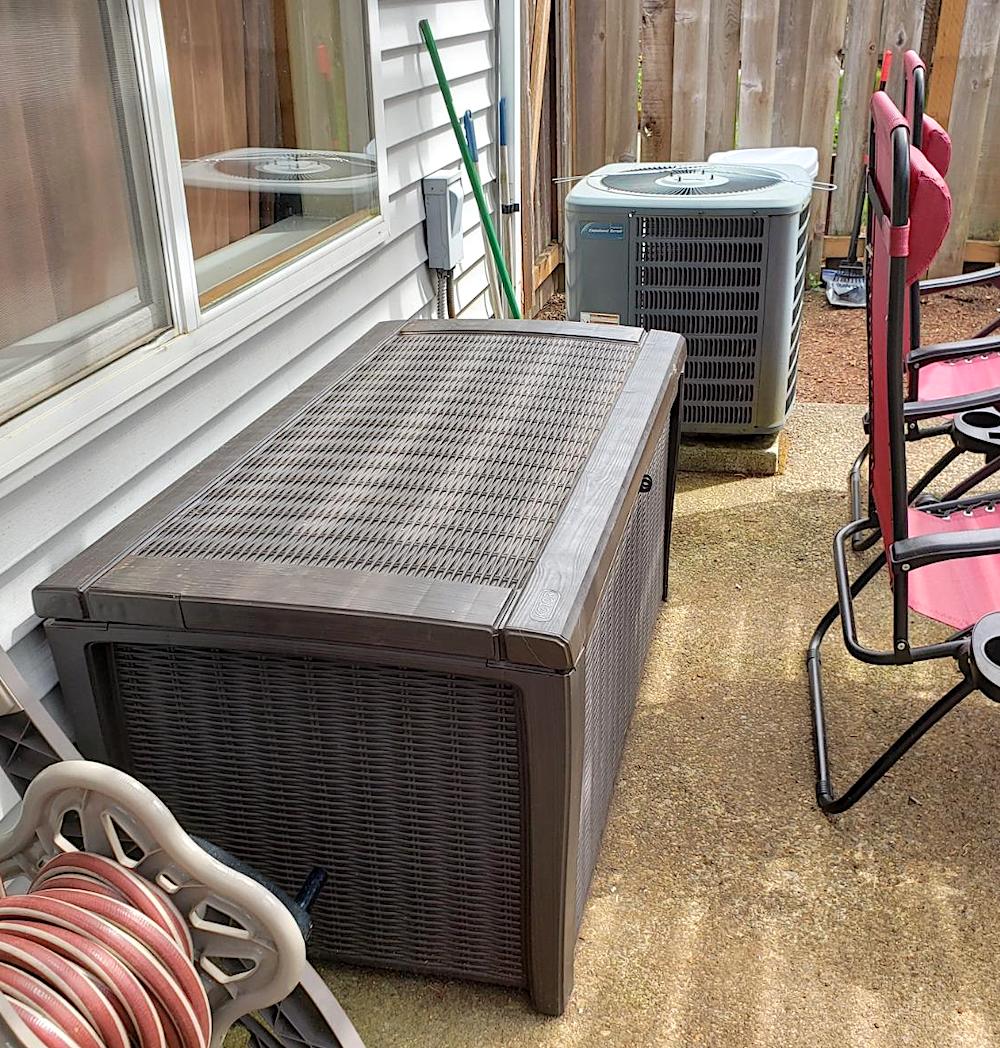 "Went together quite easily, did it all by myself in like 15-20 mins and looks great, really roomy with more then enough room for all of my outdoor pillows. We'll see how well it does after the rain they've been calling for this weekend hits. Ha!**Update**Bench is still in great shape! It's been a year now and I'm impressed! Left it out all winter and still in great condition. It rains here alot and my out door cushions are never wet when I take them out! 5 stars!!!" – Jolly09 (Source: Amazon)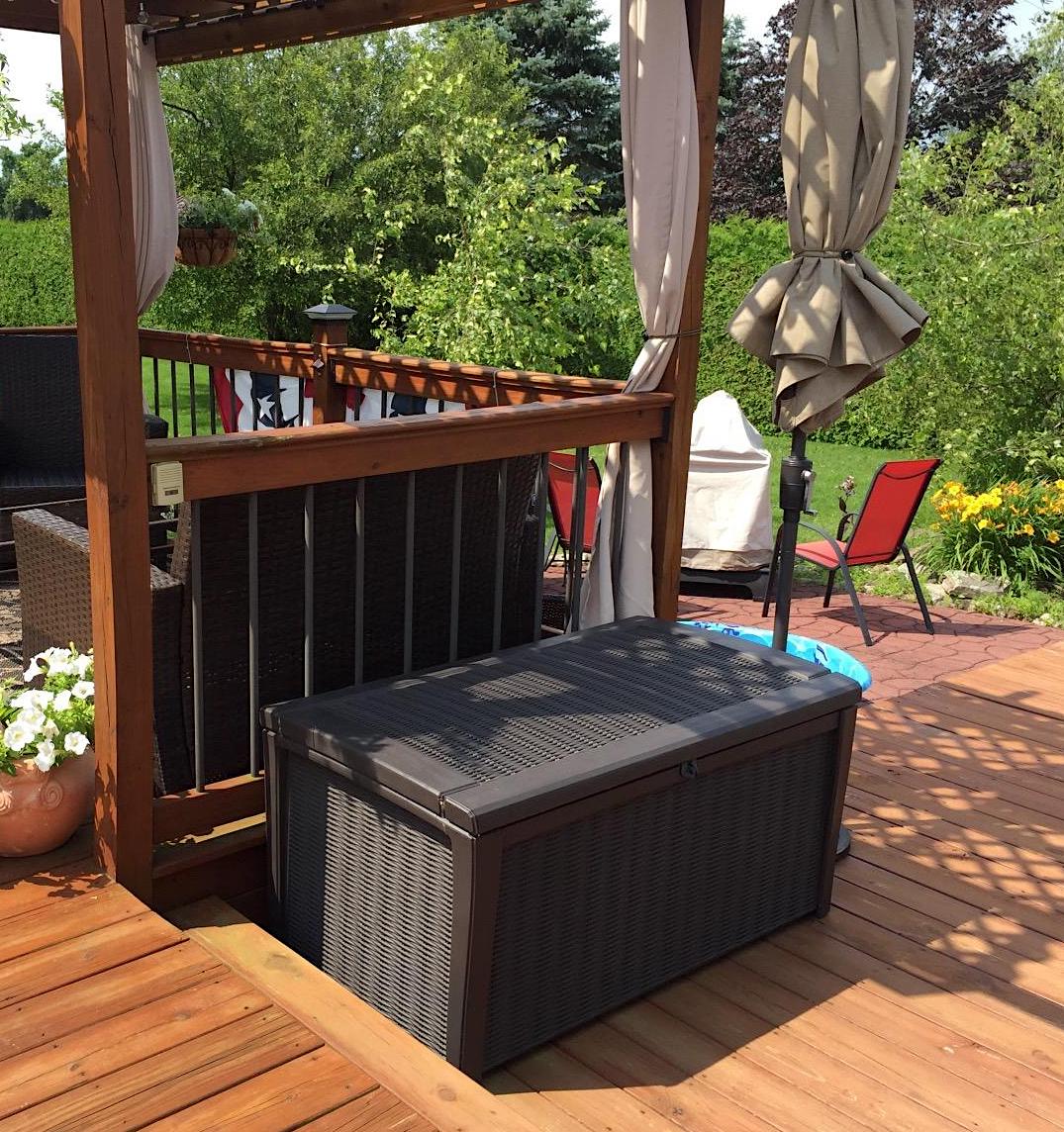 "Functional, affordable, looks nice, and easy to put together. I bought this to hold a few things in the backyard like sports equipment, bag of barbecue briquettes, and some lawn chairs that fold up. Does the job, very easy to put together by yourself, looks nice, and the price is right. Also nice that you can add a lock if needed." – John Seibel (Source: Amazon)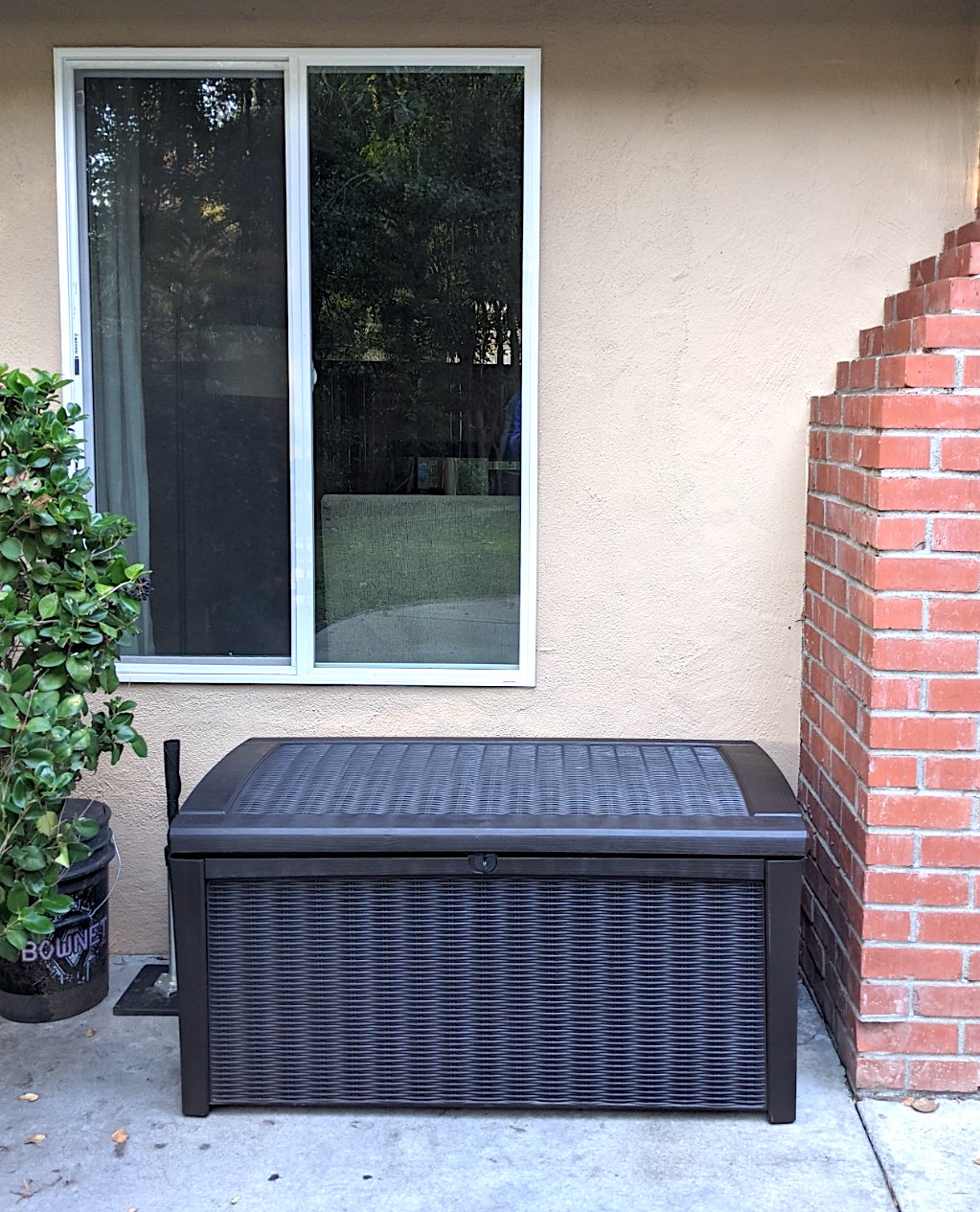 Other Decor Ideas
As a Memories Box: You could display this outdoor deck box at the corner of your garden or patio and fill it with memorable items such as your kids' toys, old books, or picture albums. Add a comfortable cushion on top to make it a cozy reading spot.
Barbecue Station: Use the box as a BBQ station. It can store all your grilling tools, barbecue accessories, and even charcoal. Place a grill cover on top of the deck box when not in use, and it will transform into a bench.
Plant Box & Bench: Fill the deck box with potting soil, seedlings, and gardening tools. It can serve as an all-in-one gardening station that doubles up as seating.
Poolside Organizer: At the poolside, this box can be a great storage place for towels, swimming gear, and pool toys. Place a waterproof cushion on top and it'll be a comfy place to sit and dry off after a swim.
Mudroom Storage: Place the box in the entryway or mudroom to store shoes, umbrellas, and other items. Add a small cushion or throw blanket for extra comfort and texture when using it as seating.
Configuring as a Coffee Table: At the center of your outdoor seating set-up, this box can double up as a coffee table. Store blankets inside for cool evenings, along with board games for some fun outdoors.