Design & Decor Ideas from Customers
"Ordered six for dining room. Delivered earlier than expected and without damage. Exact match to table I bought 3 years ago separately. Chairs are comfortable and look nice. We got linen beige color and white flower is for comparison of color. Would give assembly 4 stars- easy to assemble and all six were done in 30 minutes. But be careful of putting the correct legs in the front or back and using the correct screws for them. My 12 year old helped and we had to redo that chair because of that. Be sure to read the instructions and get the legs right. Otherwise the chairs are a 5. Surprisingly good quality for the price and are comfortable." – Alex (Source: Amazon)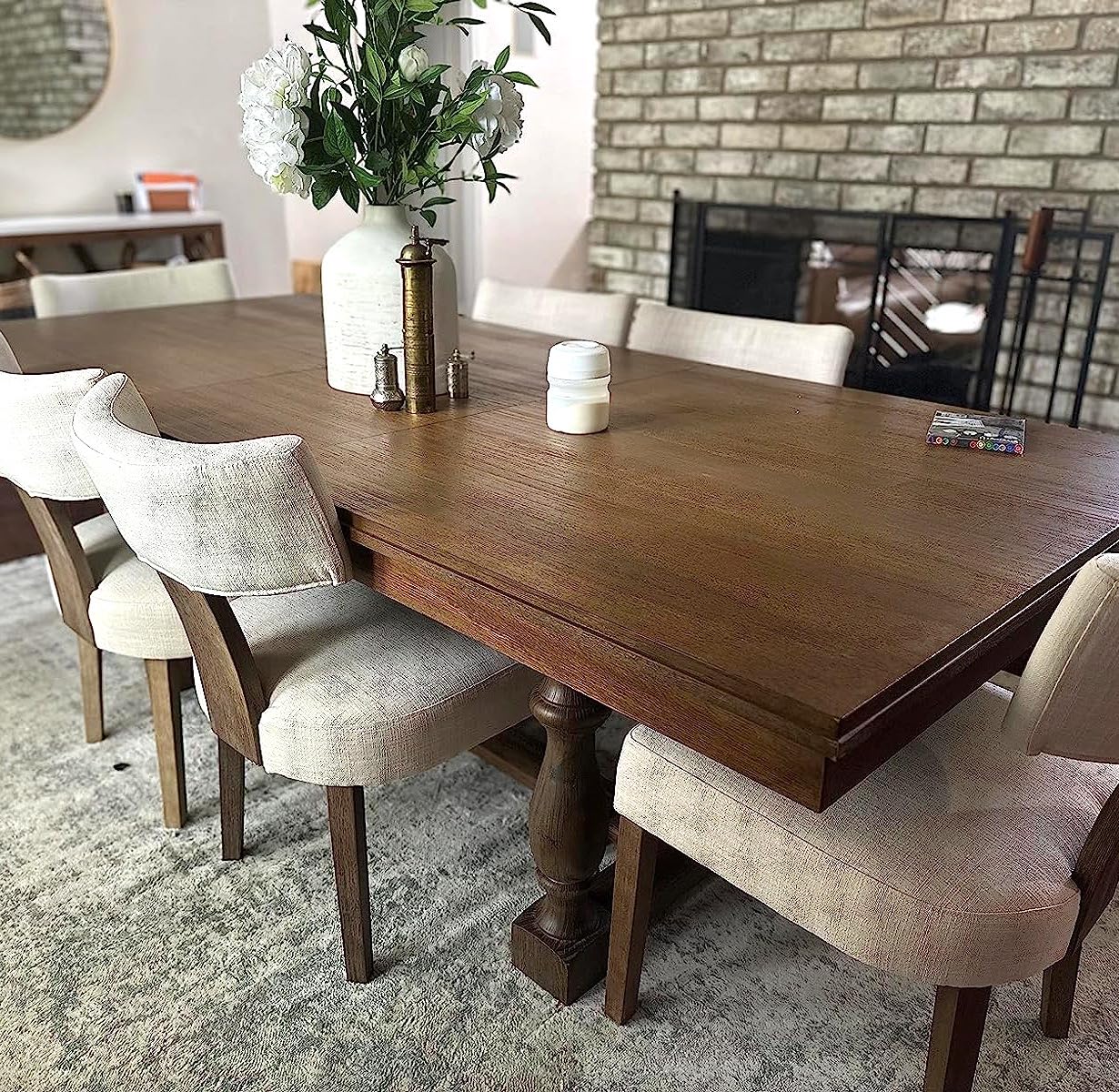 "Ordered these before I found a dining table. It must have been fate that they are a perfect companion to the Pottery Barn Reed, dining table." – AmazonAddict (Source: Amazon)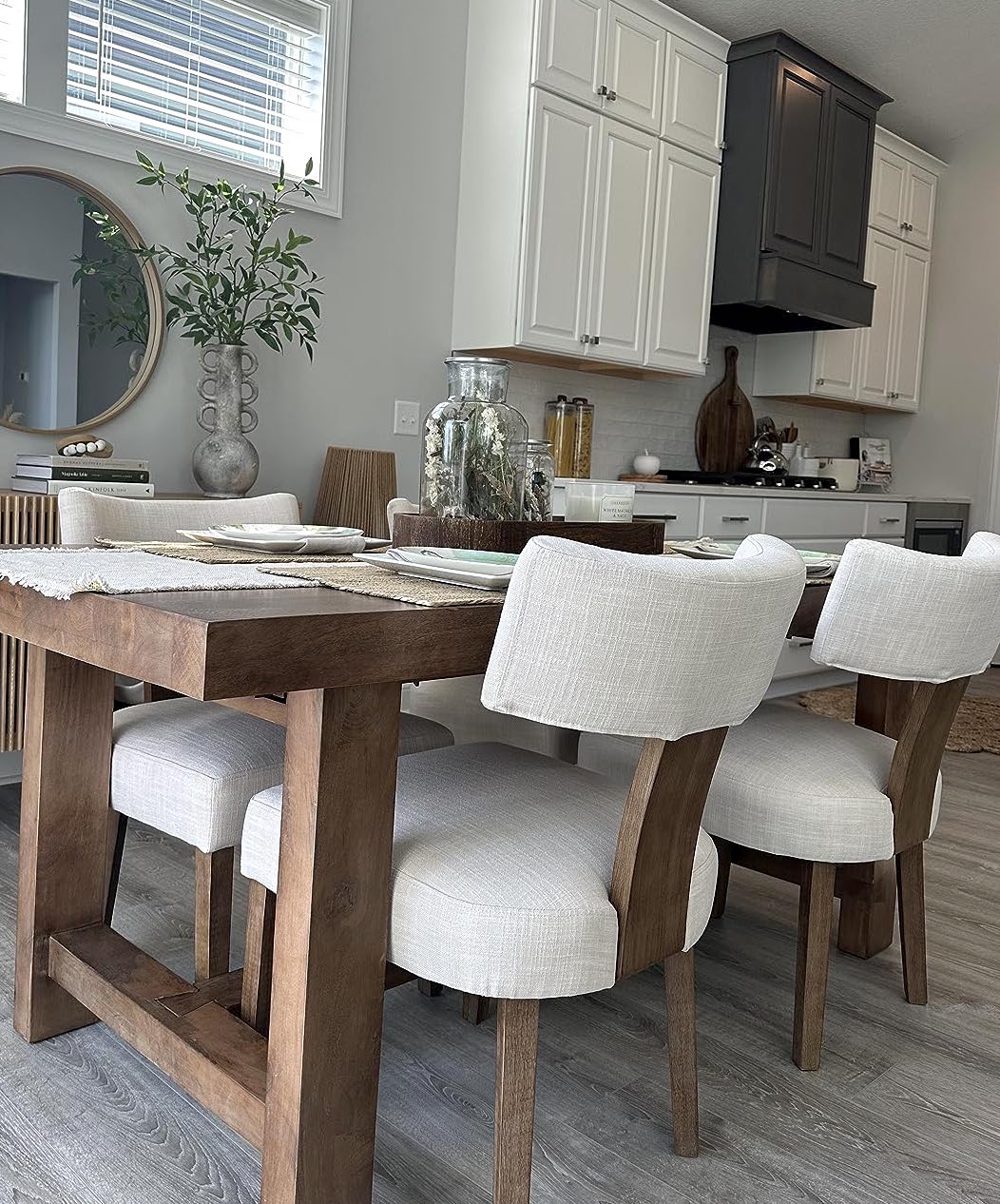 "These chairs are exceptional. They are so comfortable, elegant and dramatic. Great quality! They were pretty easy to assemble. Highly recommend." – J. Goetz (Source: Amazon)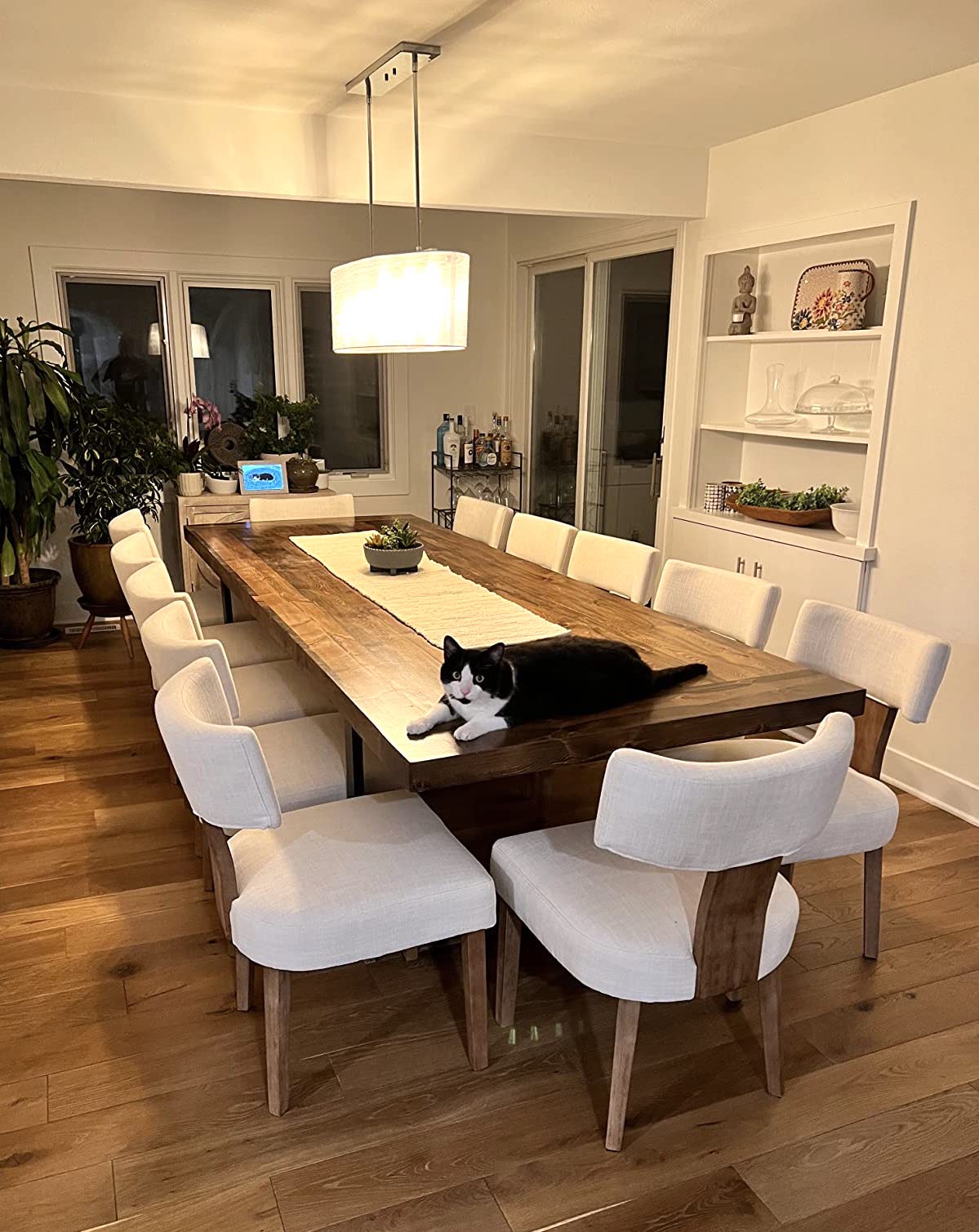 "Just the update I was looking for! Customer service was best ever!!!!" – L. Jowers (Source: Amazon)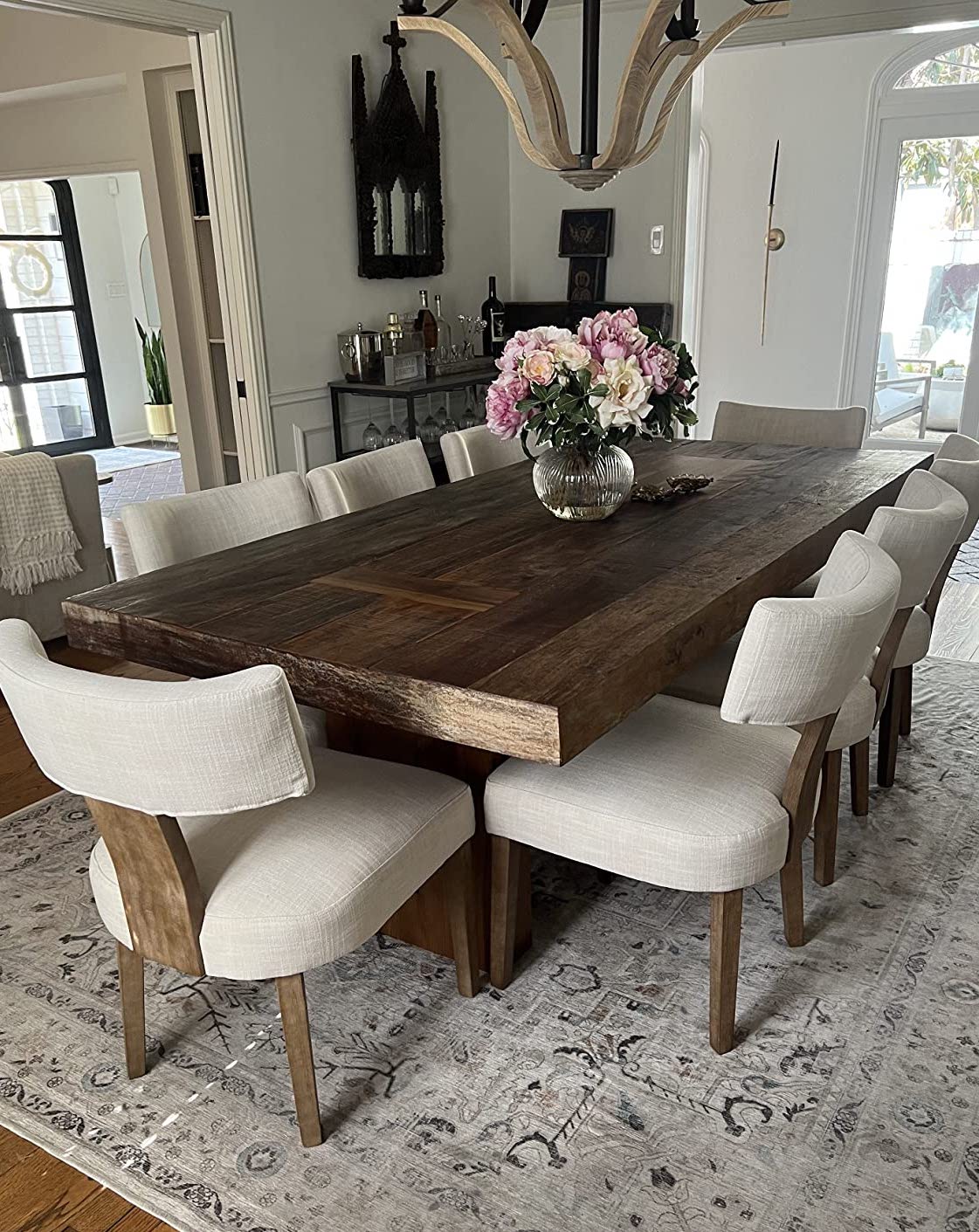 Other Decor Ideas
Mid-century modern dining room: Pair these chairs with a mid-century modern oval or rectangle wood dining table, then add some geometric touch in the form of a chandelier or pendant lights. Choose earthy colors like deep greens or oranges for wall paint and maintain clean lines throughout the room.
Modern farmhouse kitchen: Match these chairs with a rustic wooden farmhouse table. Incorporate open shelves displaying vintage ceramics or glassware. Accessorize with a traditional Persian rug underneath the table and chairs. Choose wall colors in soft, neutral tones to compliment the beige velvet of the chairs.
Scandinavian minimalist home office: Use them with a sleek, white desk with slender metallic legs. Keep accessories and office supplies minimal, such as a slim desk lamp, a laptop, and a simple ceramic vase with some greens. Paint the walls in a neutral white or light gray to create a zen space.
Modern commercial environment: If used in a commercial space like a cafe or a modern office lounge, pair these chairs with sleek, round coffee tables crafted in metal or glass. Layer the space with modern rugs, and hang abstract artwork on the walls. Add pendant lighting in geometric or metallic styles to tie the look together.
Transitional living room: Pair these chairs with a simple but sophisticated velvet-covered sofa in a matching or contrasting color. Add classically styled wood tables and accessorize with modern touches like geometric lamps and abstract artwork.