Design & Decor Ideas from Customers
"The bar stools look just like the picture. Comfortable to sit on. Overall, very lovely." – Sue M. Saylor (Source: Amazon)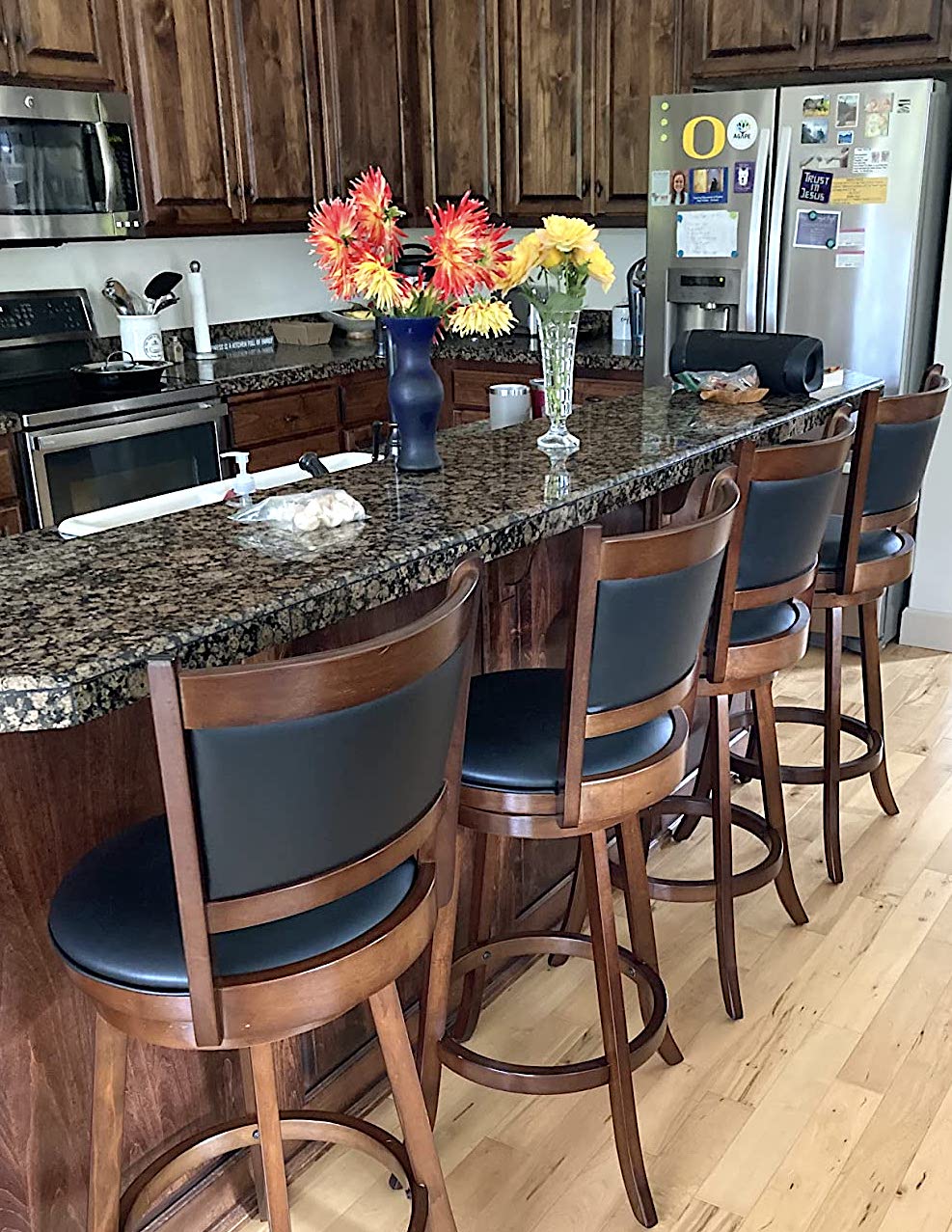 "These chairs assembled easily. And the quality is amazing!!!" – Amazon Customer (Source: Amazon)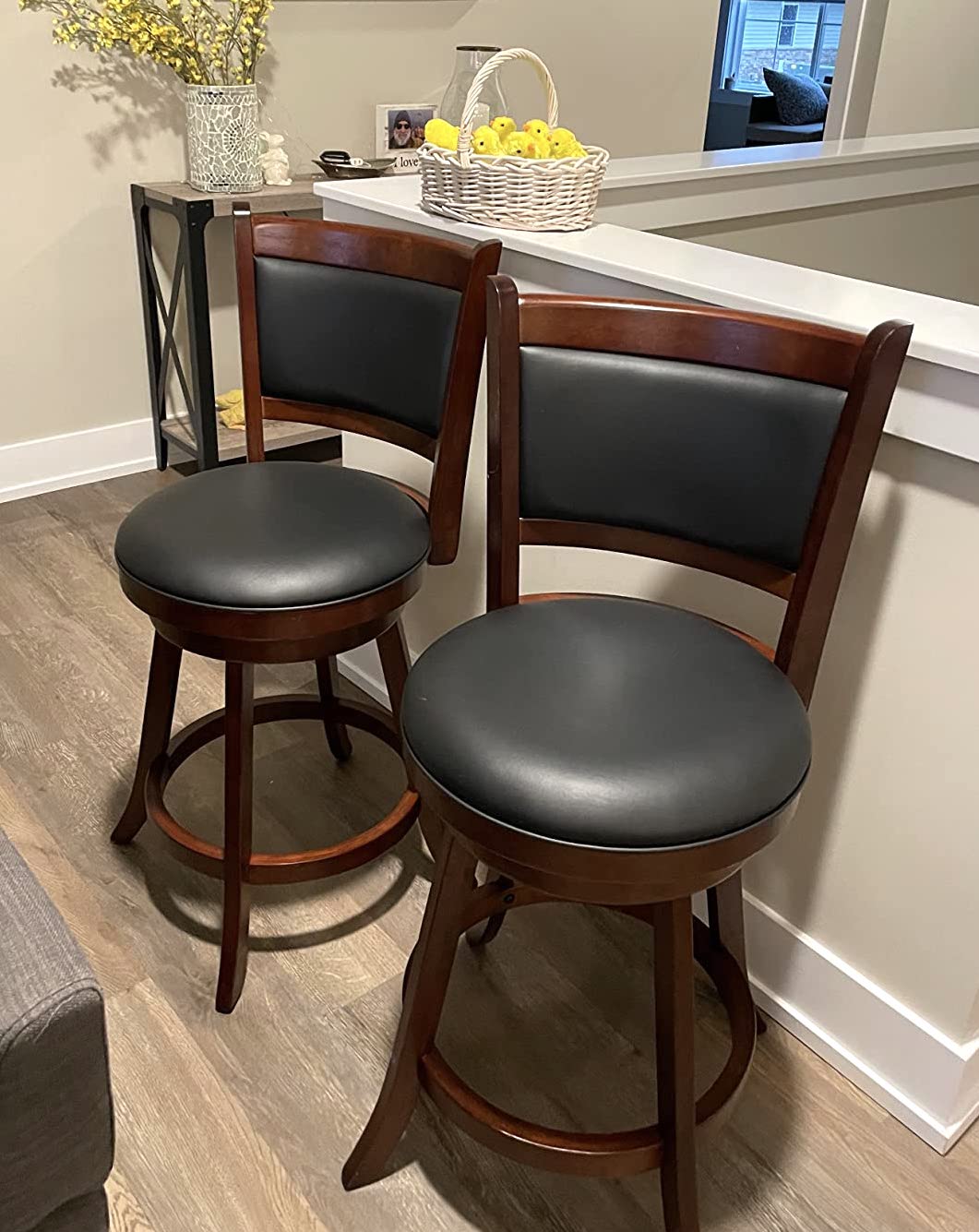 "My table is just off a counter top so a barstool is too tall and a regular chair for a regular table is way too short…. my main problem was the highchair for my toddler was still too short for him to reach countertop. The height with these is perfect, he can reach the counter and does not need the highchair. Problem is solved. They swivel completely around so getting on and off is easy. These are just great for family meals in small spaces that are not at your traditional table." – WH (Source: Amazon)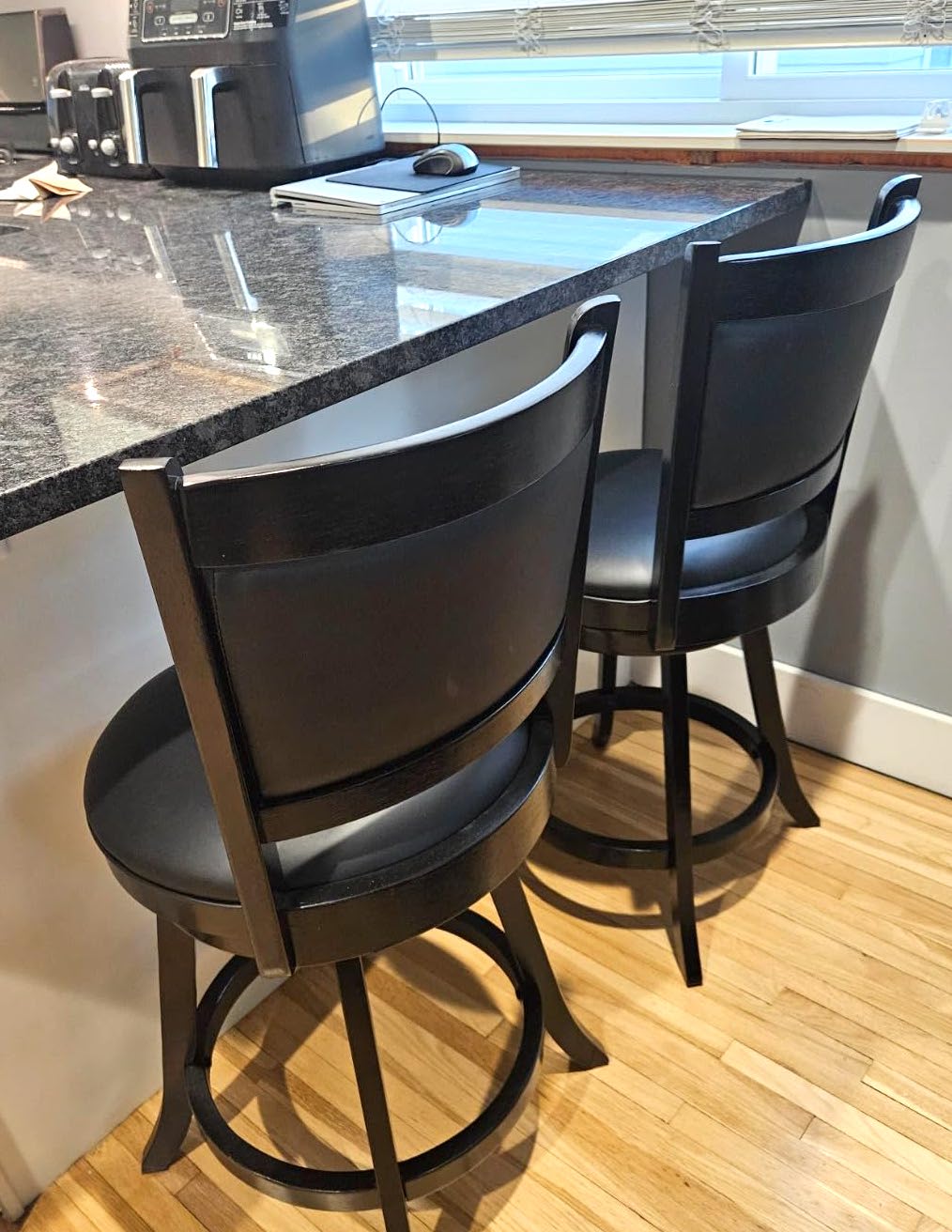 Other Decor Ideas
Kitchen Island Stool: One of the best places to feature these bar stools is at your kitchen island. Given their height, they're perfect for the standard height of a kitchen island and allows for more casual seating. Add a few patterned, throw pillows or cushion to create a contrast with the leather upholstery.
Home Bar: If you have a home bar, these bar stools can wonderfully enhance its charm. Make sure the bar and the stools have slightly contrasting shades for an elevated yet cohesive look.
Part of the Dining Set: You can use these bar stools as casual, alternative seating at your dining table. Pair them with a rustic wooden table for a mix and match effect.
Living Room Side Tables: When not in use as seating, these stools can serve dual purposes as side tables in your living room. Place a tray on top to hold drinks or a vase of fresh flowers to create a chic look.
Accent corner: Create a small reading nook or coffee corner with a sleek bookshelf, side table, and one of these bar stools.
Home Office: If you're aiming to create a dynamic and modern home office, these bar stools come in handy. They can serve as guest seating or a seat for yourself when you feel like changing the scenery.