Design & Decor Ideas from Customers
"LOVE these stools! The color of fabric is perfect and was exactly as shown and as expected. Love the swivel – easy to assemble. Very comfortable and sturdy! We get compliments from everyone that has sat in them. If you're looking for stylish yet comfortable stools with a swivel, look no further!" – KLovesDesign (Source: Amazon)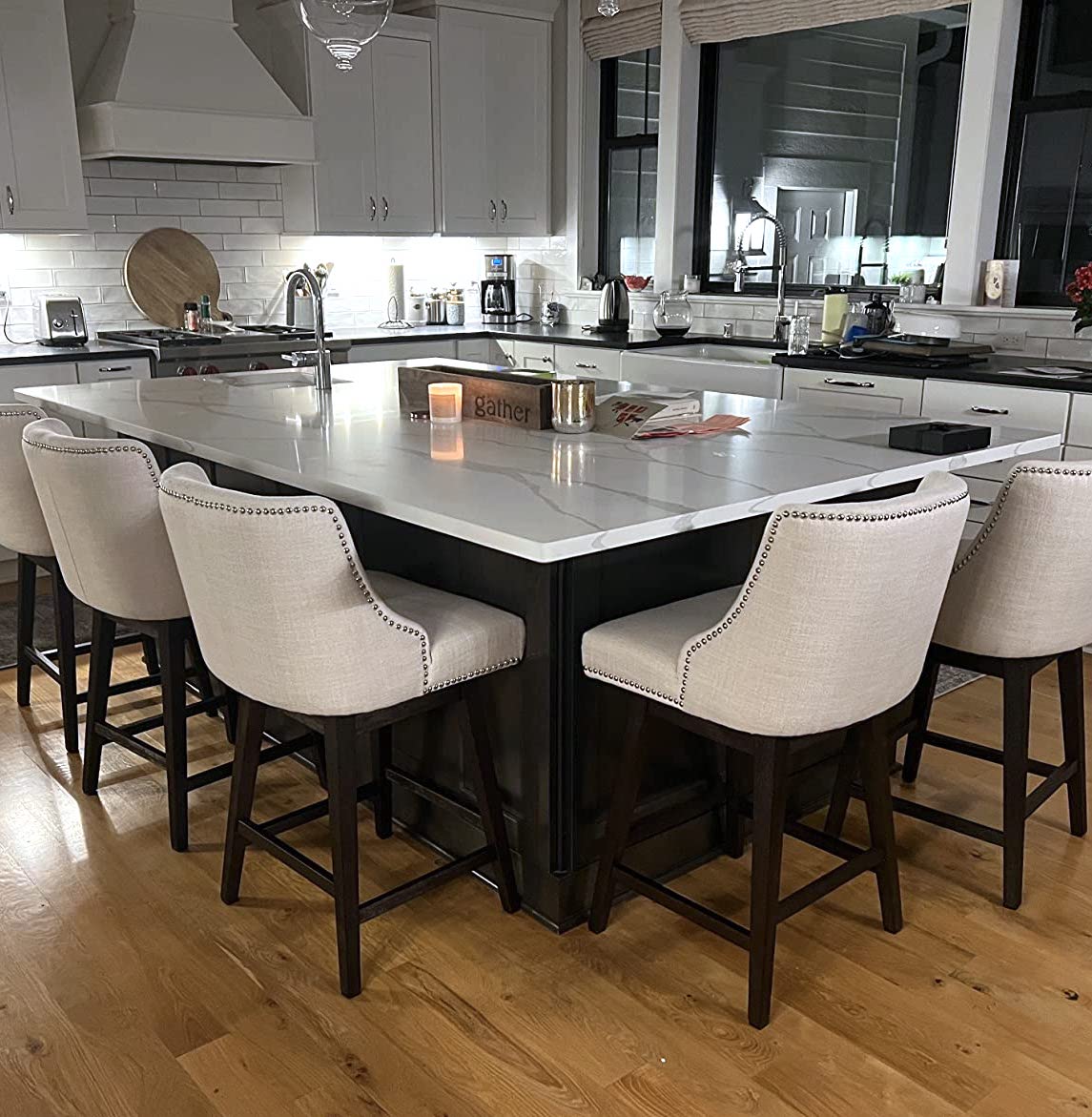 "I looked for barstools for our new home for months and was so frustrated because I seemingly couldn't find anything decent out of the $700/each and above range. When I found these, I was apprehensive, but they are perfect and stable and look fantastic! I got the light fabric option and they are really lovely. I have had multiple compliments on them and we've hardly moved in yet! Highest recommendation!" – Kathryn M. Rollins (Source: Amazon)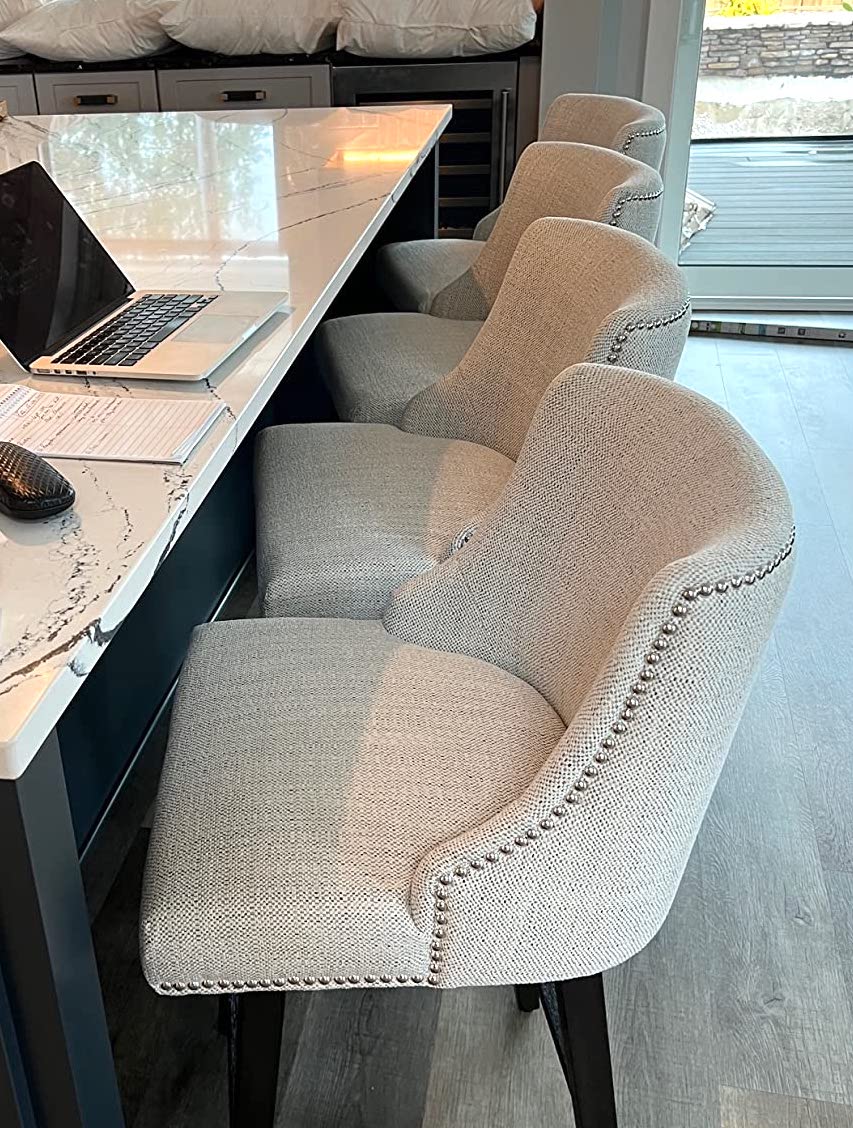 "I was a little hesitant to make a furniture purchase online but being that I've had great experiences with Amazon I decided to go ahead. I have no regrets whatsoever. These stools are beautiful, steady, confortable and stylish. They don't take up much space, they're not bulky and seem to have great quality. I'm very pleased with my purchase. They're everything that I was hoping for and more." – Yadira (Source: Amazon)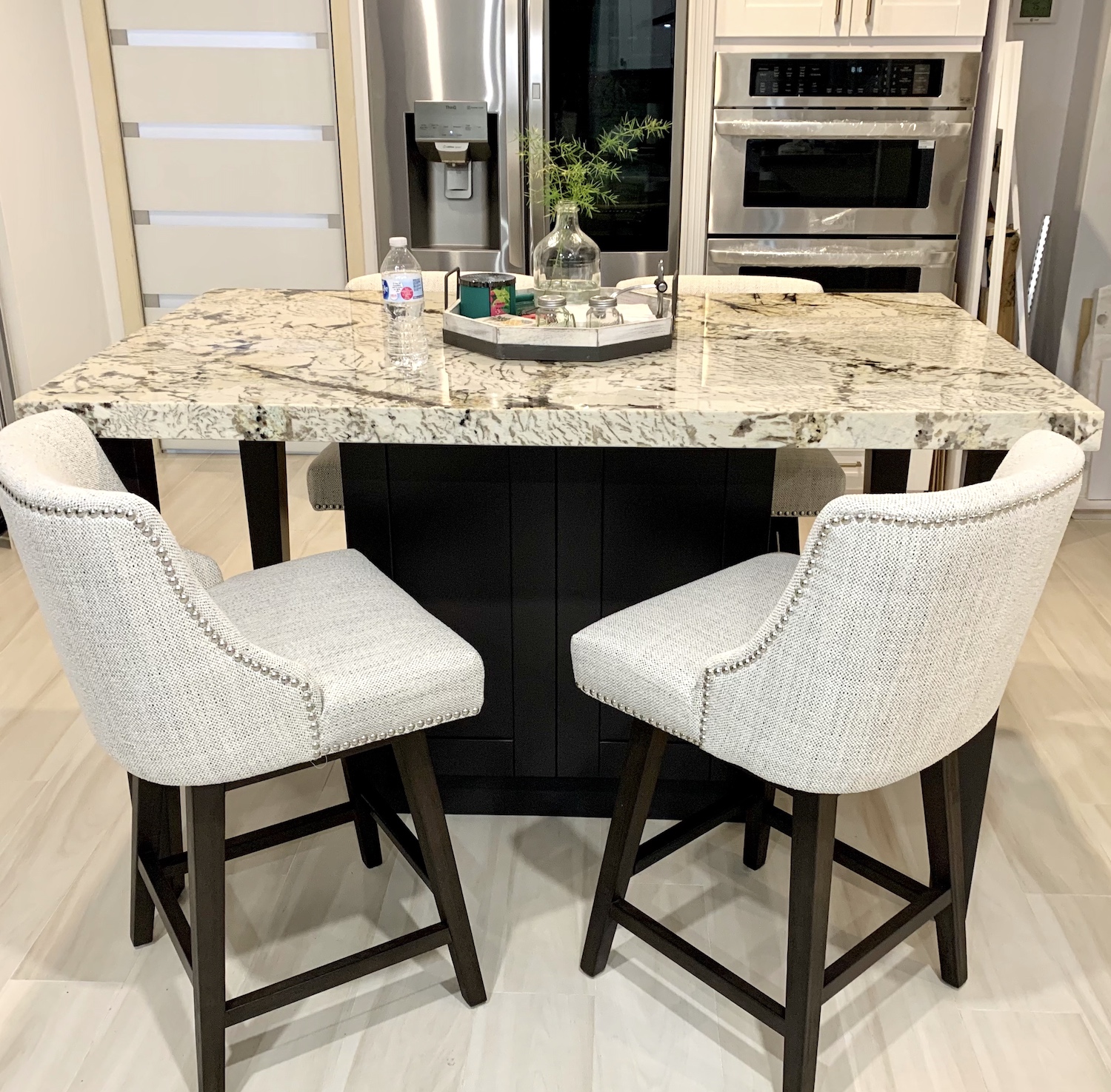 "These were very easy to assemble with minimum parts (a lot of screws through). They feel sturdy and I love that they swivel. They look great and have a comfy seat. Very pleased." – Rebecca (Source: Amazon)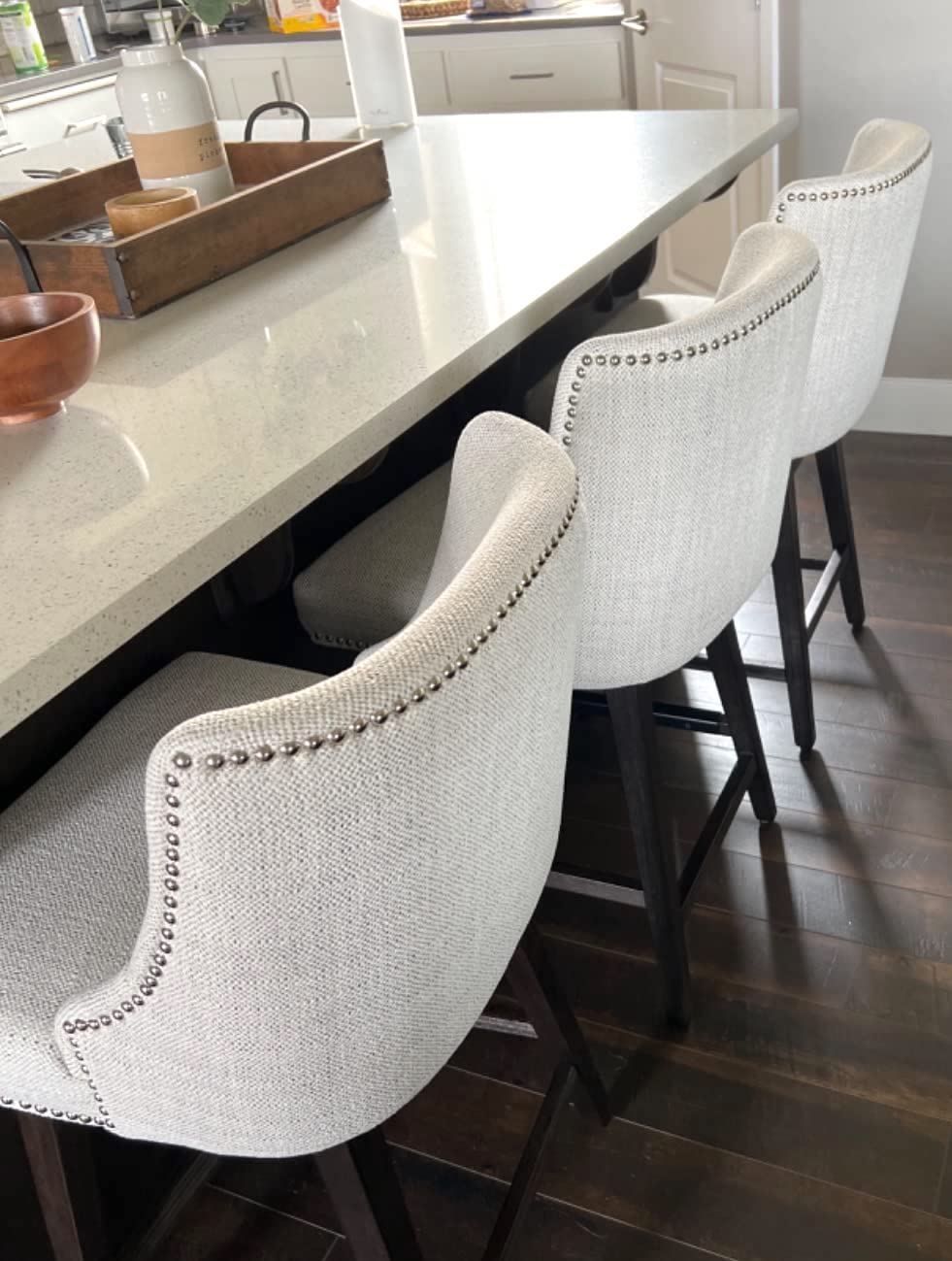 Decor Ideas
Modern Rustic Charm: Create a cozy and modern rustic corner in your kitchen or bar area by pairing these swivel bar stools with a reclaimed wood or distressed metal pub table. Add some industrial pendant lights above for a touch of urban chic. Consider using neutral tones for the walls and accentuating with pops of warm, earthy colors in the decor.
Monochrome Elegance: Embrace a sophisticated and timeless look by incorporating these bar stools into a monochrome-themed space. Choose a sleek black or white dining table and complement it with matching accessories like placemats, napkins, and dishware. A single statement piece of wall art can tie the entire look together.
Chic Bistro Vibes: Transform your kitchen into a charming bistro by placing these stools alongside a high, marble-topped table. Enhance the atmosphere with some potted plants, a small chalkboard menu, and soft, ambient lighting. Consider using a mix of pastel colors for a fresh and inviting feel.
Open-Concept Living: If you have an open-plan living space, use these bar stools to create a seamless transition between the kitchen and the living area. Opt for a neutral color palette that flows throughout the space, and add a large rug to define the dining area. Use complementary throw pillows on nearby seating to tie everything together.