Design & Decor Ideas from Customers
"Only thing my wife and I didn't like was that the price jumps around too much. Other than that, they're very nice barstools. The color matched our furniture perfectly. They are really comfortable, and sturdy. They are the right height. And very easy to assemble." – Jonathan (Source: Amazon)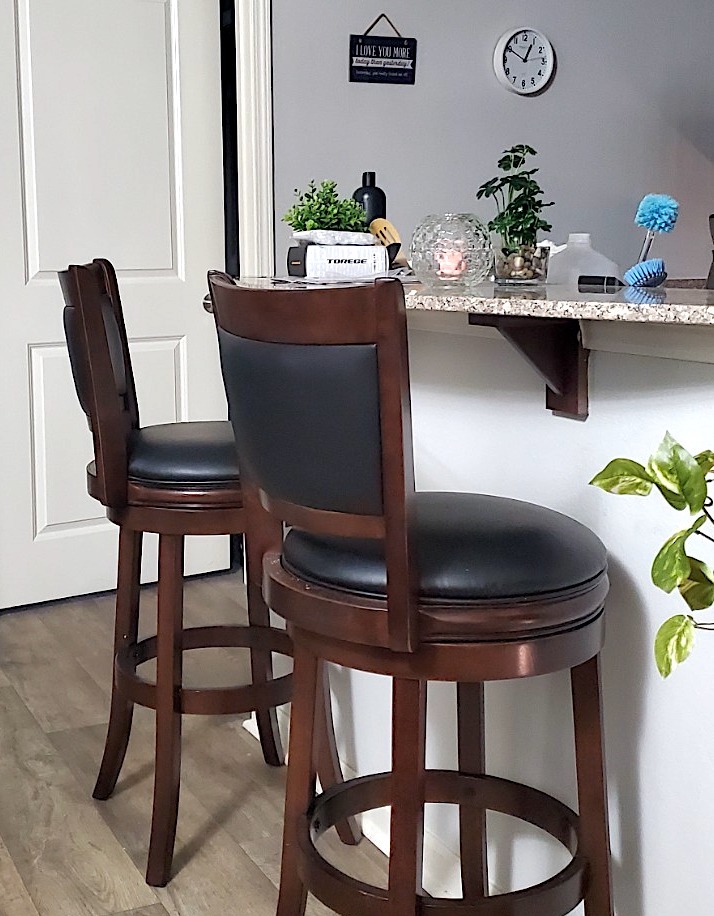 "I was looking for cushioned pub chairs with a back to go with my bar. I had backless stools before, and they were very uncomfortable after a while. These chairs worked perfectly. The seats were wider than my stools, and the backs were fairly comfortable. The chairs are all sturdy. I only have one chair with a rocking problem which was easily fixed by retightening the bolts. I'm pleased with the purchase." – GS (Source: Amazon)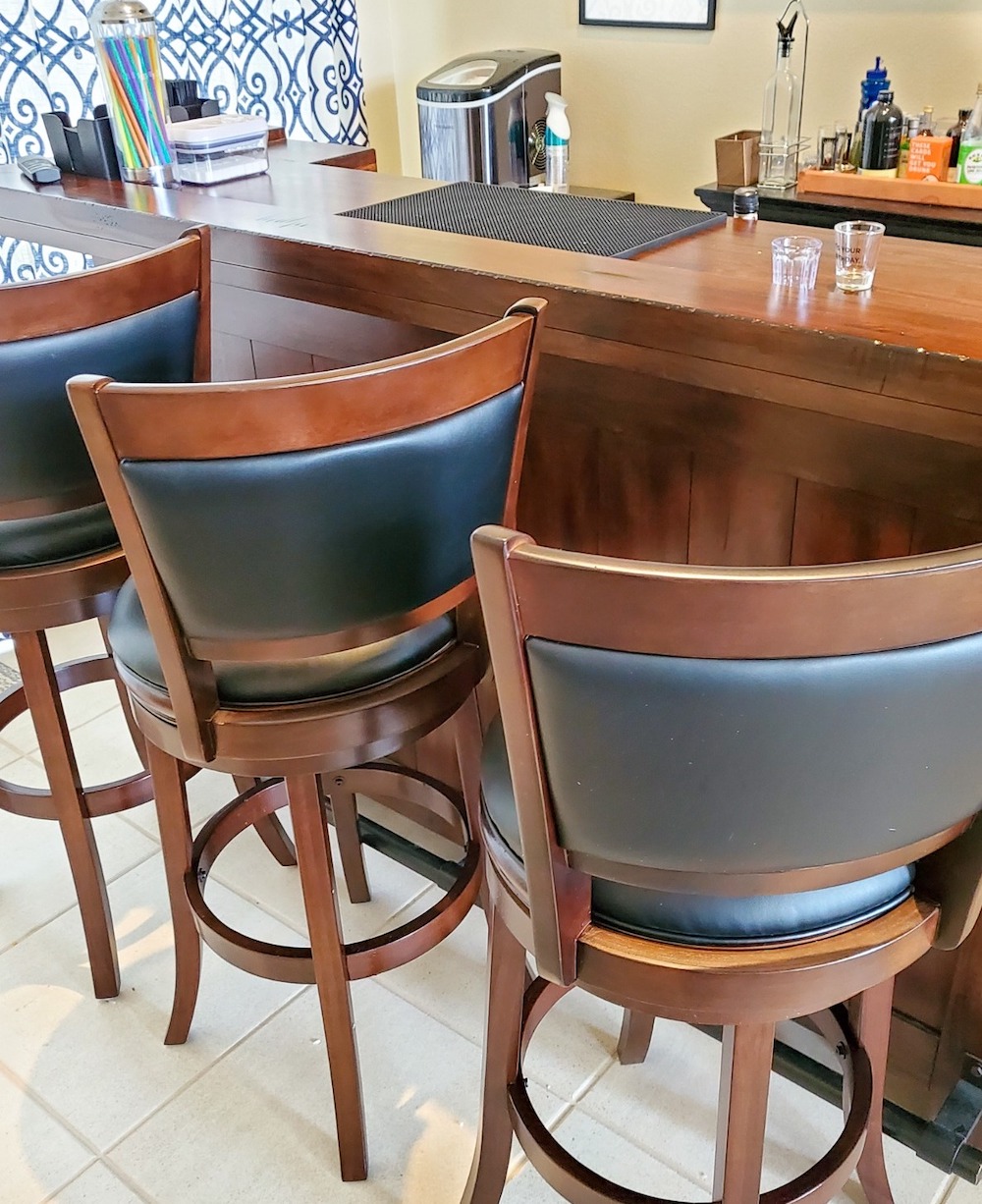 "Overall the assembly took about an hour for the first stool and last 3 stools took about 15 minutes each. Overall my wife and I are happy with them except for the fact they pop and creak with someone sitting on them. I don't know if I didn't tighten the fasteners enough or if I fastened too tightly. Bottom line, we purchased the stools because of the image shown in Amazon and we'd never seen the stools in person and we are very satisfied with the way they look and feel and as I mentioned in the second sentence we're not thrilled with the popping and creaking. As a side note, I did try to adjust the tightness of the fasteners but they still pop and creak. Because of this fact I gave 4 stars instead of 5." – Kurt D (Source: Amazon)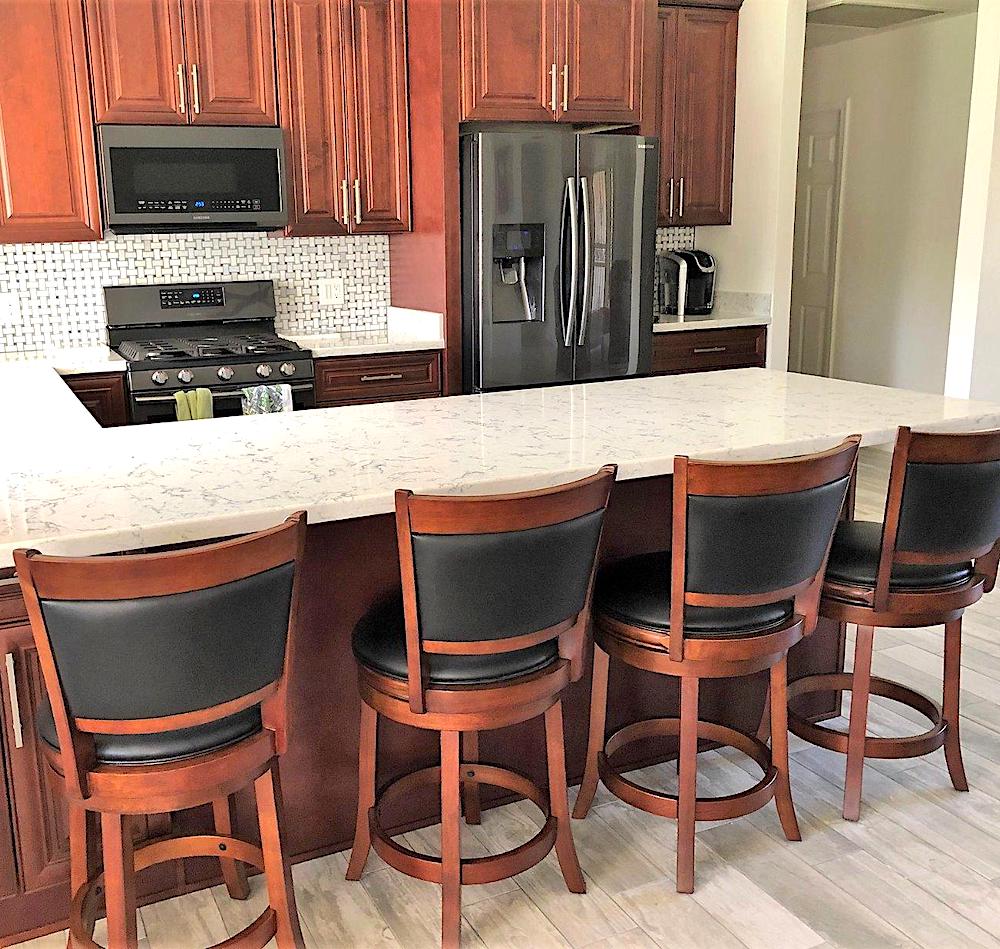 "We ordered 5 of these chairs, and based on reviews, I warned my husband we needed to unpack everything very carefully because I was expecting to have quality issues with one or more. Shockingly all 5 were mostly in great shape. One package you can tell had likely been returned because of some slight spots where the wood was just slightly dented. We decided we could live with it. On another there were a few small scratches. Nothing too bad and no broken pieces of wood or missing parts. The only part I'm worried about for longevity is the footrest. Some do make cracking sounds some times when you get into the chairs and I wonder if the wood will eventually break. All still good now but they've had very little use. But for the price all in all they look GREAT and yes there is a heavy smell when you first unpack but it went away after a few days. I was expecting to be frustrated by them but they look very nice!!" – CrazyCatLady (Source: Amazon)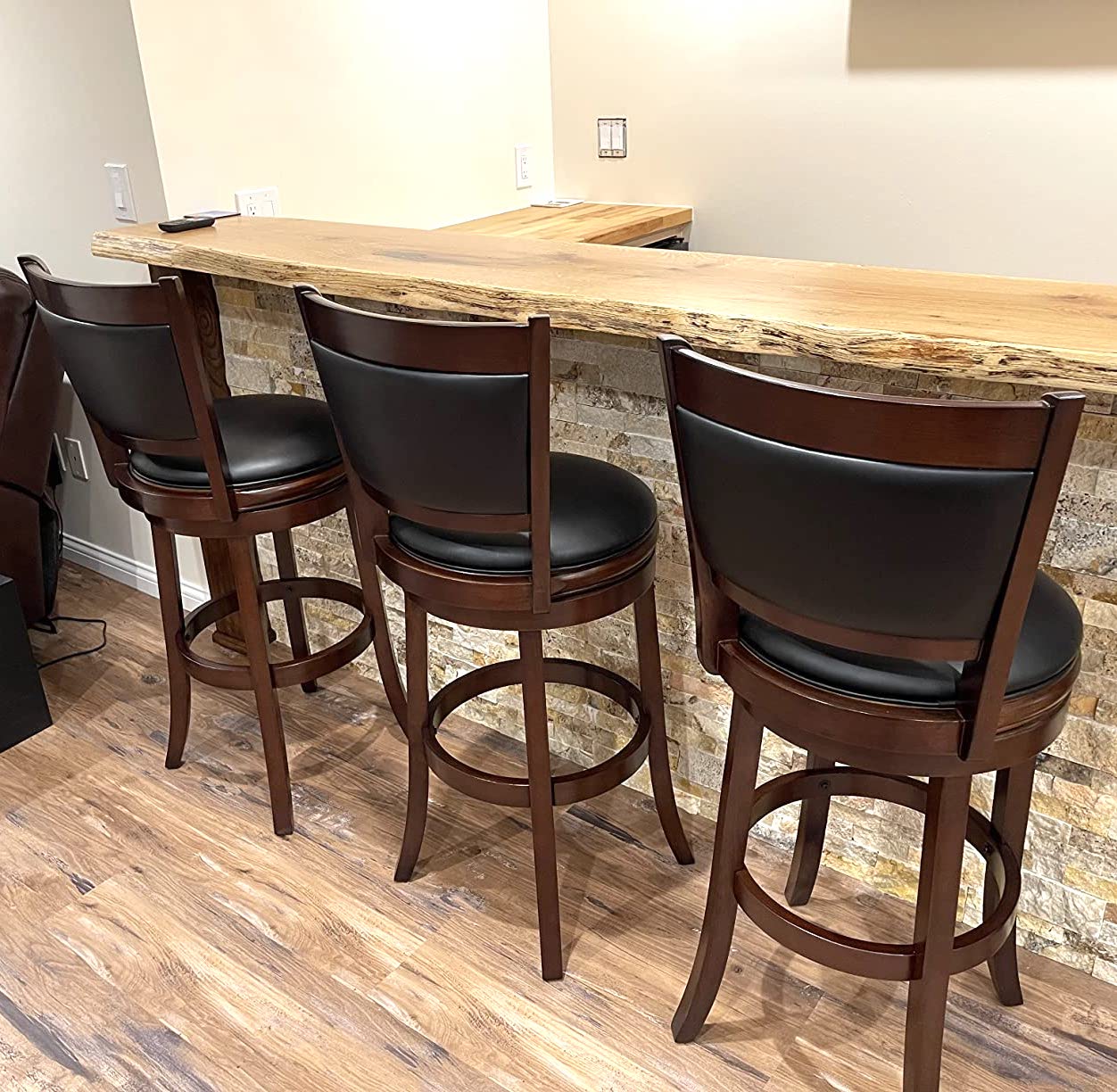 Decor Ideas
Rustic Industrial: Pair these barstools with a reclaimed wood bar counter and accessorize with black metal pendant lights. Add some brick or concrete elements for an edgy touch.
Modern Minimalist: Create a sleek and clean look by opting for a white or gray bar counter. Keep the accessories simple with minimalist pendant lights and a monochromatic color scheme.
Coastal Vibes: Embrace a beachy aesthetic by adding a touch of blue to your bar area. Choose a light blue bar counter and complement it with coastal-inspired accessories such as seashell-shaped pendant lights or artwork.
Elegant Traditional: Combine the rich cherry finish of the barstools with luxurious elements. Incorporate a marble or granite bar counter and accessorize with crystal chandeliers or sconces for a sophisticated feel.
Retro Revival: Embrace a vintage-inspired atmosphere by pairing these barstools with a retro-style bar counter. Opt for bright colors like teal or mustard yellow, and add some funky bar accessories like neon signs or vintage barware.