Design & Decor Ideas from Customers
"I compared similar swings and read many reviews before making a decision. Most reviews were about kids enjoying their swing, kid friendly, etc. I wanted a sturdy swing that would hold husky grown men (and women) comfortably. This swing advertising heavy duty 800 lb outshined the competition. The cup holders were a great bonus too. My husband put it together with minimal effort within 20 mins. It's a 2 person job lifting the swing and hooking the chains to the tree/straps. Having an extra pair of hands makes it easier to hold it level and reach the height desired. I'd suggest using a bench cushion or blanket if you're worried about splinters or clothes getting snagged…" – Richard Mercado (Source: Amazon)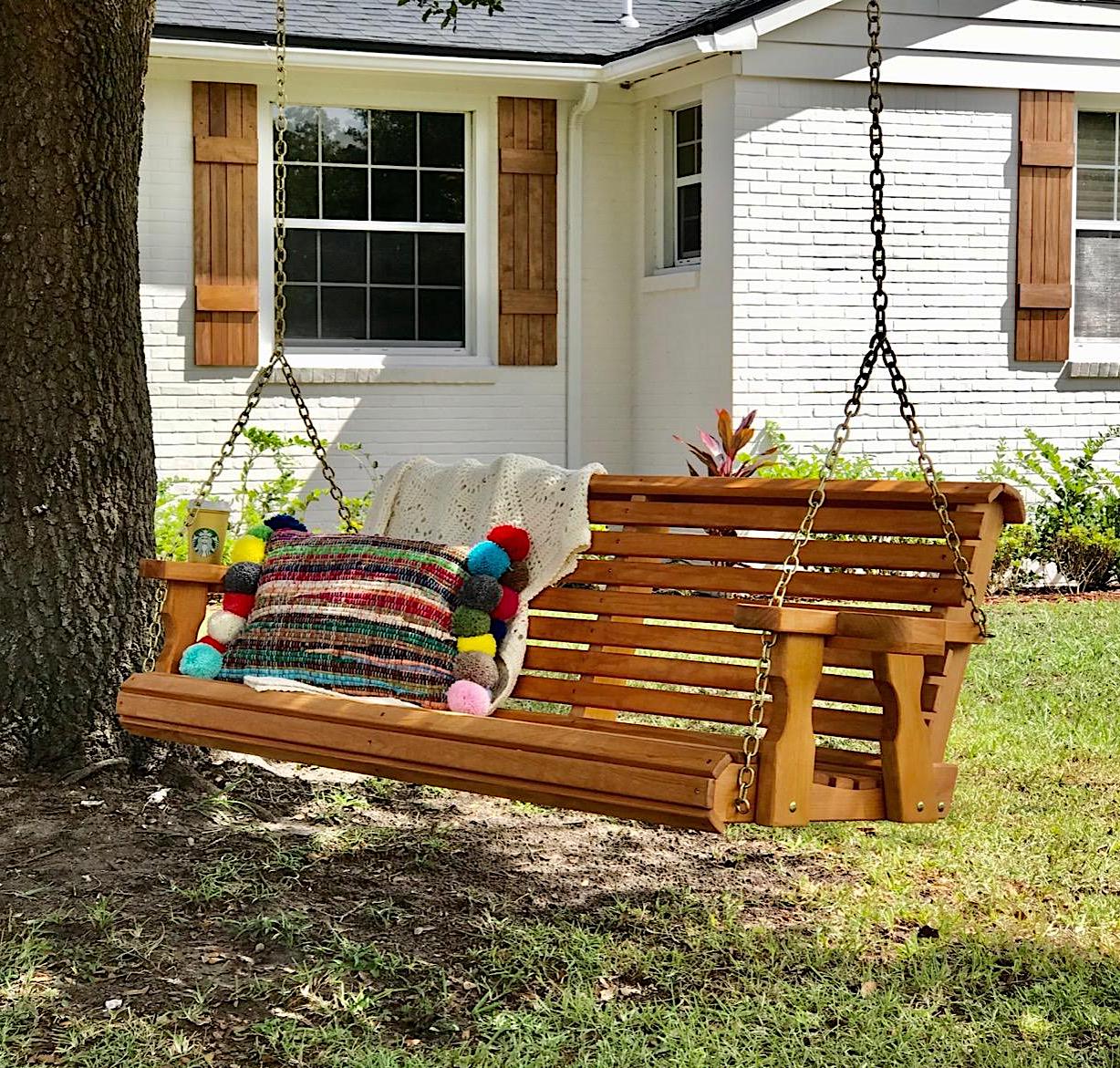 "Color seemed a bit different from the pictures, but we love it!" – Doug Anderson (Source: Amazon)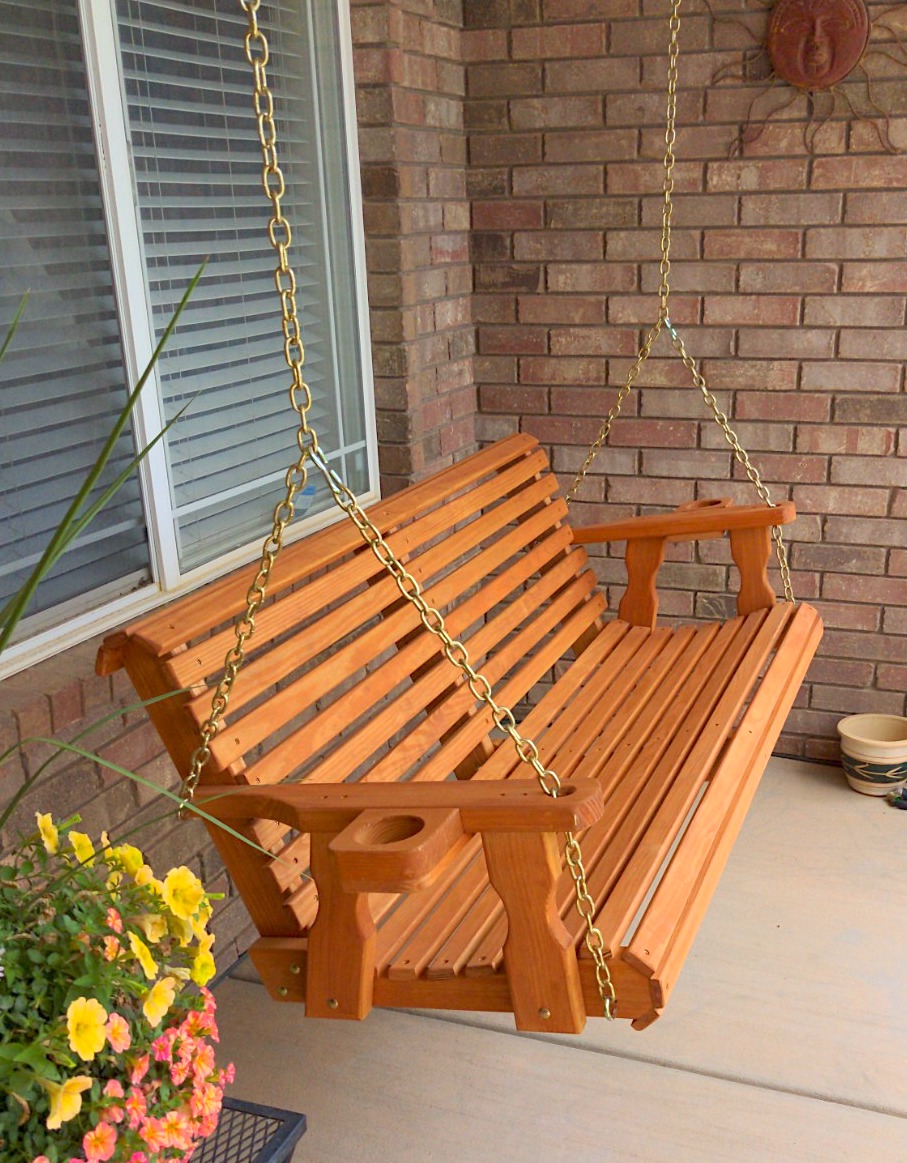 "This swing is gorgeous! Well made and very comfortable. It is the perfect addition to my little garden." – Debra Priest (Source: Amazon)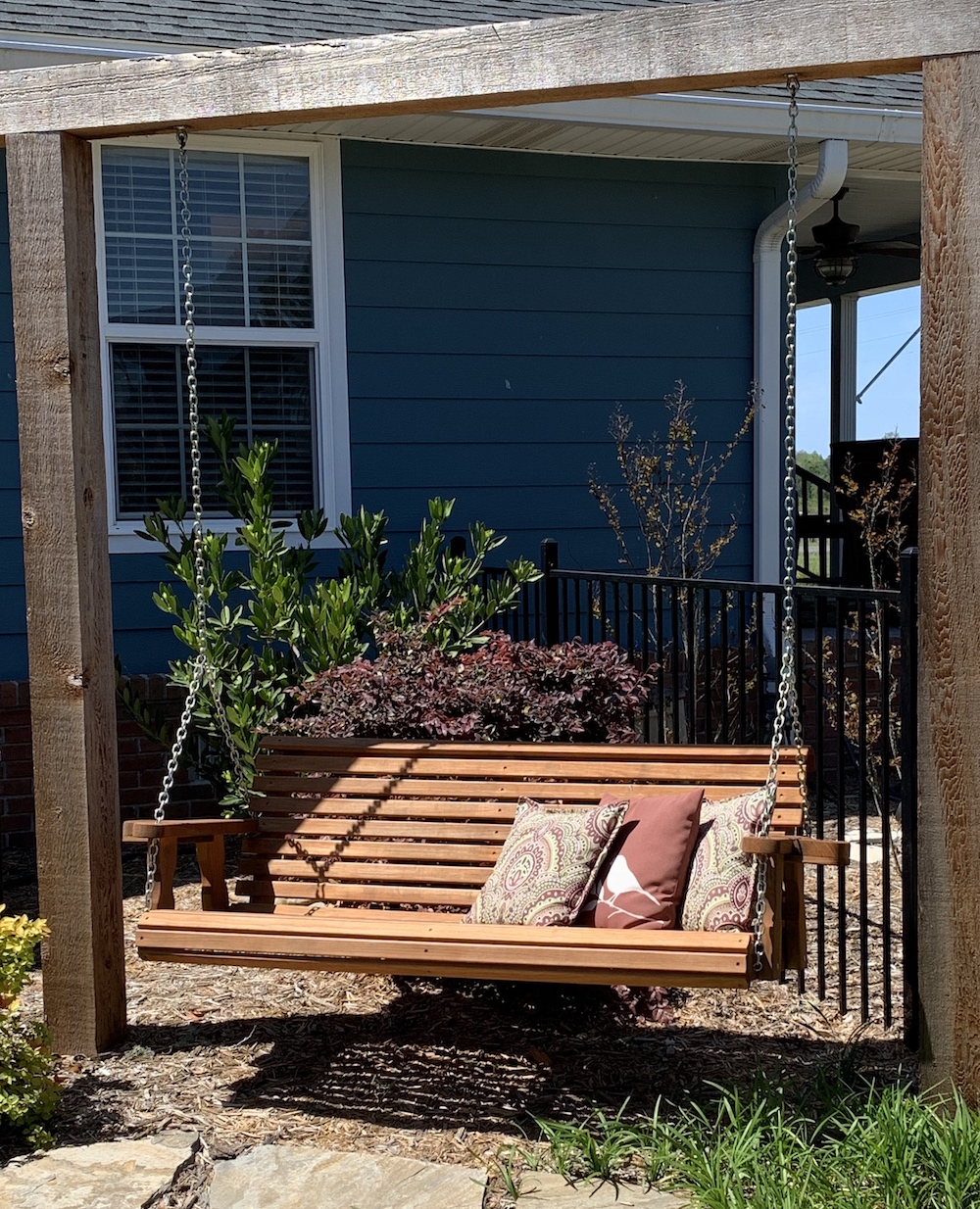 "This swing is not only comfortable, but is built really well, as anything the Amish do when it comes to woodworking. Only thing is, it doesn't come with the eye hooks to hang the swing up on your porch. Make sure you buy DEDICATED porch swing hooks! They come with upgraded hardware to handle the weight, and also have rubber grommets to prevent the chain from binding and making noise when you are using the swing. You can pick them up at any Ace or home improvement place for under 20 bucks." – Rich S. (Source: Amazon)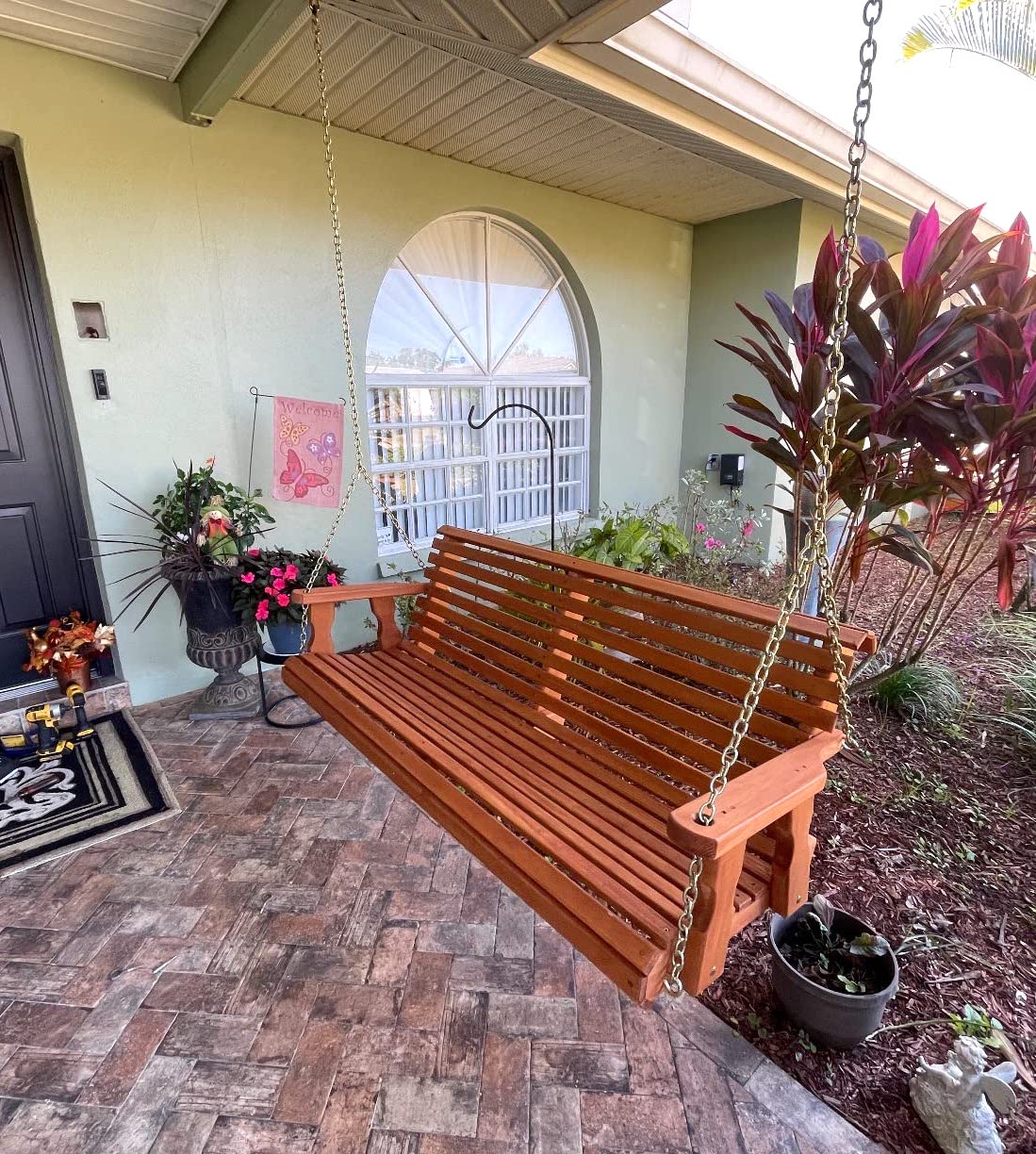 Other Decor Ideas
Countryside Patio Theme: As the product is handmade and authentically Amish, why not embrace its heritage by creating a countryside or farmhouse look in the outdoor area. Use rustic furniture or distressed wood decor to complement the look of the porch swing. Add a hand-woven rug in earthy tones under the swing, and use galvanized planters with vibrant flowers around the area.
Coastal Outdoor Look: Create a beach-inspired theme by pairing the Roll Back Porch Swing with nautical decor. This could include a white-and-blue striped outdoor rug, lanterns filled with seashells, and lots of blues and whites in cushions and outdoor draperies.
Earthy Garden Theme: Embrace nature with an earthy garden theme. Surround the porch swing with plants, from large floor plants to hanging baskets. Add garden ornaments such as a bird bath or gnome statues. Use cushions in shades of green, brown, or beige to maintain the natural color palette.
Traditional American Backyard: Stay true to the product's origins with a traditional American backyard theme. You can hang an American flag nearby, use ceramic pots with flowering plants, and vintage lanterns for light. Complete the scene with a classic wooden picnic table.