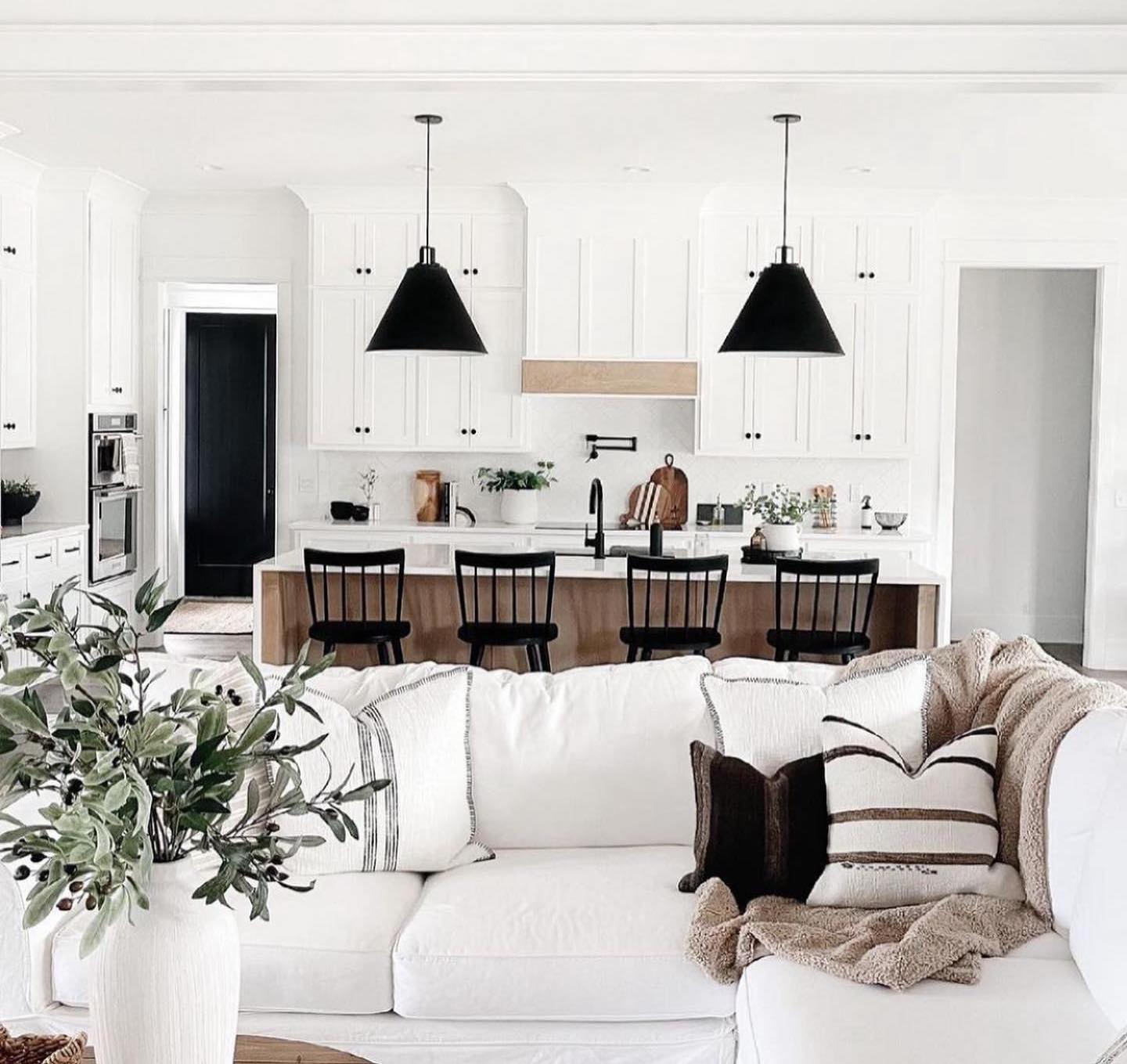 Heather Casteel of @Practical.designs on Instagram is a home decor influencer with over 90k followers. Please browse through the pictures to see her beautiful modern farmhouse-style home and get some inspiration for your own home.
The large windows bring in a lot of natural light, so white was chosen as the main color for interior walls, cabinets, and countertops. The flooring is also made from wood planks, giving it a nautical feel that matches the wooden ceiling beams and ladder, giving the kitchen a sense of character.
In the kitchen, the design concept is sleek and modern, with a chic color scheme that takes inspiration from nature. The stove has a vase on top, keeping the home from feeling too clean while making it feel cozier.
The bedroom is painted white, but there's more of an earthy tone to the decor here. The color scheme here is also a little darker than what you'll find on her Instagram. Her bedroom has a lot of natural elements that make for a very calming space.
It's the big windows for me, and if you're looking to replicate the same design, why not get yourself a tree and grow your flora? It would make such a great focal point for the room.