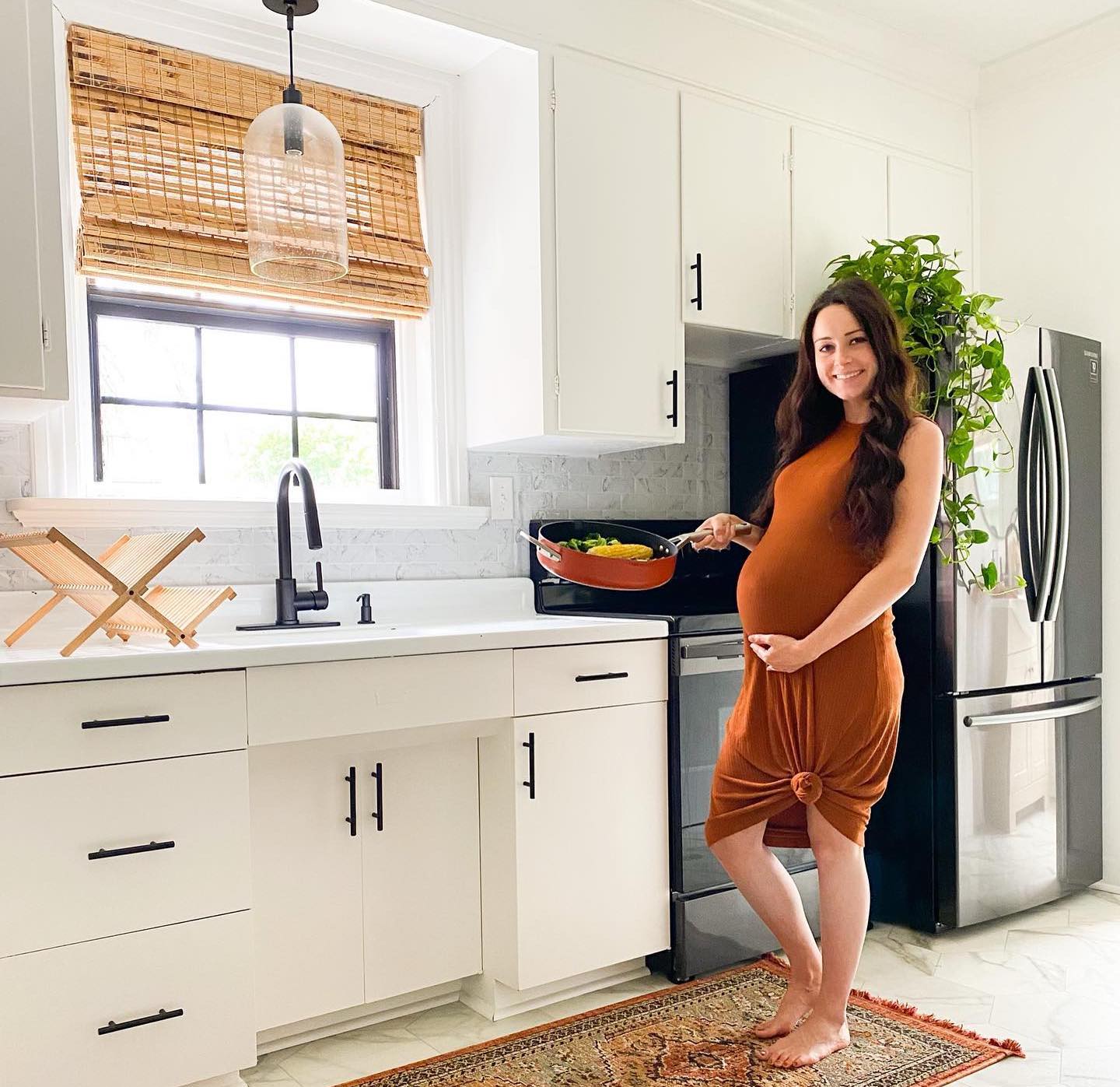 These 20 images show you the results @mordernly_you achieved through thrifting and DIY projects. The first thing you notice is that Ashley is going for a homey, warm, yet modern theme.
The white walls or storage units and popping matt black features like mirror frames and storage unit hardware makes the house look clean and modern. Other additions like the matt black trash can, fridge, bathroom faucets, and cooker add to that theme.
The brown hanging lampshades, flower vases, and paintings add a cozy feeling to the house. The white walls make it look bigger and airy, while the plants add a pop of color and make it look even airier.
She has added a white and brown mat to her living room and a brown couch. The white pillows, flower vases, armchair, and big windows make the space look airy and fresh. Her white dining room rag and neutral brown chairs and table help bring the entire theme together.