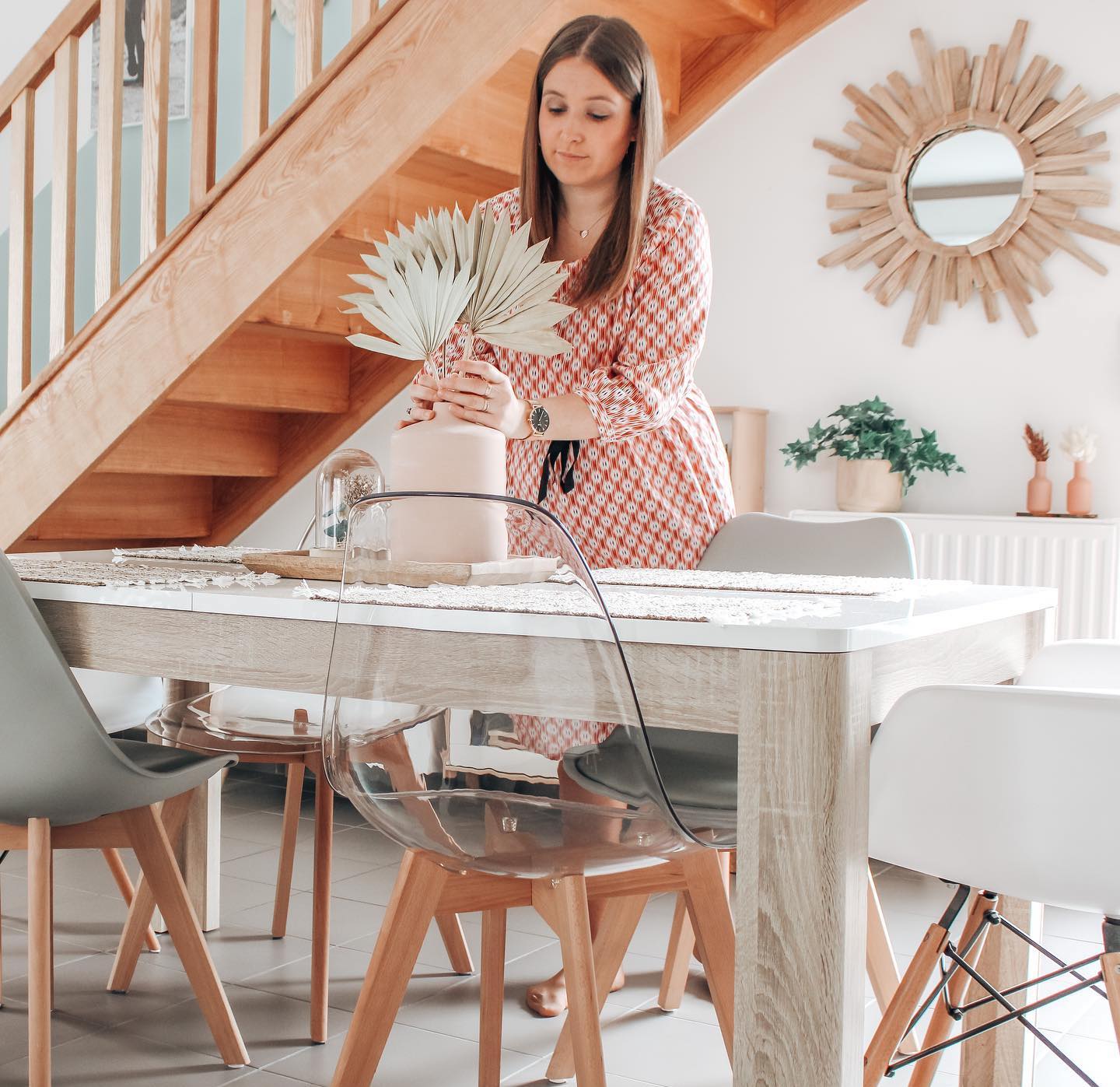 Aurélie (@lilie.et.cie) has designed and decorated her home to achieve a cozy yet modern look. A combination of white and muted green, pink, and brown colors makes the house feel and look airy, cozy, and warm.
The simple yet beautiful decorations on the walls and tables bring the design together, giving it a clean and organized look. She has incorporated a lot of wall and floor storage units in her living room, kitchen, bathroom, and daughter's room.
The plain wood staircase in the room adds a lot of colors and brings together the clean and cozy theme around the house. Her grayish-green couch in the sitting area adds a pop of color, but the brown rug and brown table with white legs bring back the entire house's theme.
She has also incorporated this warm and cozy theme in her second child's room, with brown and pink dots on a white wall, a white cot, brown, pink, and green decorations, and brown and white storage units. These 20 images show every aspect of Lillie's house, which makes you feel welcomed and want to stay there for longer. Whatever the season or day, this house is comfortable, warm, and inviting for every visitor.