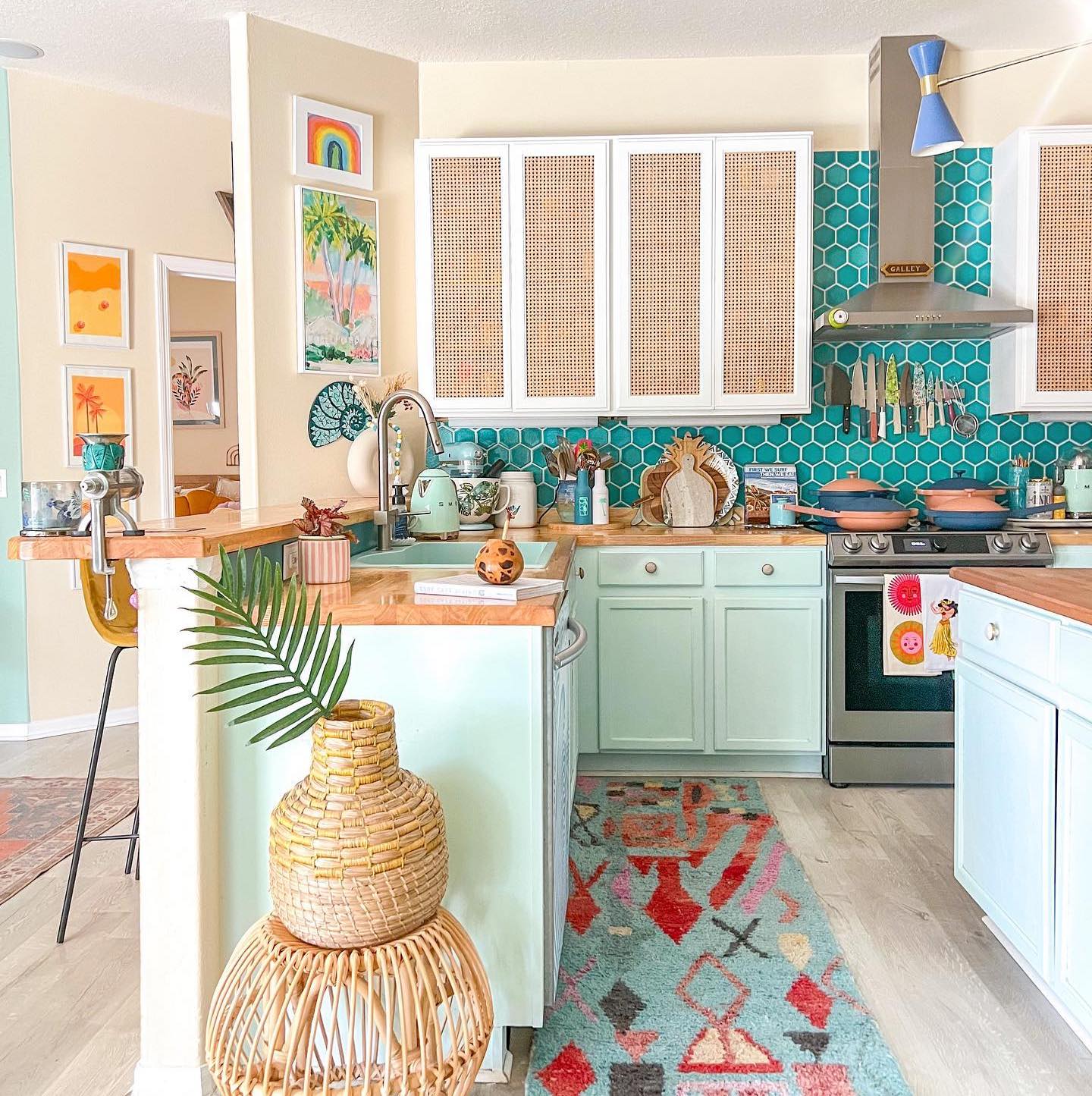 Kelli Collins is a home decor influencer that has over 150k followers. Please browse through the pictures to see her colorful beachy boho home and get some inspiration for your own home.
The first activity room is bright and colorful; the different colored walls; from blue to peach to flora wallpapers, really stand out against all the colorful accessories, artwork, and furniture that are present in this room, so if you want to add color to space but still be able to change it up, this is a good way to go about it.
Starting with the living area, the decor here is very Zen; the large window lets in natural light in the colorful decor, which gives it a tropical feel. The room itself is comprised of wooden floors and ocean blue walls with some natural elements in the form of plants. People get a sense of coziness from being in a smaller space, so if you like this aesthetic, consider making one of your rooms small by removing walls and minimizing furniture.
The kitchen, too, is a beautiful work of art, with the colorful walls and cabinets standing out against the metallic-like accents in the window and ceiling. The wood floors add to the warmth of this space, making it warm enough to keep all people here happy. Not forgetting the colorful art on the wall makes Kelli's decor stand out.