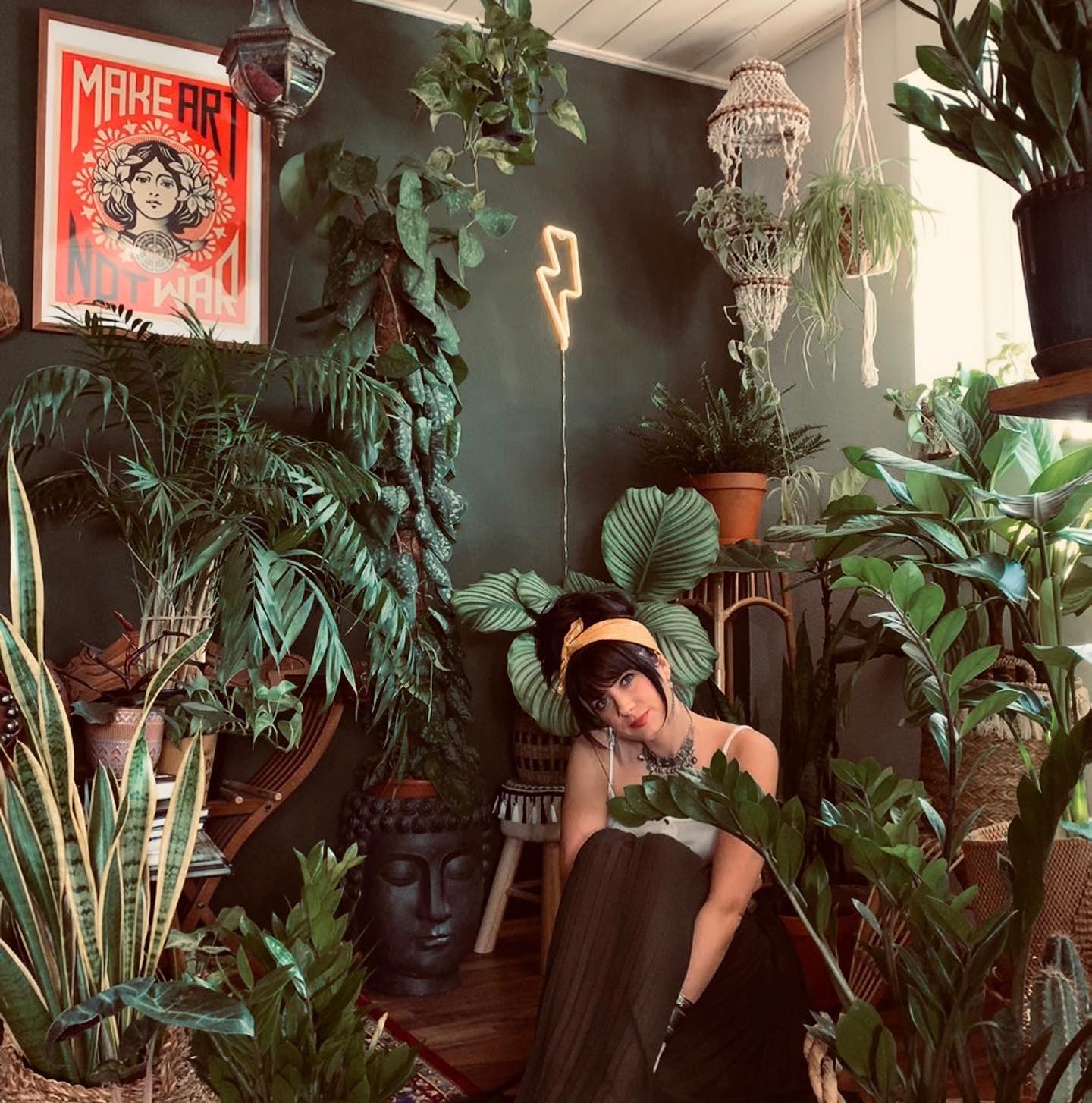 Kristina of @palimtintin on Instagram is a home decor influencer that has over 50k followers. Please browse through the pictures to see her beautiful farmhouse-style home and get some inspiration for your own home.
The decor pops with green accents from plants in containers, throw pillows, and an area rug patterned with green leaves. The living room is an open space; the wall sections are removable, opening up the space and making it feel a little more spacious. A leather sofa with a classic design and camel-colored throw pillows offers the perfect place to sink into, while the wooden coffee table is the ideal place to set down a cup of coffee.
The dining room is an open space comprised of wooden floors, a large table with chairs, and wall-mounted shelves to display vases of flowers, plants, and decorations.
Kristina's home has amazing style and an inspiring aesthetic. Her pictures show that she loves to use plants, giving you an organic sense and making you feel like you're one with nature.